Superfoods Part 2: Supercharge Your Diet with Superfoods for Weight Loss
Nutrition
December 28, 2020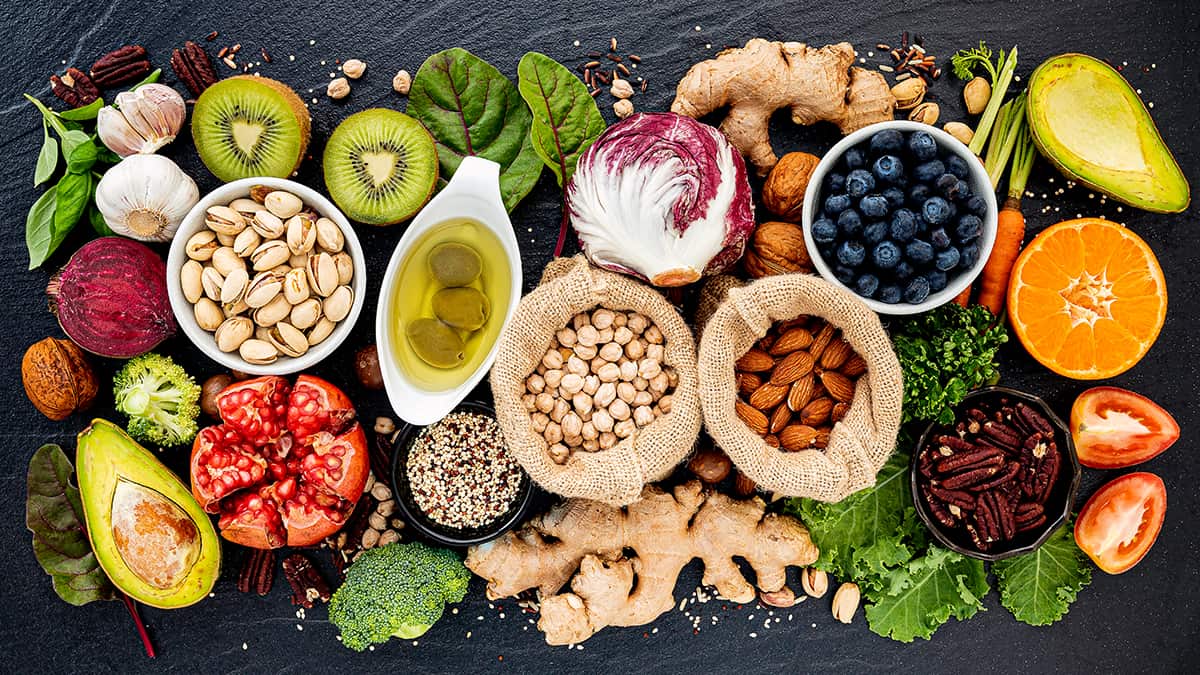 For a refresher on what superfoods are, have a read of Part 1 of my series on superfoods.
Many different factors affect how much you weigh, but your diet is one of the most important when it comes to healthy weight loss strategies. Eating a balance of superfoods can not only help you get to a healthy weight and keep the extra pounds off, but also help your body ward off many chronic health conditions. Superfoods are full of fiber, proteins, healthy fats, and antioxidants that can keep you full, boost metabolism, and help your body function at its best. Superfoods for weight loss can be combined with other healthy weight loss strategies, like intermittent fasting, to supercharge your diet and help you lose weight.
Which Foods Are Good for Losing Weight?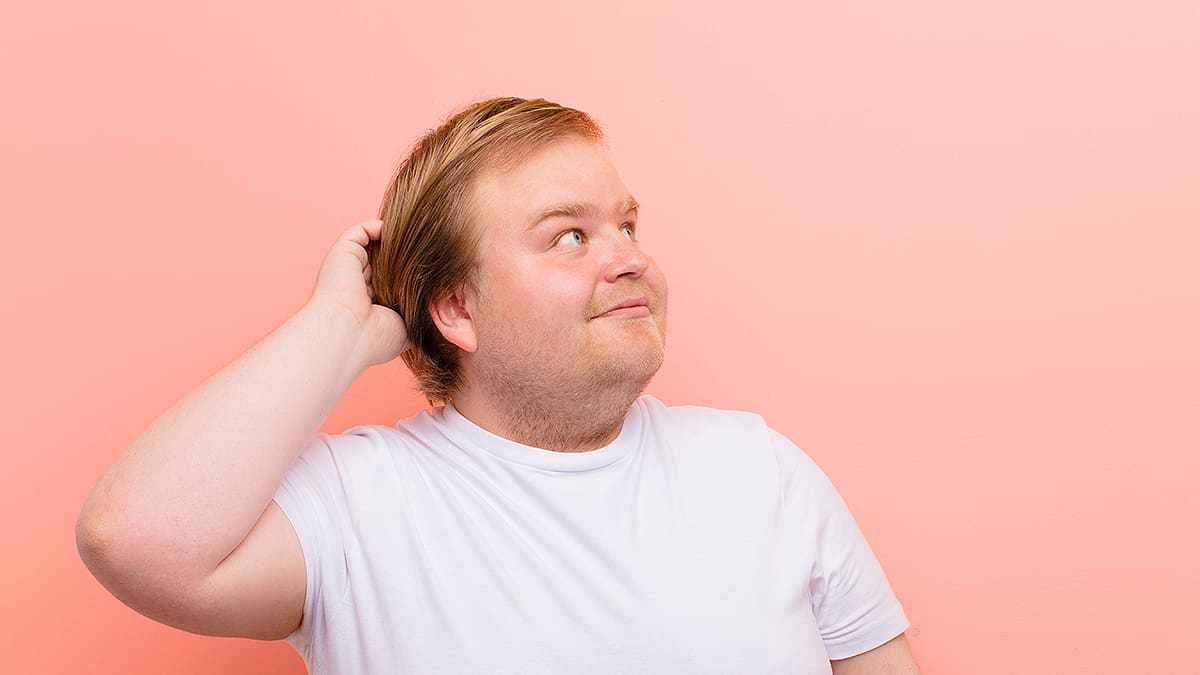 When you're trying to plan your diet around certain weight or health goals, it can be hard to know which foods are most helpful. It may be beneficial to better understand the building blocks that make up food.
Macronutrients
All food is made of nutrients. The three main macronutrients are proteins, carbohydrates, and fats. In recent years, high-protein, low-carb eating plans such as the Paleo and keto diets have become extremely popular, and it wasn't that long ago that low-fat diets were all the rage. This may lead some people to think that all protein is good, and all carbs and fats are bad. Unfortunately, it's not that simple. The truth is that your body needs all three of these macronutrients in the right balance. Getting too much or too little of any nutrient can lead to health problems and even weight gain.
That being said, not all proteins, carbohydrates, and fats are created equal. For example:
Proteins are made up of smaller compounds called amino acids. There are about 20 different kinds of amino acids that the body needs in order to function properly. If you get too much or too little of a certain amino acid, you may be left with an imbalance that affects your health.
Carbohydrates come in two basic varieties: simple and complex. Simple carbohydrates consist of one or two sugar molecules, while complex carbs are long strings of sugars attached together. The body can use both of these for energy, but complex carbs take longer to break down. This means they won't cause big spikes or drops in blood sugar. Complex carbohydrates also tend to contain more nutrients. Simple or refined carbs can easily lead to weight gain, while complex carbs can help support a healthy weight.
Fats also come in different forms. Unsaturated fats are found in plants and seafood and can be great for health. Saturated fats, which come from animal products, and trans fats, which are found in processed oils, can lead to health problems when they're eaten in high amounts.
How Do Superfoods Play a Role?
While there isn't an official or scientific definition of what can be classified as a "superfood," in general these foods are items that contain a lot of beneficial nutrients. Some of these foods can help you reach a healthy weight, and stay there.
Superfoods tend to have higher levels of healthier carbohydrates and fats. They also usually contain a lot of vitamins, minerals, and antioxidants, which protect cells from damage. Many of these compounds have been linked to having a healthy metabolism.
Superfoods for Weight Loss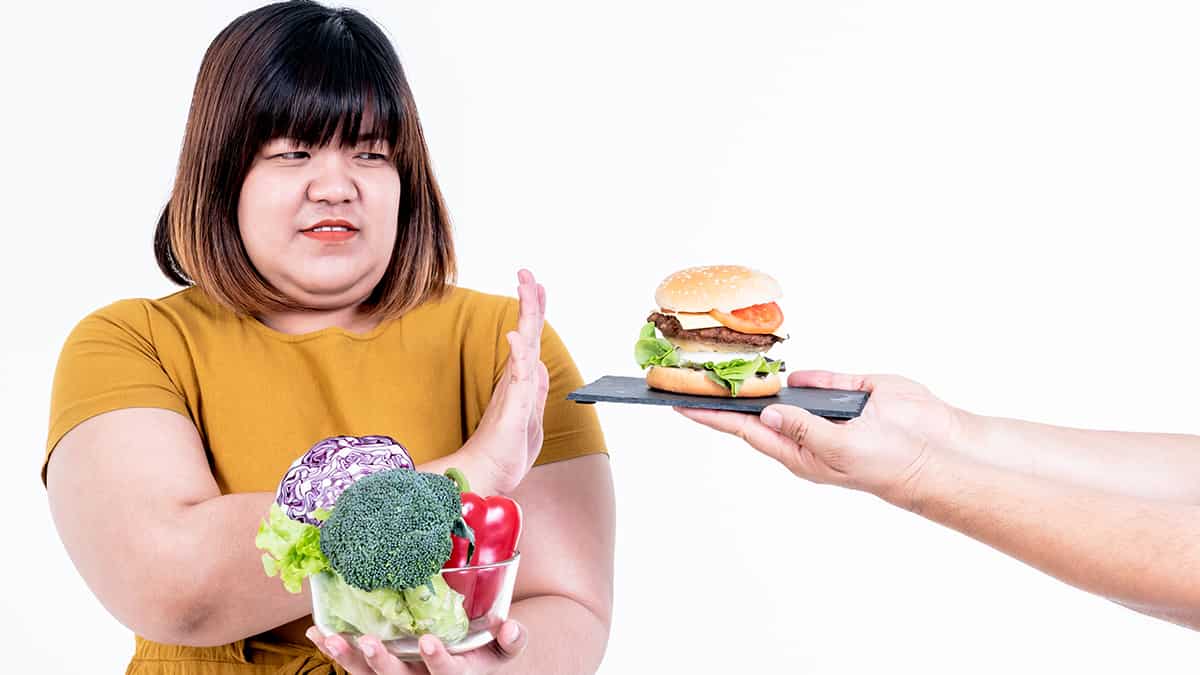 If you're trying to rev up your metabolism, shed fat, or stay full longer, superfoods can help. However, you can't just eat one superfood occasionally, in between meals full of less healthy foods, and expect it to have a strong effect. Eating for weight loss means eating a balance of many different types of foods. If you can fit in a variety of different types of superfoods into your diet on a regular basis, you can help your body reach a healthy weight.
What might a superfood-filled day look like? There are many different options, but here I will show how to fit more superfoods into your diet, meal by meal.
Breakfast Superfoods: Get Your Metabolism Going
Should You Eat Breakfast Every Morning?
Many early studies found that people who ate breakfast every day tended to weigh less, while those who skipped this meal often had a higher BMI, higher cholesterol levels, and an increased risk of diabetes. However, more studies have shown conflicting results. For some people, skipping breakfast is the better weight loss strategy.
One possible reason for this is genetics. People with certain genes may respond better to skipping the first meal of the day, while people with a different genetic makeup may reach their goal weight after making breakfast a part of their normal routine.
Another reason why some studies have found different outcomes is that not all breakfasts are created equal. If you're digging into sugary cereal or other forms of refined carbs every morning, you're not adding much nutrition to your body. Switching these meals out for a superfood breakfast, on the other hand, will give you more health benefits. Plus, it may help you ward off hunger for longer.
A Superfood Breakfast
Some of the best superfood breakfast options include whole grains and fruit. Whole grains are more likely to make you feel full compared to refined grains. They also tend to have more fiber and nutrients, and can help increase the healthy bacteria in your gut.
A simple bowl of oatmeal counts as a whole grain. Oatmeal contains different types of fiber, such as beta-glucan, which makes you feel full and helps you manage your weight. Steel-cut or rolled oatmeal, as well as other whole-grain options such as buckwheat or quinoa, fills you up without making your blood sugar spike. Top oatmeal with nuts, nut butter, granola, or fruit. One good option is blueberries, which contain compounds called anthocyanins that reduce a person's risk of heart disease and diabetes and help the body lose weight.
Eggs are another great superfood option. They are loaded with protein and provide a lot of healthy unsaturated fats. Eggs also contain a wide array of vitamins and minerals, and eating just two eggs provides you with 10-30% of your needed vitamins for the day. In one study where people tried to use a low-calorie diet to lose weight, those who had eggs for breakfast lost more weight than those who had a high-carb bagel breakfast.
While you're at it, go ahead and pour yourself a cup of coffee for breakfast. Tea is well-known for its health benefits, but coffee is a superfood as well, leading to a lower risk of heart disease, Parkinson's disease, diabetes, and several different types of cancers. Coffee may even help you live longer! It also makes people feel more full, so it may be a good way to keep away the hunger in the morning.
Superfoods for Lunch: Grab Something Filling
Your lunch should give you the energy and power you need to help you get through the rest of the day. Your best bet is to look for superfoods that pack a punch of fiber, fat, and protein.
High-Fiber Foods
Eating an extra 14 grams of fiber per day causes people to eat 10% fewer calories and lose weight. Try including some of the following high-fiber superfoods in your lunches:
Sandwich on whole-grain bread
Salad packed with fresh veggies, nuts, and seeds
Meat and veggies over brown rice, quinoa, or whole-wheat pasta
Lentil or bean salad full of spices and fresh vegetables
Wrap with beans and veggies
Nuts or a low-sugar trail mix
Nut butters served with fruits, vegetables, or whole-grain crackers
Hummus and veggies
Fresh or dried fruits, including the skin if it's edible
Include the Right Fats
Eating a meal high in saturated fat can limit your attention span and impair your ability to focus. However, eating healthier fats may help combat the post-lunch slump that so many of us get.
For example, prepare your next lunch with an avocado, which is loaded with monounsaturated fats. In one study, overweight people who ate an avocado every day and cut calories lost weight and had fewer signs of inflammation. Another study found that people who ate half an avocado along with their lunch had a 40% decreased desire to eat for three hours after the meal.
Other superfood sources of unsaturated fats include seafood, nuts, seeds, olives and olive oil, and oil-based salad dressings.
Protein-Packed Lunches
Some scientific research has found that high-protein diets tend to make people feel more full and eat less later on. Getting more of your calories from protein, as opposed to carbohydrates or fats, also helps people lose more weight and keep it off.
Meat and poultry contains a lot of protein, but these foods generally don't offer as much nutritional value as plant-based, protein-packed superfoods. Several different studies have found that eating beans, chickpeas, and lentils can make people feel a third more full.
Superfood Snacks for an Energy Boost
What should you reach for when you start to feel hungry in the afternoon? Fruits, vegetables, popcorn, nuts, and low-fat yogurt or cheese make great, nutritious options.
For a slightly different snack, try flaxseed. Eating fiber from flaxseeds led to lower levels of fat in the bloodstream and increased feelings of fullness in one study. These seeds are also full of omega-3s, a healthy type of fat. Omega-3 foods make people feel more full, helping them shed weight. They also lower your risk of heart disease, metabolic syndrome, and diabetes.
To use flaxseed, grind up a tablespoon or two and throw it on top of popcorn or mix into nut butter. You can also make your own healthy flax baked goods such as muffins or cookies by substituting flaxseed for other ingredients:
To use flax in place of oil, use in a 3:1 ratio (use three tablespoons ground flaxseed instead of one tablespoon oil).
To substitute flaxseed for eggs, mix a tablespoon of flax with three tablespoons of water and let stand for 15 minutes. Use the mixture in place of one egg.
Dinner Superfoods: Choose a Well-Rounded Meal
Main Courses
When cooking dinner, it may be helpful to get inspiration from the Mediterranean diet, which can help people lose weight in addition to reducing risk of heart disease and diabetes. The Mediterranean diet encourages people to eat many different superfoods, emphasizing whole grains, vegetables, fruits, seafood, high-fiber foods, and olive oil. People who follow the Mediterranean diet don't eat much red meat, eggs, butter, or sugary foods.
To follow this diet, try to eat more seafood in place of beef and pork, and increase your intake of plant-based foods. Beans and lentils can provide a lot of protein and fiber when you're eating less animal-based meats.
For extra flavor, cook with superfood spices that may also help you control your weight:
Spicy chili peppers contain a compound called capsaicin, and sweet peppers contain capsiate. Both of these molecules boost metabolism and increase the amount of fat that the body burns.
Ginger can help people lose pounds and improve blood sugar and cholesterol levels.
Turmeric intake helps people lose weight and improve symptoms of metabolic syndrome.
Superfood Sides
Most superfoods are fruits, vegetables, and whole grains. All of these can be easily turned into side dishes! Making more nutritious, seasonal sides for your meals is a great way to get more superfoods. For a better shot at weight loss, try changing your approach to dinnertime – downsize your portion of meat, and make large, flavorful superfood side dishes the main focus of the meal.
Some of the most nutrient-dense foods that offer the best protection against chronic diseases are easily used as side dishes. These include leafy green vegetables like spinach and chard, and cruciferous vegetables like broccoli, cabbage, and Brussels sprouts. These superfood veggies may also help with your weight goals. For example, spinach can help control genes involved in metabolism and signal the body to release hormones that make you feel more full, thus encouraging you to eat less.
Can You Have Superfoods for Dessert?
It's perfectly okay to enjoy some of your favorite heavier, higher-fat, sugar-laden foods, as long as you balance them with other foods that provide more nutrients. If you want to indulge, try eating these foods in smaller amounts, less often. When people occasionally treat themselves to a less-healthy food item that they love, they can actually lose more weight than people who always feel guilty when they indulge.
If you are going to have a dessert, try eating something containing whole berries or other fruit that can give you fiber, vitamins, and minerals. Dark chocolate is also considered a superfood – it has many antioxidants and other helpful nutrients. Eating dark chocolate can help decrease appetite and, in one study, men who ate dark chocolate ate 17% less during their next meal.
Conclusions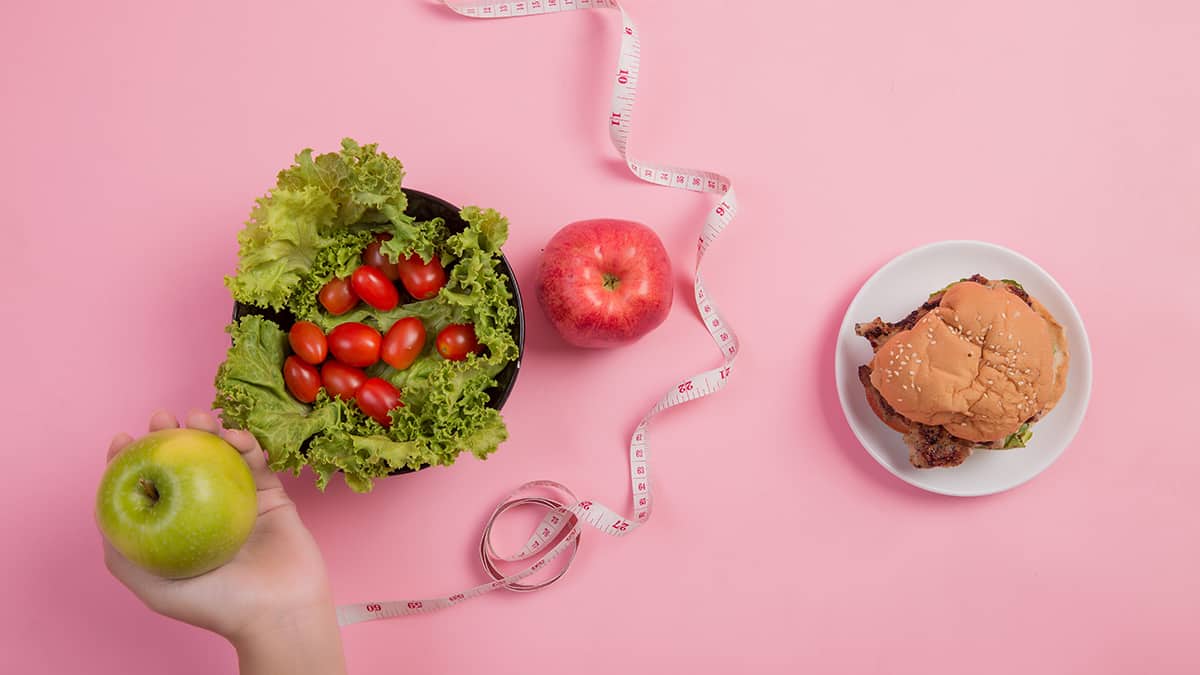 A wide variety of superfoods can be added to every meal of your day. The more different kinds of superfoods you can fit in your diet, the more nutrients you will take in, leading to better health and a lower risk of disease. Most superfoods have been linked to helping people reach and stay at a healthy weight. If you can figure out how to add extra superfoods into some of your favorite recipes in place of foods that are higher in sugar and saturated fat, you can help your metabolism function at its best.
Articles authored by Dr. Connor are intended to facilitate awareness about health and wellness matters generally and are not a substitute for professional medical attention or advice from your own healthcare practitioner, which is dependent on your detailed personal medical condition and history. You should always speak with your own qualified healthcare practitioner about any information in any articles you may read here before choosing to act or not act upon such information.