How To Mail Order Prescription Drugs From Canada
More and more people rely on mail orders to fulfill their prescription drug needs. Among other benefits, mail order prescriptions allow patients to obtain medications without ever leaving the comfort of their homes, and the prescriptions are often cheaper than ones filled at brick and mortar pharmacies.
Despite the benefits and growing popularity of mail order drugs, many people are still in the dark. Ready to be in the know? Read on to learn the definition of mail order prescription drugs, what makes the process different, the benefits of ordering through the mail, and how to mail order prescription drugs from Canada and other countries.
What Are Mail Order Prescription Drugs?
There are several characteristics that help define mail order prescription drugs: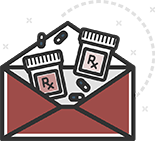 They are prescriptions filled and delivered to a patients' home via the mail — without the patient ever having to visit a brick and mortar pharmacy.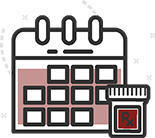 Many people who obtain prescriptions by mail order do so for long-term prescriptions (in the form of a three month supply), such as those required for treating chronic conditions including diabetes or high cholesterol.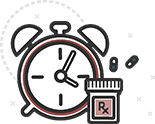 Nevertheless, mail order prescription drug services aren't limited to long-term prescriptions. They may also be used for shorter-term prescriptions, so long as the patient doesn't need to start their prescription immediately after it's prescribed. (Most legitimate online Canadian pharmacies and international drugstores estimate delivery times of approximately eight to 18 business days.)
What Makes the Mail Order Process Different?
Most people are familiar with the process for fulfilling prescriptions at a brick and mortar pharmacy: Drop off your physical prescription or ask your doctor to call it in, wait until the prescription is filled, and then head to the pharmacy to pick it up.
When it comes to ordering prescription drugs online, the process looks like this:
1.
Patients browse the pharmacy online to confirm their desired prescription is available as well as determine the price.
2.
Patients provide their prescription to the online pharmacy (via direct upload, email, fax, or mail), ask their doctor to send the prescription directly to the online pharmacy or ask the online pharmacy to request it from the doctor.
3.
Depending on the online pharmacy, patients may submit their order online, over the phone, or via email, fax, or mail. (NorthWestPharmacy.com offers all these options to make ordering as convenient as possible.)
Benefits of Mail Order Prescription Drugs
Mail order prescription drugs from Canada and abroad are becoming increasingly popular. There are several benefits to ordering online including: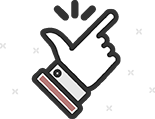 It's convenient
You can obtain your prescription without having to take time out of your day to drive to a pharmacy. When you take long-term medications, most mail order pharmacies are able to dispense an approximate 90-day supply. When it is time to order refills, patients can do so from their homes at any time.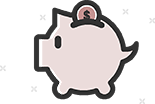 It can save money
Many online Canadian and other international pharmacies offer lower prices than their brick and mortar counterparts. These companies often have lower overhead because they do not run a walk-in establishment, so they can pass these savings to customers. Additionally, they provide medications from countries with lower drug prices to save you more. And because online pharmacies enable comparison shopping, it is easy for patients to identify the best deals.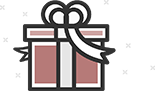 It offers unique perks
Many mail order pharmacies provide digital services to their patients, including the ability to:
Register for emailed refill reminders
Confirm the status of orders online
View prescription histories in one place
Access digital educational materials about medications and health conditions
Where to Mail Order Prescription Drugs From
When it comes to choosing an online Canadian pharmacy and international drugstore, it's important to ensure the pharmacy website is qualified to safely and accurately supply your medications. Make sure the pharmacy website has accreditations from one or more of the following institutions:
The International Pharmacy Association of British Columbia (IPABC)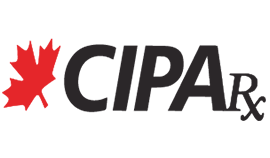 The Canadian International Pharmacy Association (CIPA)
A few other steps can further ensure you've chosen a quality online pharmacy: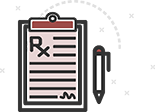 Make sure the pharmacy website only provides prescription drugs with a licensed doctor's prescription issued by your physician.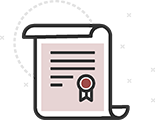 Ask the online pharmacy about the credentials held by their approved pharmacists and pharmacy technicians.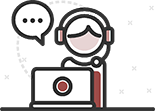 Make a test call to the customer service team to ensure they're easy to contact and that the staff seem knowledgeable.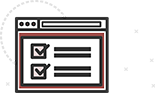 Ensure the online pharmacy has thousands of ratings and reviews from verified customers and that the reviews are collected by a third party that does not permit the online pharmacy to alter the ratings.
How to Mail Order Prescription Drugs
If you're interested in ordering prescription drugs online from NorthWestPharmacy.com, you have three simple ordering options. Note that we require valid prescriptions written by a licensed doctor, so you need to submit this documentation before we ship any prescriptions.
You can submit this documentation via direct upload, fax, email, or mail, and you can mail order your prescription drugs in one of three ways:
Order online
Use the search field or product category tabs to locate your desired item(s) and add it to your shopping cart.
Follow the simple instructions to create an account and complete the checkout process.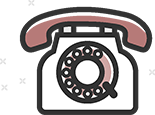 Order by phone
Our experienced Patient Care Specialists are standing by to answer questions seven days a week. Simply call us toll-free at 1-866-539-5330, and we will guide you through the ordering process over the phone.
Order by fax or mail
Download and print our order form.
Browse our website to identify the names and prices of the item(s) you wish to order.
Record the item and its price on your order form and complete the other fields on the form.
Fax, email, or mail us the form.
Hopefully, you now have a better understanding of how to order prescription drugs online—as well as the many benefits of mail order prescriptions. Be sure to review NorthWestPharmacy.com's About Us page and if you have any additional questions about the steps required, don't hesitate to reach out to our friendly customer service team.