Why is Nurtec for Migraines So Expensive? Here's How to Save
speciality medications
October 31, 2023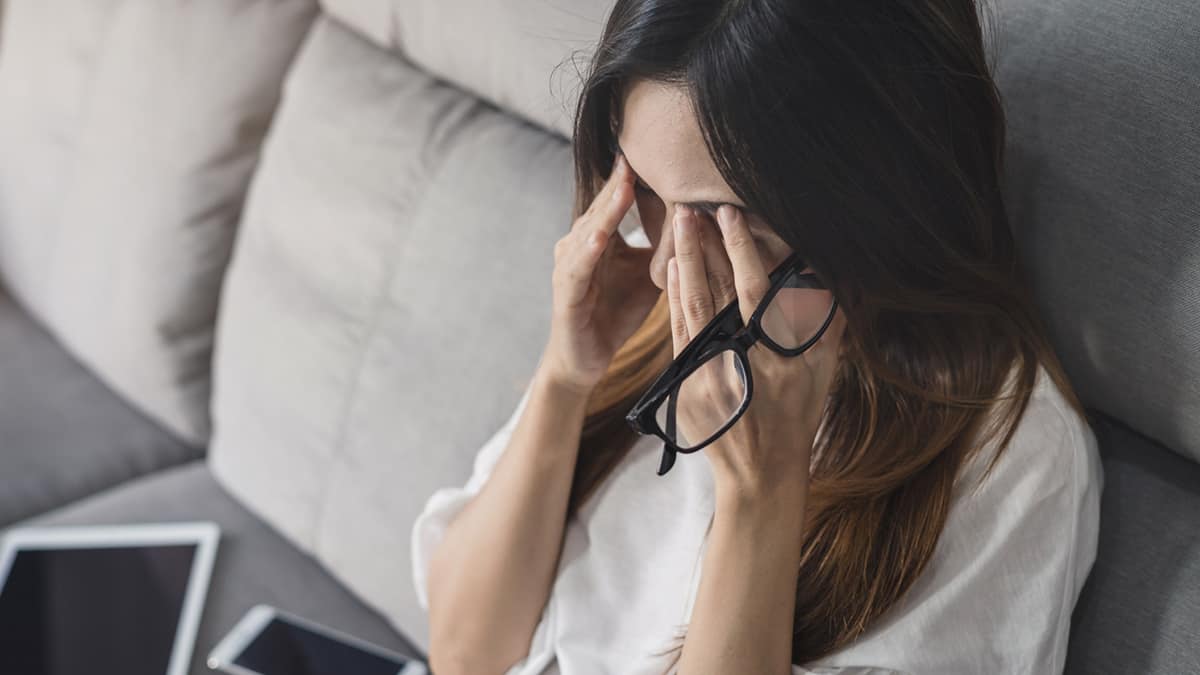 Nurtec is a life-changing migraine medication for many. Unfortunately, its high cost can be life-changing, too. As a highly effective dissolvable tablet, Nurtec is popular with people suffering from migraines—as taking it after symptoms have already set in can be far easier than keeping down a pill.
That type of innovation doesn't come cheap. Taking Nurtec can cost American patients thousands of dollars…monthly.
Why is Nurtec so expensive? Are there alternatives you can consider? (And is there anything you can do about high Nurtec costs?)
Here's what you need to know.
Understanding Nurtec: Generic, Cost Per Month, and More
Before discussing ways to save on Nurtec costs, let's first get some context.
What is Nurtec ODT, and why is it a significant medication within the migraine treatment world?
What is Nurtec ODT?
Nurtec ODT (rimegepant) is a prescription medication that adults can use to relieve migraines. Nurtec ODT can effectively treat migraines with or without aura—or the temporary visual or related disturbances accompanying the intense head pain associated with migraines.
Nurtec ODT can also reduce the likelihood of episodic migraines.
Nurtec is a unique product within the pharmaceutical world: It's a dissolvable tablet. This can make it easier for patients to take Nurtec ODT, especially if migraine symptoms have already set in at the time of administration.
Of course, these benefits don't exactly result in an affordable, easy-to-find medication.
Common Questions About Nurtec's Cost
How much does Nurtec cost? Why is it so expensive—and will insurance help?
We'll provide a few quick answers to these questions so you can make an informed decision about your care.
Nurtec Cost with Insurance
If you have an insurance plan, it may cover some of Nurtec's costs (which are considerable).
However, relying solely on your insurance may not be a good idea for long-term savings. For one thing, losing your insurance in America is very easy, especially if you access your health insurance through your employer.
For another, even if you're reliably able to retain your insurance, your coverage could change quickly, and without much notice. The amount of the Nurtec bill you're responsible for could go up suddenly, or your insurance could decide to stop paying for Nurtec entirely (something that often happens when insurance companies drop expensive medications from their coverage list to save money).
Nurtec Cost per Pill and Monthly Expenditure
In America, a box of eight tablets of Nurtec can cost around $1,100.00.
That's about $140.00 per pill. The recommended dosing schedule for Nurtec ODT is every other day, unless your doctor recommends otherwise. This means you'll go through a little less than two boxes of Nurtec each month, which translates to a Nurtec bill of over $2,000.00 monthly (and nearly $25,000.00 per year!).
If you're looking for ways to save, you could consider buying your Nurtec through an online Canadian pharmacy or international drugstore. Here, through NorthWestPharmacy.com, you can buy a box of 8 tablets of Nurtec for around $340.00, or about $42.00 per tablet (up to 70% in savings).
Is There a Nurtec Generic?
No, there is currently no Nurtec generic.
Nurtec ODT is a newer medication. It was approved for use for migraines in 2020 (and for episodic migraines in 2021). In the pharmaceutical industry, that's like just a few minutes ago. And, in this industry, where it can take 7-10 years or more to manufacture new drugs, that does mean it'll be a while before we see any competing products.
Complicating this is the fact that Nurtec ODT is still under patent, and likely will be through the early 2030's. This means generic manufacturers won't be able to bring a Nurtec generic equivalent to market for a long time to come.
Why Is Nurtec So Expensive?
An effective, new drug like Nurtec ODT might be expensive for several reasons–whether generally or for you specifically.
For example, as we mentioned above, your insurance coverage will influence how much you pay for Nurtec. Your doctor's recommendations for how often you take Nurtec can also affect how much you'll need to buy, and, therefore, your own Nurtec cost.
Beyond the specific bill you'll be responsible for, there are other reasons Nurtec is so expensive, including:
The high cost of drug manufacturing, logistics, and marketing in America. Biohaven Pharmaceutical Holding Company Ltd., the maker of Nurtec ODT, spent a lot of money creating Nurtec initially. The company spends even more making it at scale and ensuring American consumers know about it and can access it. They also spend a fortune promoting it. By setting high prices, the manufacturer can plan to recoup those ongoing expenses.
The lack of generics or competition. Usually, the presence of high-quality generic alternatives or other similar products can create a competitive market for a medication and help drive costs down. As Nurtec is relatively unique and does not yet have a generic alternative, there is no such driving force to keep costs low.
The lack of drug price regulation in America. In many countries, the government can step in and set price caps on medications. In America, this is very rare–with the inevitable result that manufacturers are able to price their drugs as they wish with little expectation of any consequences.
Since high Nurtec costs seem unavoidable, what are American patients with crippling migraines to do?
Even though the price of Nurtec in America may seem unapproachably high, there are some steps you can take to make this drug a slightly better fit for your wallet.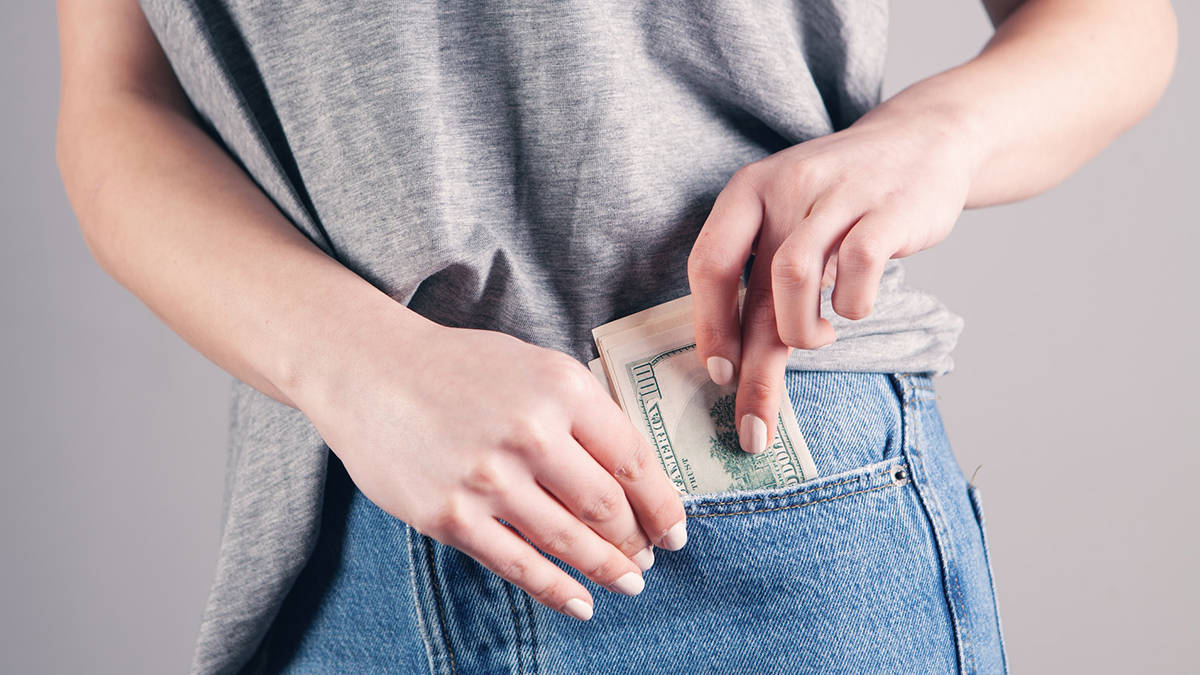 Consider These Strategies to Reduce Nurtec's Cost
If you're looking at a $2,000.00 monthly bill for Nurtec ODT, you may be able to find some relief by implementing the following strategies.
Opting for a 3-Month Supply
Some pharmacies will allow you to order a larger supply of medications you know you'll be taking over the long term. For example, it's relatively common to have a prescription for 90-day refills of a chronic medication, instead of the more frequent 30-day refills that might be available for shorter-term medications.
Usually, when medications come in a slightly larger quantity, the price per dose will be a little lower. In addition, if you're only refilling your meds every three months, that can save on pharmacy visits, shipping, or just the mental load of figuring out the logistics related to your care.
If this seems like an interesting option to you, talk to your doctor to see if they'd recommend a longer-term prescription of Nurtec ODT.
Using Mail-Order Pharmacies
While there are benefits to shopping at brick-and-mortar pharmacies, if you have a migraine, the very last thing you need is a reason to leave the comfort of your own home.
Using mail-order pharmacies in Canada (international ones), comes with the benefit of purchasing medication while you're cozily snuggled up on your couch–-but that's far from the only benefit on the table. International and Canadian online pharmacies can offer far lower prices than those available in America. By shipping your prescriptions across the border straight to your front door, you'll save time, stress, and likely a fair amount of money.
Other Ways to Save on Nurtec Costs
Looking for even more ways to reduce Nurtec costs for you or your loved ones?
Consider these tips:
Shop around. Different pharmacies will have different prices for the same medication. If you take time to check out the pharmacy down the street, across town, and in your grocery store, you'll likely find a lower price at an alternative location. Of course, shopping around for prices does take time—if you're checking prices in physical stores. Hopping online to check prices at various pharmacies can yield significant savings in far less time.
See if you qualify for a patient assistance program. Nurtec's manufacturer offers an assistance program to help offset the costs for eligible patients. Getting into these programs can be difficult, and it may not be a long-term solution (as the benefit could be for a specific number of months, or could be cut off at any time). If you're interested, talk to your doctor to see if you could qualify.
Ask your doctor about any alternative medications you could try. There isn't currently a generic equivalent of Nurtec ODT, but other options may be less expensive.
Of course, that may not be the optimal approach, and if Nurtec does have the best effect for you, you should be able to access and afford it without breaking the bank. That's one reason to consider buying your Nurtec through an online Canadian pharmacy website that offers Canada's drugs–for up to 70% in savings.
Alternatives to Nurtec
If Nurtec's costs are too high for you to consider or you and your doctor are exploring your other options for other reasons, good news: There are alternatives to consider. Here are a few of the most popular:
Maxalt MLT Cost
Maxalt MLT (rizatriptan) is a "triptan," or a type of drug that has traditionally been used to treat migraines for years. While they're usually less expensive than options like Nurtec, they aren't always as effective, and may come with more side effects – including dizziness, nausea, headache, jaw tightness, and fatigue.
Through NorthWestPharmacy.com, you can buy brand-name Maxalt MLT for approximately $15.00 per pill.
Amerge Cost
Amerge (naratriptan) is, like Maxalt MLT, a triptan. It works by narrowing blood vessels in the brain and reducing the release of neurochemicals that can trigger pain.
Amerge is usually quite safe and effective, but, like many triptans, it can come with side effects ranging from dizziness to fatigue.
You can buy Amerge for about $30.00 per pill through NorthWestPharmacy.com.
Imitrex Cost
Imitrex (sumatriptan) works much like Maxalt and Amerge do: It's a triptan that's generally less expensive than Nurtec but can cause more side effects.
For about $24.00 per pill, you can buy Imitrex through NorthWestPharmacy.com.
Zomig Cost
Zomig (zolmitriptan) is another triptan medication. It, like other drugs in its class, works by stabilizing brain chemicals and reducing the release of pain-causing chemicals. When you start taking Zomig, your doctor will likely ask you to monitor your side effects closely to make sure that any nausea or dizziness you experience isn't inadvertently worse than the headaches you're relieving.
You can buy brand Zomig through NorthWestPharmacy.com for around $13.00 per pill.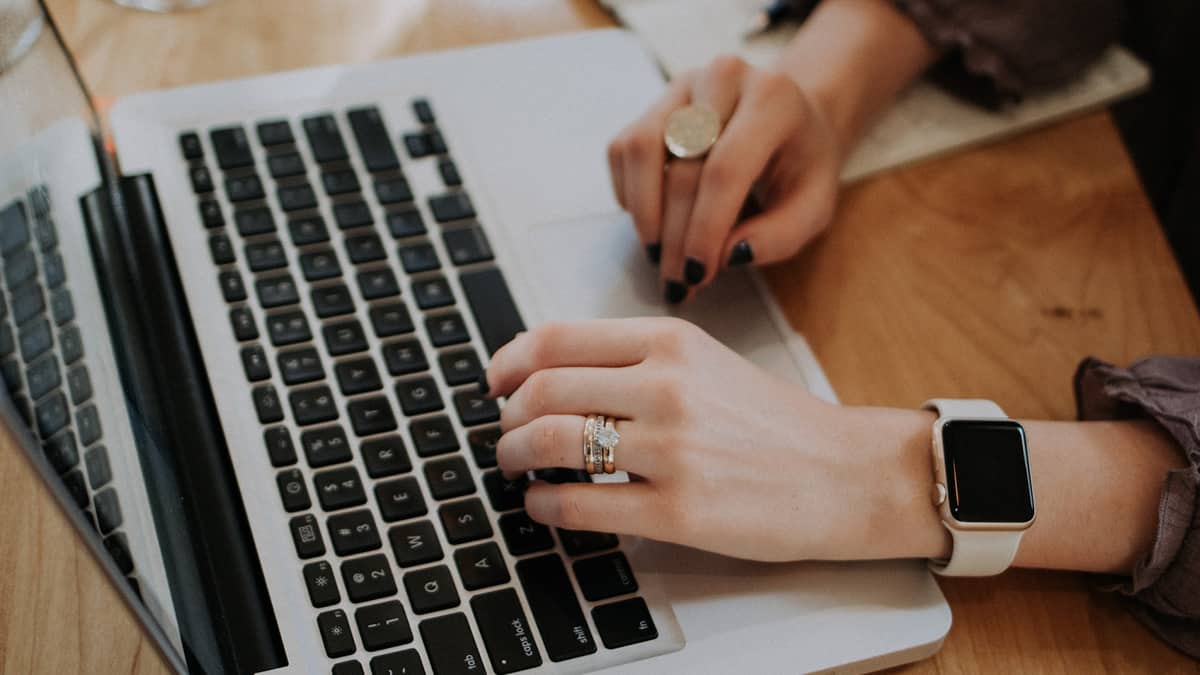 Wondering Why Nurtec Is So Expensive? Shop Here for Lower Costs …
If you or a loved one is struggling with a chronic pain condition like routinely debilitating migraines, you already know precisely how difficult it can be to manage your health and medications. You may be worried about the cost of your prescriptions, or you may have trouble finding a pharmacy that understands your needs.
At NorthWestPharmacy.com, we understand the challenges that chronic pain and migraine patients face. That's why we're committed to providing our customers with the medication and support they need to live their best lives.
But you don't have to take our word for it. Just ask William, a NorthWestPharmacy.com customer who appreciated our team's helpful approach to ensuring his and his wife's satisfaction in what he calls a "seamless transaction":
"Seamless Transaction. Once I got the prescription sent to you the process was made easy by your customer service tech. who guided me through the transaction. The cost was very favorable to those in the US and the Medicine arrived ahead of schedule. Also, it was easy to set up my account including my wife. We will definitely use your services in the future"
Interested in seeing what it's like to order medications for less through NorthWestPharmacy.com for yourself?
Our team is more than happy to answer any questions you may have, connect you with one of our pharmacists, or even help you place your order over the phone. Just call 1-866-539-5330 to get started. We look forward to supporting you and your healthcare journey.
The information provided on the NorthWestPharmacy.com website is intended to facilitate awareness about healthcare products and medical conditions generally but it is not a substitute for professional medical attention or advice. You should always speak with a qualified healthcare practitioner before taking any prescription or non-prescription drug.