What is Generic Viagra? Your Complete Guide to Sildenafil
high drug prices
June 20, 2023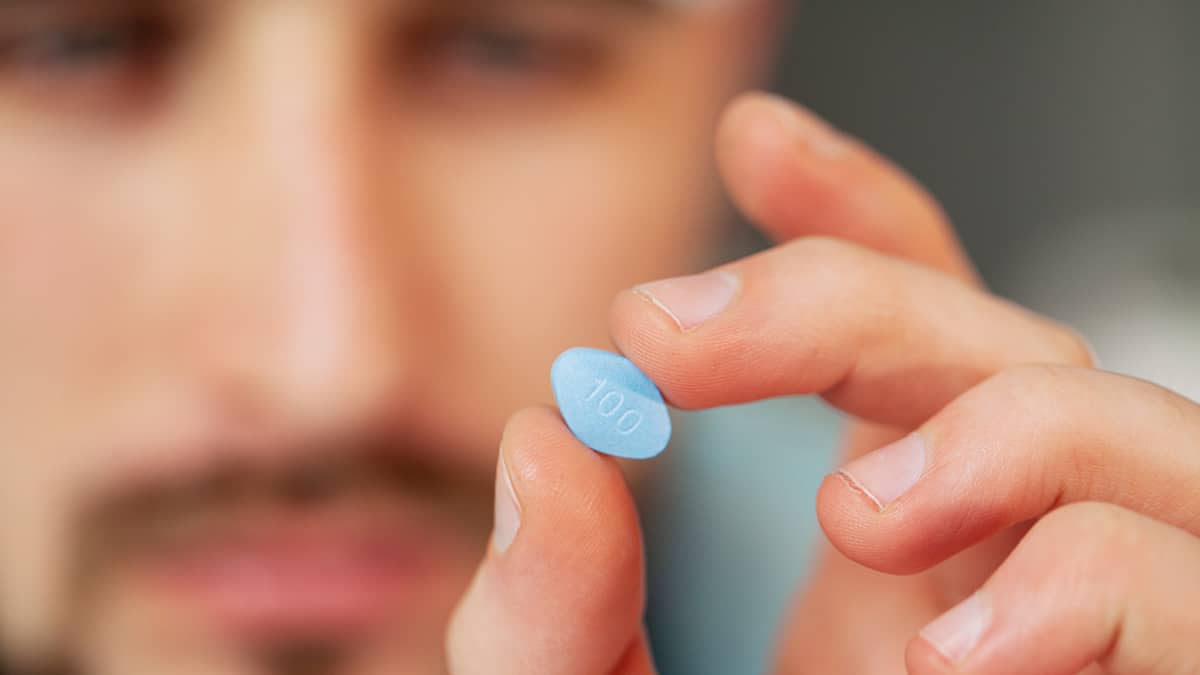 Viagra is a popular erectile dysfunction medication. It's effective, safe, and (usually) easy to find.
It's also incredibly expensive. With generic Viagra, you stand to save big, but many people don't know much about this alternative.
What's the generic name for Viagra? What does a generic Viagra pill look like?
And is there a way to spend less than $90.00 on the infamous Little Blue Pill – or an equivalent option?
We'll discuss all this and more in this complete guide to generic Viagra.
What is Generic Viagra?
Sildenafil citrate (sildenafil) is generic Viagra.
Or – to put that another way – Viagra is the brand name of a medication that uses sildenafil, a PDE5 inhibitor, to treat the symptoms of erectile dysfunction.
When you buy sildenafil, you're getting the same basic product as Viagra (just minus the branding and a few proprietary inactive ingredients).
Most people have some idea of how Viagra works, as the "little blue pill" has developed enough of a reputation since its approval in 1998 to be featured frequently in movies, media, and memes.
Sildenafil is a little lesser known, even if it provides a similar function.
To set your mind at ease (and clue you into the massive price savings you can get with generic Viagra), this guide will cover everything you need to know about sildenafil.
Sildenafil 101: How It Works, What It Costs, and More
Sildenafil is the active ingredient in the popular ED medication Viagra.
Does it work as well as its better-known counterpart – and is it really true that you can save up to 89% by buying sildenafil through an Canadian internet pharmacy?
It is true, but before discussing pricing, let's start with the basics.
How Does Sildenafil Treat ED?
Sildenafil is a PDE5 inhibitor, or a type of medication that inhibits a substance called phosphodiesterase type 5.
PDE5 is an enzyme that reduces the relaxation of smooth muscle cells and blood flow. Both of these actions are essential for getting and maintaining an erection.
Sildenafil stops PDE5, resulting in more blood flow, smooth muscle relaxation, and reliable responses to sexual stimulation.
While there are some best practices to consider when taking sildenafil, it's generally safe and well-tolerated.
What's less easy to tolerate is the typical pricing of Viagra – which is where your potential cost-savings with sildenafil come in.
How Much Does Generic Viagra Cost?
Viagra, the brand-name prescription ED medication, can cost around $180.00 for just two tablets. That's $90.00 per use.
Generic Viagra or sildenafil, on the other hand, costs much less. Especially when you buy it through an online and international Canadian pharmacy.
Here, at NorthWestPharmacy.com, you can buy four pills of sildenafil for about $37.00, or about $9.25 per pill – a savings of up to 89%.
What Does a Generic Viagra Pill Look Like?
Viagra comes in sets of little blue pills. Sildenafil does not.
Instead, when you order a 4-pack of generic Viagra medication, you'll often find little white pills.
This might make it feel like an entirely different medication, but it just comes down to aesthetics.
Sildenafil and Viagra provide the same general effect and are similar in most ways (except for their wildly differing prices).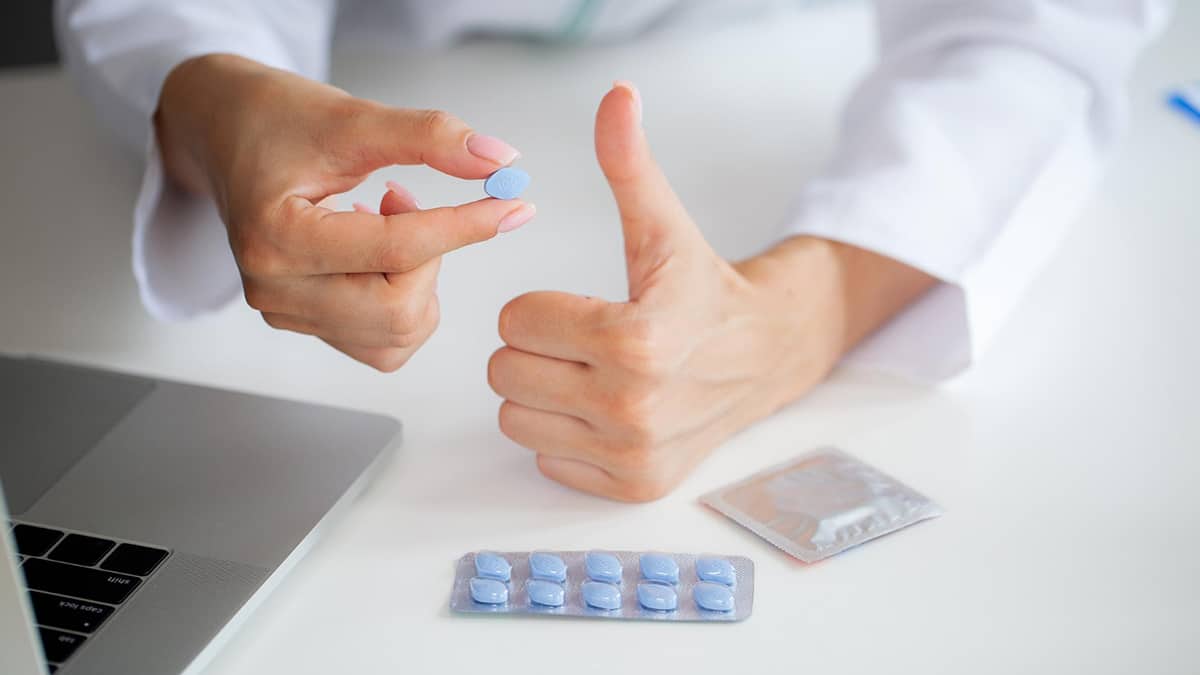 Taking Sildenafil Safely: A User's Guide
While sildenafil is approved for treating ED and has been demonstrated to be safe, there are some things that people who use sildenafil should be aware of.
These include sildenafil side effects, a few precautions to take when using sildenafil – and a reminder to source your sildenafil only from reputable online pharmacies.
First, a Warning: Sildenafil is Often Counterfeited – Buy Yours from a Trusted Pharmacy
Because of their popularity, steep price, and quick results, ED medications are among the most counterfeited (or faked) prescription medications.
Accidentally purchasing fake ED meds can be more than just unhelpful: This can be downright dangerous.
There's a reason that drug approval processes is so rigorous. After all, medications are hard to get right, and a poorly-made med can cause people a lot of pain (or even death).
You'll want to make sure you're getting your Viagra or sildenafil from an online pharmacy you can trust. Here are a few things to look for when you're purchasing sildenafil online:
Once you are sure that you're ordering real sildenafil from a trusted source, you need to know how to use it properly.
What Are Generic Viagra Dosing Strategies?
Both brand-name Viagra and generic sildenafil are available in 25, 50, and 100-milligram pills. You may see 20mg pills and even liquid Viagra, but those are less common.
When your doctor prescribes brand or generic Viagra, they will ask about your symptoms and recommend a specific dose.
Generally, doctors start by recommending the lower dose, and only ramping up to higher-strength meds if they are needed. 50mg of Viagra or sildenafil is standard, but you're far from alone if you need more or less.
What Are Sildenafil Side Effects?
Generic Viagra is like any other prescription medication: It will generally do what you want it to – and, potentially, a few other things.
The side effects associated with sildenafil include:
In addition to these more common side effects, people who use sildenafil may experience these rarer and more serious adverse events:
The effects of the drug should wear off after about four hours. If your sildenafil-assisted erection lasts longer than that, you should call your doctor.
How Long Does It Take for Generic Viagra to Work?
Sildenafil takes about an hour to work its way into your system. Ideally, take it a full 60 minutes before expected sexual activity.
However, if you're in a pinch, it may work within 30 minutes. After taking it a few times, you'll get an idea of how quickly sildenafil works for you and your body.
Once you take sildenafil, it should be effective for about 3-4 hours. Even if it wears off earlier than expected, it's not a good idea to take sildenafil twice in one 24-hour period.
What are Best Practices for Using Generic Viagra?
Although Viagra is relatively straightforward to use, you can incorporate a few tips and tricks into your routine to get the most out of this ED drug (and avoid potentially-unsafe accidents).
These best practices for sildenafil include:
Now that we've reviewed some guidelines for optimal sildenafil use, let's look at some popular misconceptions about the Little Blue Pill (and its generic alternative).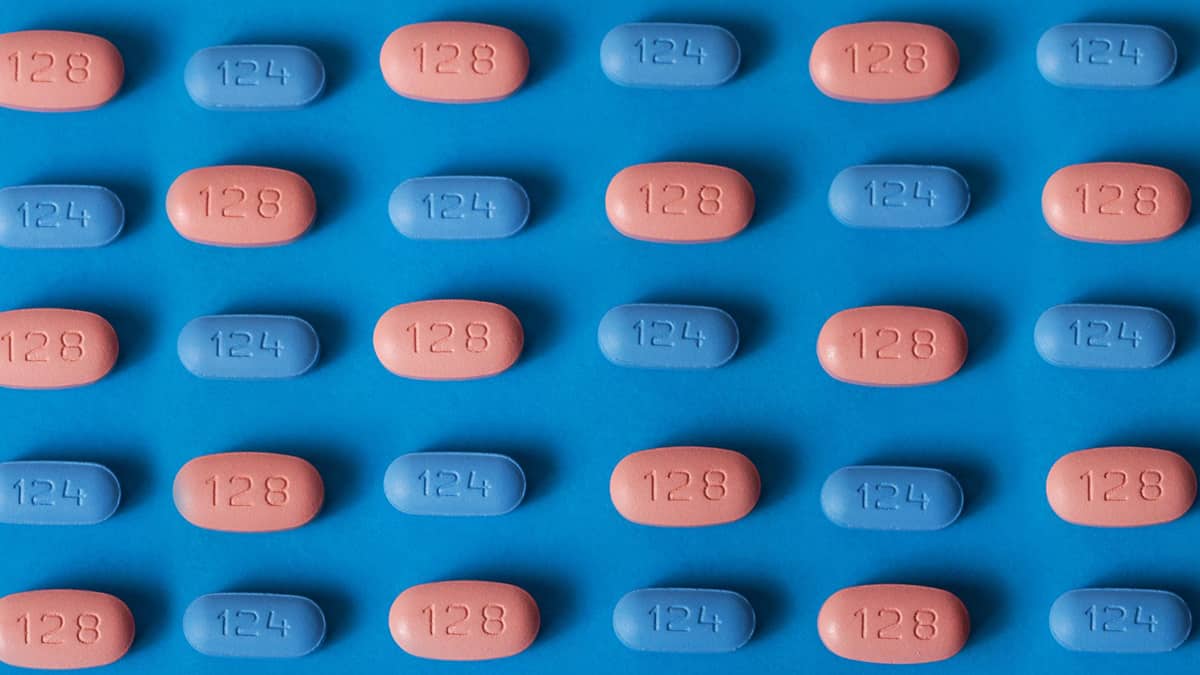 Mythbusting Brand and Generic Viagra
Viagra and sildenafil are commonly prescribed medications. (There were nearly 3 million prescriptions issued for this drug in 2020.)
With that level of use, there are bound to be myths and misconceptions floating around that could influence the way you take this drug. Here, we'll take a moment to shed some light on some of these ideas.
Viagra will cause an erection immediately – no assistance needed. Viagra and generic sildenafil are effective, but they're not magic. The medication needs 30-60 minutes to start producing an effect, and you'll still need to experience sexual stimulation for the drug to fully work.
Viagra and generic sildenafil are recreational drugs. While the activities that follow sildenafil administration may be recreational, the drug itself is not. Viagra and sildenafil are prescription medications intended only for men dealing with erectile dysfunction.
Viagra and sildenafil cure erectile dysfunction. There is no cure for erectile dysfunction, per se: instead, these meds treat ED and assist with maintaining an erection for a limited time.
Only older men use Viagra and sildenafil. That's simply not true: Men can experience erectile dysfunction at any age. If they do, they shouldn't feel there's any reason not to access the medication they need.
You need to be careful about getting addicted to sildenafil. While exercising caution when using any medication is prudent, the medical community does not believe that Viagra or generic sildenafil is addictive.
Now that we've provided clarity to resolve confusion around this ED medication, we'll provide straightforward answers to frequently asked questions.
Generic Viagra FAQ
Here's your lightning-round reference guide to generic Viagra (sildenafil).
What is Generic Viagra?
Generic Viagra is sildenafil – the name of the active ingredient in Viagra. It does the same thing as brand Viagra, just with one crucial difference: It costs much, much less.
How Much Does Sildenafil Cost?
Sildenafil can cost less than $3.00 per pill when you buy it through NorthWestPharmacy.com.
Compare that to the retail price of brand Viagra in America, at around $90.00 per pill, and it's clear that you stand to save significantly when buying generic Viagra through an online Canadian pharmacy.
Can You Buy Generic Sildenafil Without a Prescription?
No, you cannot – at least, not in the United States or Canada. Sildenafil and brand Viagra are prescription medications, and licensed pharmacies online should require valid prescriptions before purchase.
Can You Buy Sildenafil Online?
Yes, you can.
By purchasing your prescribed sildenafil through an online drugstore and international pharmacy, you can do more than just save up to 89% on your meds: You can also enjoy the convenience of secure payment processes and efficient shipping.
What is the Generic Name for Viagra?
The generic name for Viagra is sildenafil – the name of its active ingredient.
Brand Viagra and sildenafil are the same in most ways, but they are distinct. They may have different proportions of inactive or filler ingredients, for example, and they look different. (Viagra is a little blue pill, and sildenafil is often a white pill.)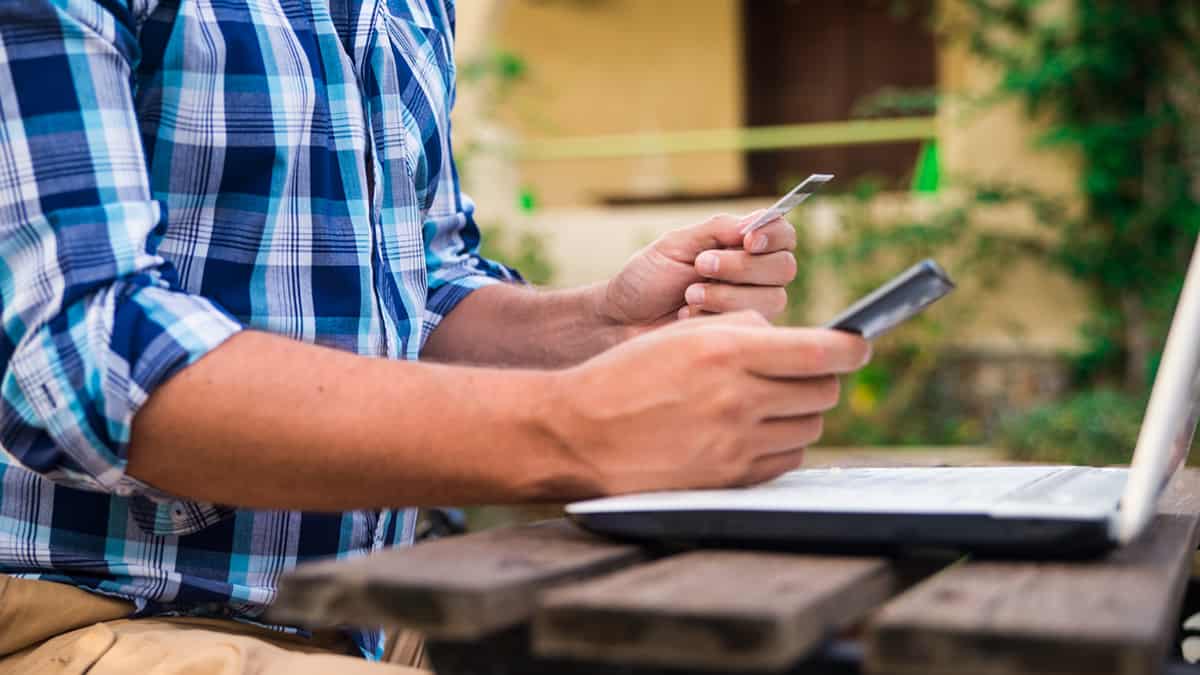 Ready to Purchase Brand or Generic Viagra?
Buying Viagra, generic or otherwise, in person at your local pharmacy can be a pain.
Not everyone likes discussing their personal prescription needs face-to-face with strangers. And, with the option to buy your medications online becoming increasingly prevalent, the need to gas up your car and go pick up meds at a brick-and-mortar pharmacy is becoming less and less popular.
What if there were a way to order the meds you need securely and safely over the Internet and get them shipped directly to your front door?
(And enjoy savings of up to 89% on top of that?)
At NorthWestPharmacy.com, we recognize that navigating the labyrinthine world of prescription medications is stressful for American consumers. That's why we offer easy ordering processes, transparent pricing structures, and reliably low costs for brand and generic prescription medications.
Here's how it works:
Scroll through our hundreds of thousands of online drugstore and Canadian pharmacy customer reviews, and you'll see other customers like you talking about how simple buying medication online can really be!
If you have any questions, feel free to call our seven-day-a-week customer service team at 1.866.539.5330, or check out our FAQ section for further information. When you're ready to order your brand or generic Viagra, the team at NorthWestPharmacy.com is here to make it easy for you!
The information provided on the NorthWestPharmacy.com website is intended to facilitate awareness about healthcare products and medical conditions generally but it is not a substitute for professional medical attention or advice. You should always speak with a qualified healthcare practitioner before taking any prescription or non-prescription drug.