Why Customer Service is Critical for Canadian Online Pharmacies
online pharmacy customer service
March 26, 2021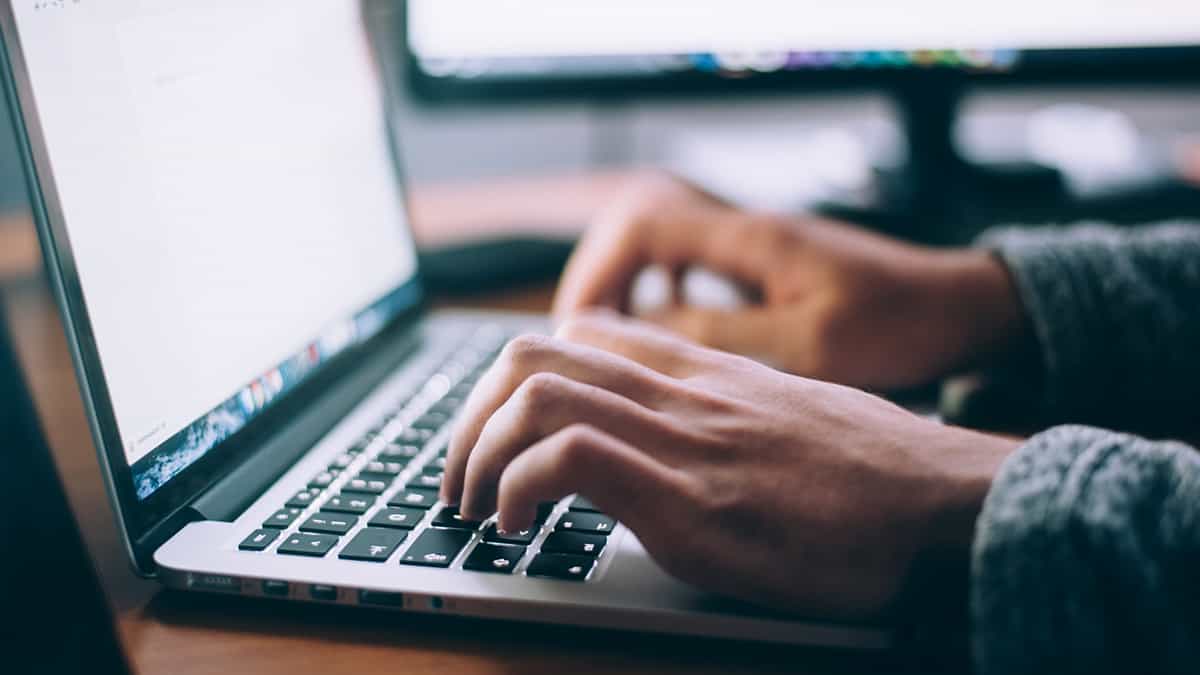 The prospect of finding the best online pharmacy can be a daunting task. As if you're not already stressed enough by the cost of your medication, researching Canadian online pharmacies can feel overwhelming.
First, there are a lot of options — and while some are legitimate and safe, some are not. Second, it can be difficult to determine which ones are reliable. There are plenty of ways to figure out which online pharmacies you can trust and which ones you should avoid, including third-party certifications and regulatory groups that make sure the best online pharmacies are distinguishable from those that aren't.
One of the best indicators of high quality Canadian online pharmacies is their documented track record, demonstrated through customer reviews and ratings, especially on third party sites like Trustpilot and Shopper Approved.
The other major factor in separating the best online pharmacies from the worst is their customer service record. These days, you can barely get a hold of a human when you have an issue with an online order, and the truth of the matter is that people can have issues with orders, shipping, payment, and all sorts of other issues. They need to be able to contact a customer service representative when the situation calls for it and not be given the runaround and placed for an hour on hold.
Here are the most important reasons customer service is critical for international and Canadian online pharmacies.
Unease from Online Purchases
Almost anything can be found for sale online. As such, anyone can sell anything online. It's easy to get duped, but one of the best ways to determine if a business is legitimate is to contact customer service and see how long it takes for someone to answer you.
Being able to speak to a real human being can immediately alleviate a person's nervousness surrounding the possibility of being scammed online. Even large companies get negative feedback for not having functional call centers with knowledgeable representatives. Have you ever tried to call Amazon? It's a real ordeal.
Of course, Amazon is a reputable company — but getting a hold of them is not a simple process. Consumers can generally believe that the company's reputation precedes itself and that they'll be in good hands if ordering from a seller on Amazon. If they're nervous about a third-party seller, they can always stick with a product specifically marked as being "sold by Amazon."
But with a company you've never heard of (or don't have any experience with), the prospect of not being able to get a hold of anyone at said company can make someone change their mind about purchasing from the company. For new customers, a call center can be the difference between making a purchase and finding a different retailer.
Potential for Scams
Online scams aren't particularly difficult to run. It's easy to steal logos, formats, and language in order to create a false website or redirect that people can overlook. If it looks like the site they're used to, why would they think it's fake? Even if it looks a little bit different, they could think the website was recently redesigned.
This is frequent in email communications because frankly, they're easy to pull off. Scammers simply create an email that looks believable and encourages people to click on a link that takes them to a site that looks identical to the site the recipient thinks they're visiting.
Additionally, all of the automated robocalls going out make it easy for people to believe there's a problem with "their order" because the prompt is vague enough to let people fill in their own blanks. If they actually answer the phone instead of letting it go to voicemail, they're even more likely to fall for the scam because they only have to "press one" to be connected to "a representative" in order to make sure "their order" is delivered on time. (Oftentimes, they're a problem with "payment" and they need a new credit card number.)
Being able to contact a real-life customer service representative can make all the difference in someone having confidence in your online business — particularly a Canadian online pharmacy because the stakes are so critical. People need their medication exactly the way it's prescribed, and in a timely manner.
A customer service representative will be able to confirm whether or not an email, a text message, or voicemail was legitimate, and if there is any cause for concern. Then, they can solve your problem over the phone, or tell you what actions need to be taken in order to resolve the issue.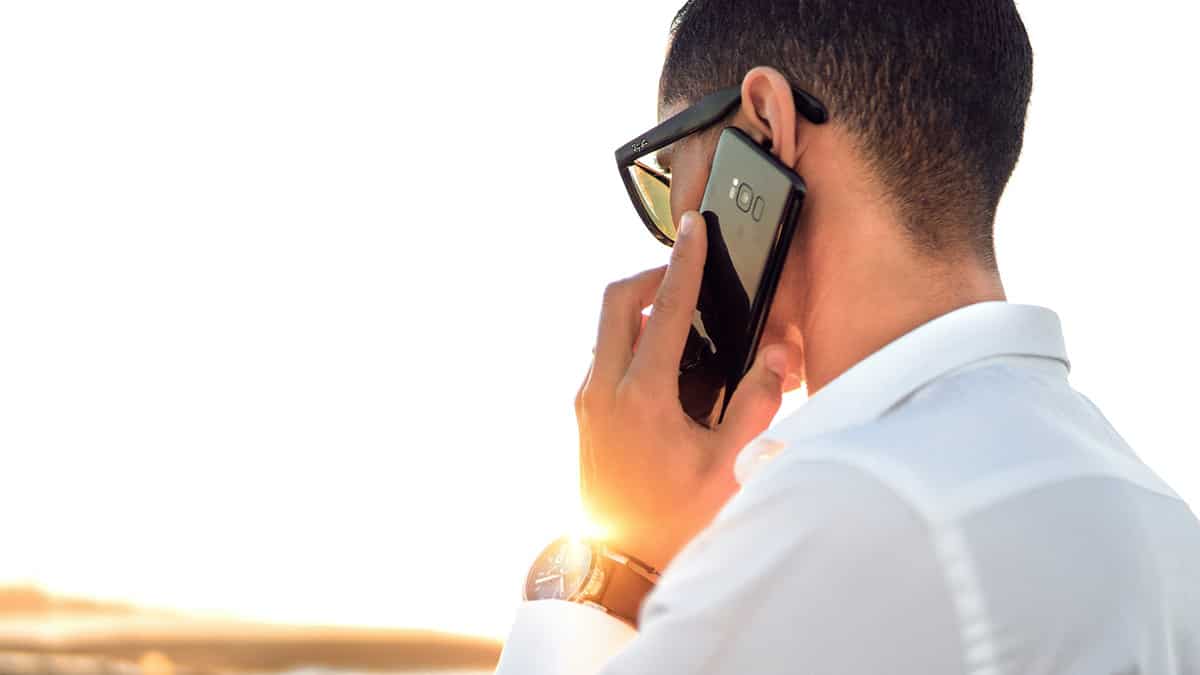 Customer Base Preferences Vary
People of all ages shop online, but different demographics prefer different forms of communication. Millennials stereotypically don't want to talk on the phone, while baby boomers stereotypically prefer it. Obviously, not everyone fits into these categories — plenty of millennials will call customer service and plenty of boomers prefer to do everything online.
The point is that it's important to fulfill your customer's needs so that they feel comfortable shopping at their chosen Canadian online pharmacy. Regardless of each individual's communication preferences, it's important to be able to meet their needs.
Additionally, having a way for customers to get a hold of you at any hour of the day is important, even if you won't be getting back to them immediately. Not everyone works at the same hours of the day — some people work third shift, or 12 hour shifts and will struggle to find time to call when your call center is open.
If you have a dedicated customer service email address, your customers can contact you at their convenience, and you can get back to them the next business day. They can respond when they're able, and vice versa.
The other great thing about written communication is that you have everything in writing, and so do they. If you need to refer back to details, you can, and if they forgot something important, they can go back and refer to the email chain.
Healthcare is Stressful
In addition to all the possibilities of scams and uncertainty surrounding online purchases from websites that you've never used before, the additional concerns at play with online pharmacies amplifies the need for responsive and knowledgeable customer service representatives.
Generally speaking, the subject of healthcare is a stressful one — especially for Americans who are already struggling under the weight of extraordinary healthcare premiums and out-of-pocket costs. If someone is looking for Canadian online pharmacies, they're probably already on edge because their medication is so expensive and they're looking for financial relief.
In fact, they've probably been experiencing financial strain for quite some time, like most other Americans. The cost of healthcare has been rising in the United States for decades, and in every aspect — what providers charge for services, what health insurance companies charge for coverage, what pharmaceutical companies charge for medication, etc.
And of course, these are life and death situations, which makes everything even more stressful. If someone's asthma medication costs $300.00 every month and they can't afford it, they could literally die. An estimated 11 Americans die every single day from asthma, equating to about 4,000 deaths per year, and contributing to about 7,000 (meaning that the asthma itself was not the primary cause of death, but a contributing factor).
Like asthma, many conditions are manageable with proper care and maintenance. However, the longer you allow a condition to fester, the more difficult it becomes to treat. Diabetes is a prime example of this, and diabetes medications are notoriously expensive. Untreated diabetes can lead to a whole host of complications, including heart disease, nerve damage, changes in eyesight (including blindness), kidney failure, and even amputation.
Most people know and understand how important it is to take their daily inhaled corticosteroid for asthma, and their diabetes maintenance medications, but if they can't afford them, what are they supposed to do?
This is often where people are when they start researching Canadian online pharmacies. They need attentive and knowledgeable customer service representatives to help ease their worried minds.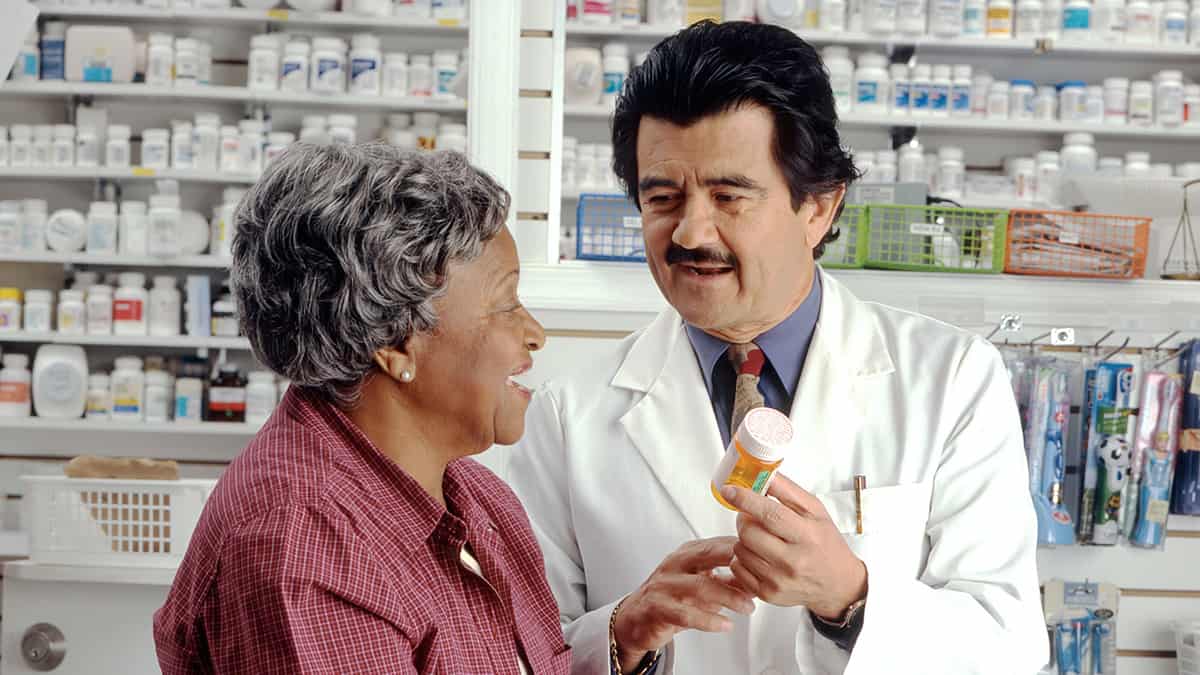 Finding the Best Online Pharmacy
Call us crazy, but we think that offering peace of mind and an outstanding level of assistance to someone who desperately needs their life-saving medication is a worthwhile endeavor. We're willing to bet that most of the nearly 400,000 satisfied customers who've left us positive reviews on third-party review sites would tend to agree.
We're obviously a little biased, but we believe that we're the best Canadian online pharmacy and international drugstore out there. For as long as we've been in business, we've learned a lot about what our customers need from us, and the number one thing is trust.
Online pharmacies can offer the lowest prices (like we do — we guarantee it), good shipping times, or the best selection of prescription drugs, but if they aren't following through on those promises with a level of truly exceptional service, none of it matters. In order to truly be the best online pharmacy, you have to be true to your word on a consistent basis and you have to be available, knowledgeable and helpful to them when they need you.
At NorthWestPharmacy.com, we have put a lot of time and effort into building our company into a safe and reliable place where you can purchase your prescription medications at the lowest price possible. We believe that affordable access to prescription drugs is incredibly important, no matter the condition or the reason you're taking it. But providing you with an exceptionally high level of service is equally important to us.
We're not here to argue with you like your insurance company might be, and we're not here to place judgment. We want you to have the medication you and your doctors have decided you need and without lengthy hold times or multiple dial-in menus of "press one for this and press two for that" to run you around in circles. Sometimes we think companies we all deal with often are actually trying to tick their customers off. We have the opposite philosophy and our customer reviews are there to show for it.
Going the Extra Mile to Ensure Your Safety
In order to keep you safe, we have gone above and beyond the call of duty in terms of industry standards. We adhere to all safety guidelines set forth by the Canadian International Pharmacy Association (CIPA), which evaluates and certifies Canadian online pharmacies for safety, legitimacy, and industry best practices. What they look for in an online pharmacy is essentially the same as what U.S. regulatory bodies would look for, including:
Presentation of valid prescriptions signed by a licensed doctor, typically for 30 to 90-day supplies of drugs and health maintenance medications
Adequate patient records documenting demographic and medical information
An updated health profile with a list of current medications for pharmacist's evaluation to check for potential drug interactions
Licensed pharmacists on hand to answer patient questions and double check potential drug interactions (as per the above point)
Sale of controlled substances is prohibited
Patient privacy and confidentiality must be followed in accordance with similar guidelines used at U.S. pharmacies.
We are also certified by the International Pharmacy Association of British Columbia (IPABC), which specifically focuses on Canadian online pharmacies that fulfill prescriptions from a licensed Canadian pharmacy in the Province of British Columbia. This gives our customers an additional layer of assurance in our operational practices.
Another practice we are adamant about is maintaining the safest supply chain possible, which means we only source medications via CIPA-certified suppliers. Knowing that they're following the CIPA guidelines helps ensure that they are as focused on your safety as we are.
If you're interested in placing an order or still have questions, we're more than happy to answer your questions or walk you through the ordering process. When so many companies are switching to automated messaging, we've maintained a live call center because we believe it's that important to provide personalized customer service for the people placing their trust in us.
You can call our toll-free number (1-866-539-5330) and speak to a real human 7 days a week, including a licensed pharmacist for medication counseling. If you're trying to reach us outside of business hours, you can always email us and we'll get back to you as soon as possible.
Get in touch with us today if you're ready to place your order, or if you have additional questions.
The information provided on the NorthWestPharmacy.com website is intended to facilitate awareness about healthcare products and medical conditions generally but it is not a substitute for professional medical attention or advice. You should always speak with a qualified healthcare practitioner before taking any prescription or non-prescription drug.