How Prescription Drugs are Approved in Canada
online pharmacy safety
July 12, 2022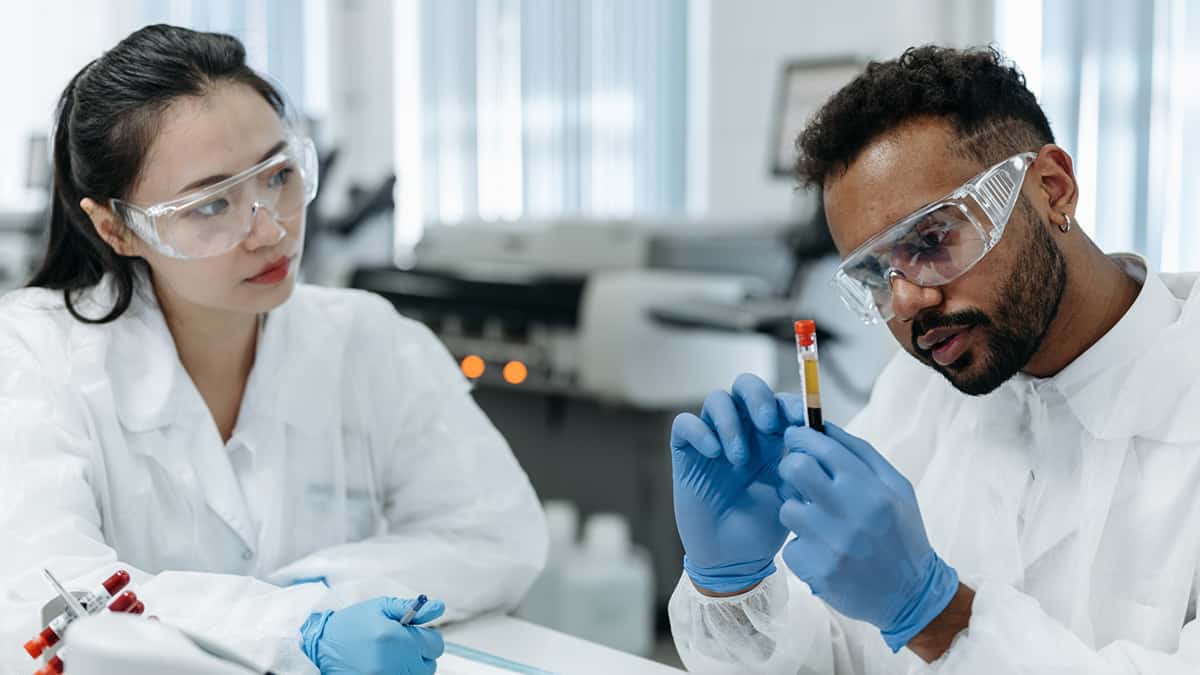 When you buy prescription medications from a Canadian pharmacy, you want to know that they're safe.
To ensure prescription drug safety for each and every drug sold – from Eliquis to the Trelegy Elipta – Canada's FDA equivalent has an extensive drug approval process.
For a company to distribute, sell, and market a prescription drug in Canada, they need to make sure their medication goes through the entire Canadian Drug Review and Approval Process.
It takes multiple years to confirm compliance with the Canada version of the FDA, Canada's Food and Drugs Act, Health Canada guidelines, and Food and Drug Regulations.
How does a drug get approved in Canada? Let's start at the beginning.
How Are Drugs Approved in Canada with Canada's Version of the FDA?
You may be familiar with the Food and Drug Administration (FDA), or the American government agency that oversees the safety of various food and drug products in the United States.
What is the equivalent of the FDA in Canada? (Does Canada have an FDA?)
Not exactly – but its Drug Review and Approval process is very similar. (In fact, the FDA signed an agreement with the Canada FDA equivalent, the Canadian Food Inspection Agency (CFIA) as well as the Department of Health Canada, which recognized each others' food and drug safety systems as comparable.)
The drug approval process in Canada is overseen by the Health Products and Food Branch of Health Canada (HPFB) – a national authority and Canada FDA equivalent that monitors the quality of therapies, drugs, and health products in the Canadian pharmaceutical marketplace.
This office's job is to make sure all prescription drugs reaching the market are safe, effective, and reliable.
At the end of a lengthy review process, a health product or prescription drug may receive a stamp of approval from the HPFB or the Canada version of the FDA. That doesn't mean that the drug's forever in the clear, though. Instead, the HPFB will continue to monitor the safety and effectiveness of the drug over time.
Before approval occurs, drugs need to make it through a multi-stage, increasingly-difficult process. This gauntlet begins with preclinical trials.
The Preclinical Trial Process for Drugs Sold in Canada
There's an easy way to distinguish between the major phases of drug approval in Canada – the preclinical and clinical phases.
Preclinical trials involve testing a drug's safety in animal models.
Clinical trials test drug safety and efficacy in human volunteers.
Researchers might administer a drug in varying concentrations to a wide range of species in a preclinical trial to learn more about how that drug works.
The first preclinical studies may involve in vitro trials, or trials that occur outside a living organism. This most often involves experiments with cells in Petri dishes.
Then, once a drug's safety seems promising and the Canada FDA equivalent gives its approval, the researchers might move to in vivo trials involving animals such as mice, fish, birds, or monkeys.
The primary aim of preclinical trials is usually more knowledge about toxicity and general safety. Preclinical trials are generally looking for:
Initial evidence supporting the performance of the drug
As much knowledge as possible about any toxic effects a drug may have
Information about the safest possible starting dose for a human volunteer
If the researchers can glean data from these preclinical studies that look promising – e.g., that the medication seems effective and non-toxic – the person sponsoring the drug can file an application with Health Canada or the Canada version of the FDA for permission to go onto the next step: Clinical trials.
This application must include a summary of preclinical test results, plans for production of the drug, proposed dosage strategies, and extensive information about the background and affiliations of the people conducting the study going forward.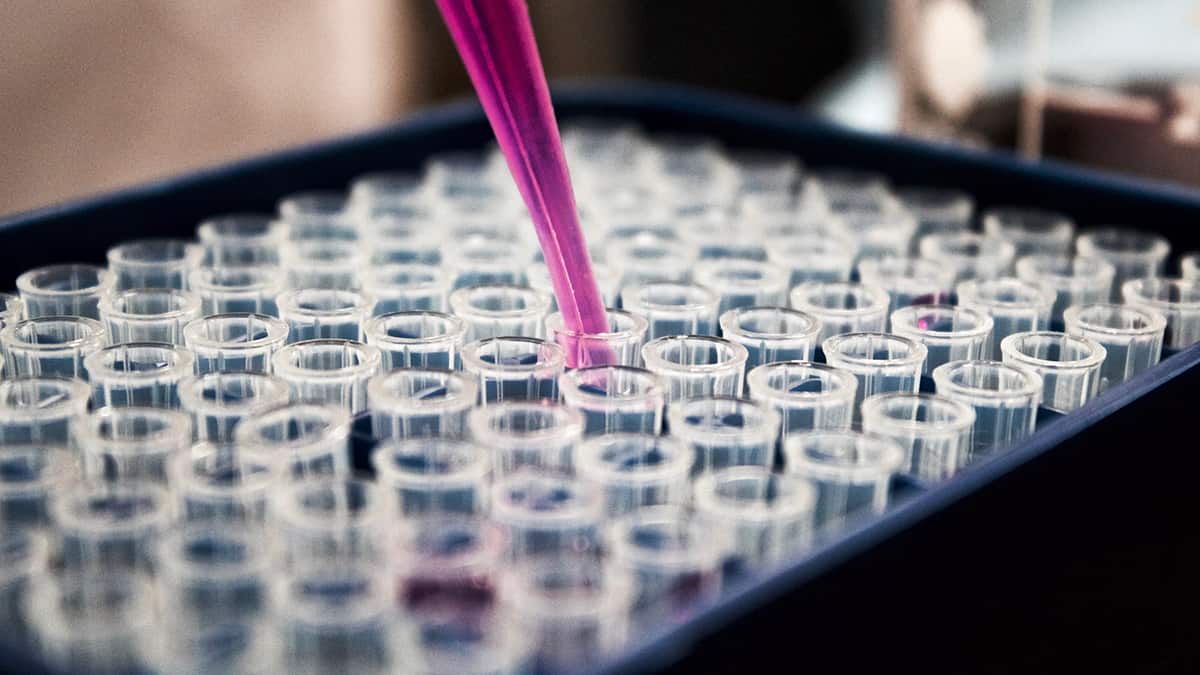 How the Clinical Trial Process for Drug Approval Starts
Clinical trials – necessarily coming only after preclinical trials have deemed a drug not toxic – involve human volunteers. Clinical trials are costly, regulated, and difficult to manage.
Just as preclinical trials had a specific purpose, so do clinical trials.
Clinical trials seek to demonstrate a drug's safety and efficacy in humans – and the most helpful dose for human patients to receive the best therapeutic benefit.
In other words, if you've ever wondered why you take 10 milligrams of atorvastatin or 150 milligrams of Wellbutrin, it's because researchers honed in on that amount through a clinical trial process.
To start the lengthy clinical trial process, the HPFB must be on board. After reviewing a company's clinical trial application, the HPFB will provide authorization to initiate a clinical trial.
The company making or sponsoring the drug will typically have to partner with a CRO, or clinical research organization, to help them advertise to, inform, obtain consent from, and manage tens to thousands of human subjects.
The researchers have a hefty task before them to complete a clinical trial properly. They will need to create a controlled environment, find a safe and scalable way to administer the drug, and have a reliable system for measuring the drug's effect.
This requires a tremendous amount of effort, coordination, and capital.
And clinical trials are far from a one-and-done thing.
The Four Phases of Clinical Trials for Drug Approval
A drug manufacturer will need to move their drug through four different phases of clinical trials to get to the next stage of drug approval from the Canada FDA equivalent. These include:
Phase 1: Safety. In this phase, the investigators will test their drug on a tiny group of people with no known diseases or disorders. In addition, this phase aims to find a safe dose or range of doses and see whether the drug produces any adverse side effects.
Phase 2: Efficacy. In this phase, the investigators will find a larger group of volunteers who have the disease the drug is targeting. (There will usually be several hundred subjects involved.) This phase aims to determine how effective the drug is against the target pathology and to collect more information about drug safety.
Phase 3: Confirmation. Now, if the results from the Phase 2 trials are promising, the investigators would find thousands of patients with the target disease or disorder to volunteer for a much wider-scale study. In addition, this phase would seek to confirm the drug's efficacy, continue to get data regarding side effects, and compare the drug to others on the market.
Phase 4: Long-term monitoring. This part of clinical trials technically occurs after the drug has been approved, so several regulatory steps happen between these phases.
After the drug is already in the Canadian marketplace, the Canada equivalent of the FDA continues to monitor the long-term benefits it provides, any risks that become apparent, more dosage information, and any other data that can be gleaned from the widespread use of the approved drug.
Canada Drug Approval Timeline: What Happens After Clinical Trials?
Suppose the data from the clinical trials demonstrates that the benefits of the drug are reliable and outweigh any associated risks. In that case, the drug manufacturer or sponsor can file another document – a New Drug Submission, or NDS – with the HPFB.
The NDS, much like the application filed to start clinical trials, must contain a whole host of information about the drug, from safety information right down to proposed packaging mockups.
Once the HPFB has all of the information, a committee will review everything known about the drug. Then, if the HPFB needs to pull in external consultants, such as scientists from outside, unbiased organizations, they will.
The HPFB will also look very carefully at the much-condensed amount of information that the drug manufacturer or sponsor proposes giving to healthcare providers and patients – e.g., the information on the label, or the information that your doctor tells you before recommending a drug.
At this point, the HPFB (as the Canada version of the FDA) is looking at the drug and testing it as a marketable therapeutic option. First, it wants to be entirely sure that the drug is safe and reliable, but that isn't all.
Before allowing the drug to move forward, the HPFB wants to ensure that informed consent regarding how the drug works and all relevant side effects is possible.
In other words, the HPFB is thinking about patients like you and how confident you can be in the drug's efficacy and safety at this time.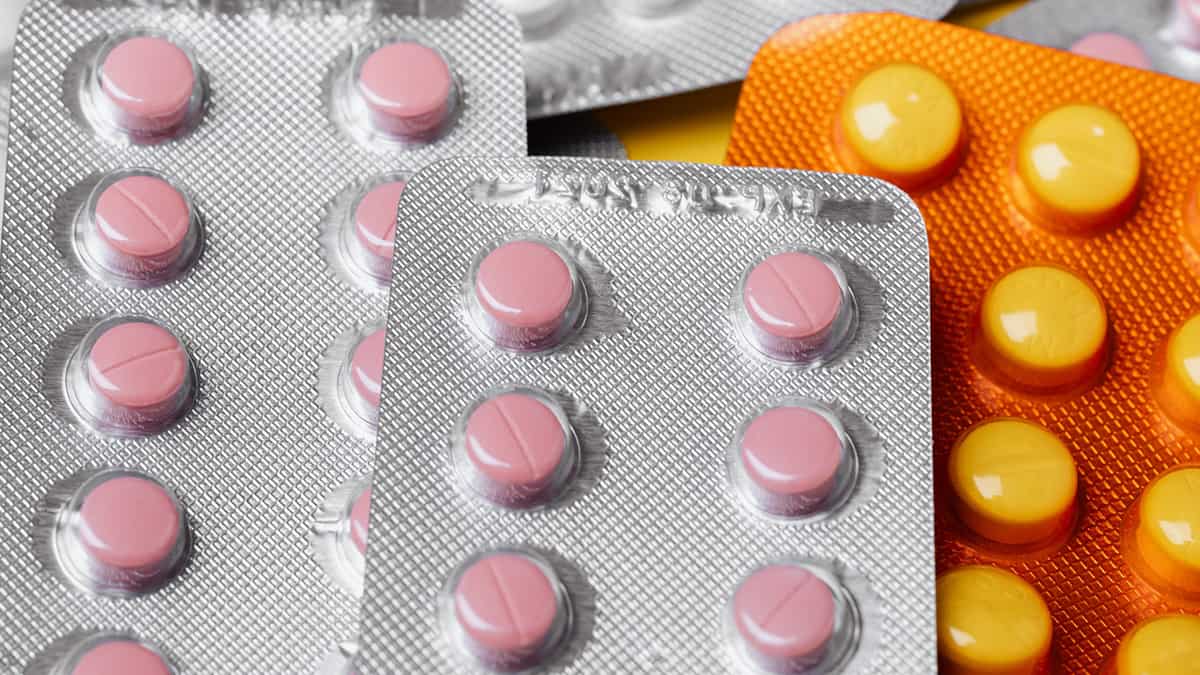 How Long Does the Canada Prescription Drug Approval Process Take?
As you can probably imagine, these various steps for the approval Canadian prescription drugs take a lot of time. As a result, each stage we've mentioned thus far is lengthy.
Between first researching and making a drug, preclinical trials, clinical trials, and a healthy amount of review in between each stage, getting a drug approved usually takes between eight and fifteen years.
The last stage, the final review that the HPFB or the Canada equivalent of the FDA performs before allowing the drug on the market, takes six months and two years.
If the drug passes this review, the HPFB will approve the drug for Canadian markets. The drug will receive a Drug Identification Number, and the manufacturer or sponsor will receive a Notice of Compliance.
If this doesn't happen, the drug's sponsor may be able to resubmit their application with more supporting data.
Once a Drug is Approved in Canada, is There Any Further Oversight?
Very much so.
Assuming no red flags have been identified, the drug is set to go to market. Then (finally!) the distributor is able to offer it, physicians are able to prescribe it, and patients can purchase it.
But that isn't the end of Health Canada's oversight.
As the Canada equivalent of the FDA, Health Canada must continue to oversee the approved Canadian drug's quality.
After the HPFB approves the drug, Health Canada may decide to test batches of the medication either as the drug ramps up production or even after it's on the market. If there's ever any question regarding the drug's quality, efficacy, or safety, the HPFB has the power to issue a Notice of Noncompliance. This will trigger a recall of that drug from the Canadian market.
That's not all.
Suppose the companies distributing the drugs to the Canadian markets hear reports about serious side effects or reports indicating the medication doesn't do what it's marketed for. In that case, the distributor must notify the HPFB.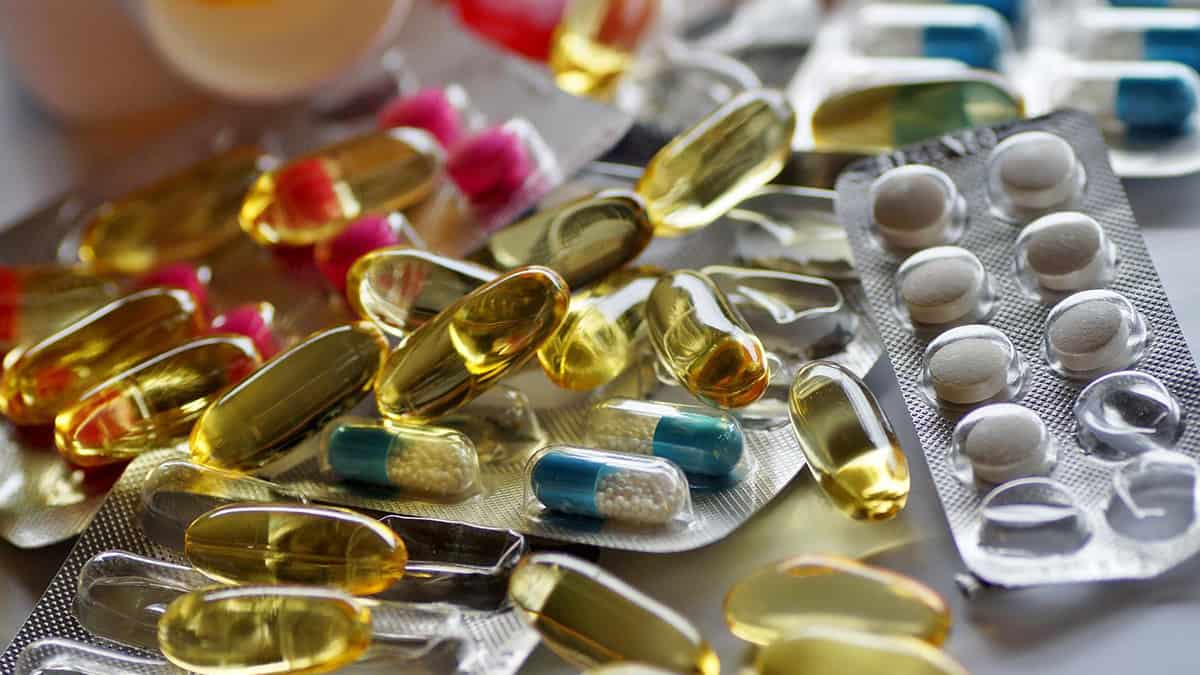 Fact: Canadian Pharmaceutical Drugs Undergo Thorough Safety Testing Before Approval
For a drug to go from initial creation to full approval for the Canadian marketplace, it has to undergo extensive tests and trials overseen by the Canada version of the FDA.
For those counting: There are at least seven significant steps in the approval process – including five distinct trial phases and two periods of intense application and review.
The prescription drug approval process in Canada is arduous and exacting by design.
You can buy HPFB approved Canadian drugs through a Canadian pharmacy website.
If you're working with a doctor and have received a prescription for a drug – as is a requirement for reputable Canadian pharmacies – that's another level of safety insurance you have in this process.
At NorthWestPharmacy.com, we take our commitment to your safety even further.
In Canada, there are two reputable international pharmacy associations that oversee the various ways international and Canadian pharmacies operate. These are the Canadian International Pharmacy Association (CIPA) and the International Pharmacy Association of British Columbia (IPABC).
NorthWestPharmacy.com follows all of the safety standards set forth by these groups, including:
Having licensed pharmacists available for consultation
Making sure that the payment processes on our site are private and secure
Requiring valid prescriptions before purchase
Keeping a medical profile for each of the patients we serve
…and more
Between the extensive Canadian prescription drug approval process, the oversight of the Canada version of the FDA, and the additional safety measures our Canadian pharmacy employs, you can feel confident that the Canadian prescription meds you buy here will be safe. You should note that we also supply medications shipped from pharmacies outside of Canada and these products undergo different regulatory approval processes by the respective governments that have approved those drugs for use in their respective jurisdictions. With NorthWestPharmacy.com, you get the benefit of being able to purchase drugs from various international sources which can often be at an even lower price than Canada's drugs or you can contact us when placing an order to specifically request your order be supplied with Canadian drugs from a Canadian pharmacy.
Interested in Buying Approved Prescription Drugs in Canada? Here's How:
No matter how safe buying prescription drugs through a reputable pharmacy website is, we understand that the process can sometimes seem daunting or stressful (particularly if it's your first time). At NorthWestPharmacy.com, we seek to eliminate that stress by offering low prices and genuinely incredible customer service.
We have a seven-day-a-week customer service desk with friendly, responsive people who can help you with your prescription medication needs.
Whether you need to ask a pharmacist a question or would appreciate some help ordering over the phone, our team is here for you.
We're also happy to provide online-only perks that can make the medication buying experience even more accessible, such as informational articles, simple payment processes, and convenient shipping options.
You don't even need to leave your home to get your prescription medications – they'll be sent straight to your front door!
Please don't hesitate to reach out to our team if there is anything we can do to assist you. Call 1-866-539-5330 or contact us online, and we'll be ready to support you in any way we can.
The information provided on the NorthWestPharmacy.com website is intended to facilitate awareness about healthcare products and medical conditions generally but it is not a substitute for professional medical attention or advice. You should always speak with a qualified healthcare practitioner before taking any prescription or non-prescription drug.