Cerenia for Dogs: How it Works & How to Buy for Less
pet medications
August 9, 2023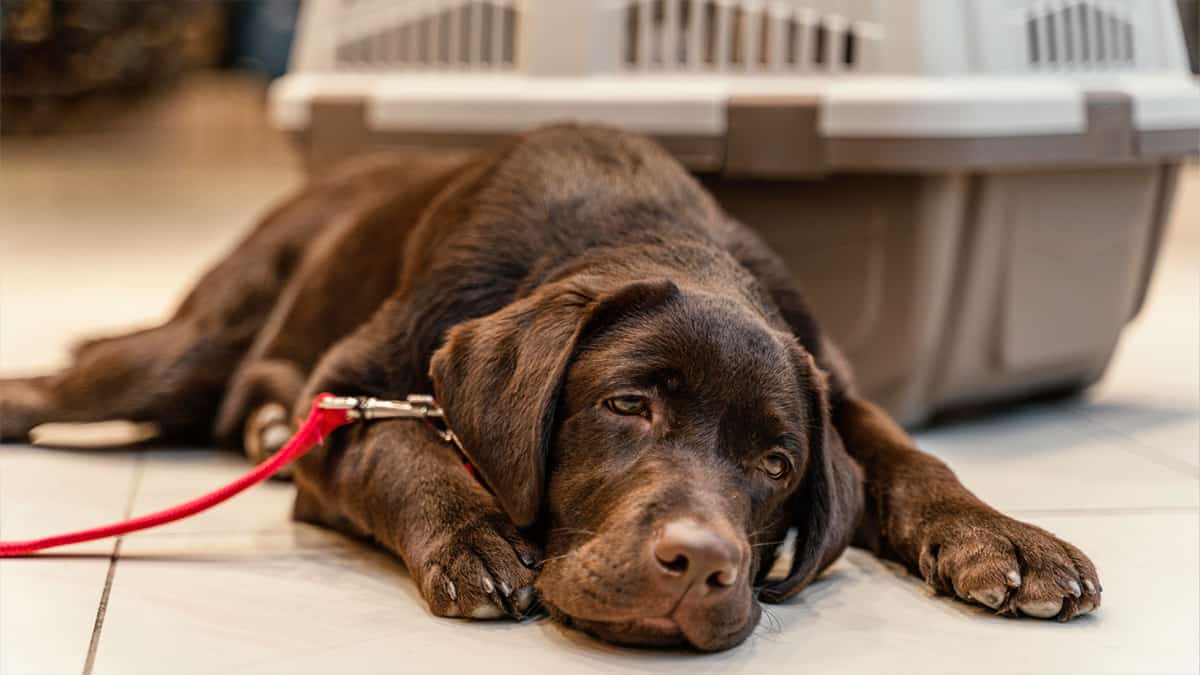 Cerenia for dogs is an anti-nausea solution that works well for dog owners across America.
That is, if they can afford it. Cerenia for both dogs and cats can be surprisingly expensive.
Here, we'll provide reliable ways to save on this anti-nausea medication, as well as a quick guide to help you get the most out of your experience with Cerenia.
What is Cerenia for Dogs?
Cerenia (maropitant) is an anti-nausea medication for dogs and cats.
If you've ever had to care for a canine who was sick to their stomach, the necessity of anti-nausea meds for dogs will be immediately clear to you.
If not, you should know that there are a surprising number of reasons why a dog might need maropitant or a similar type of treatment.
Just like humans, dogs suffer from car sickness and motion sickness. Cerenia can help with either challenge. This medication can also help with more chronic or severe causes of canine nausea – for example, the nausea that often accompanies chemotherapy, if your dog is undergoing cancer treatment.
Cerenia can be a pricey medication, but you can save significantly by buying Cerenia and other medications through an online Canadian pharmacy and international pharmacy. Here, through NorthWestPharmacy.com, you can buy a 4-tablet pack of Cerenia for about $35.00.
How Does Cerenia for Dogs Work?
Good news: Cerenia for dogs works quickly. (Once you administer your dog's Cerenia, it should start to work within the hour.)
Now that we've gotten your most pressing question answered, we'll zero in a little on Cerenia's mechanism of action. Cerenia's active ingredient, maropitant, interferes with something called substance P. Substance P is a brain chemical that helps orchestrate the body's nausea response.
Usually, when substance P signals, traveling through the brain and attaching to its designated receptors, it triggers nausea (which precedes vomiting). Cerenia helps stop this pathway in its tracks. The concept is no substance P receptors activated, no nausea – no vomiting.
Potential Side Effects of Cerenia for Dogs
The potential side effects of Cerenia for dogs can include:
Drowsiness
Diarrhea
Lethargy
Loss of appetite
Drooling
If your dog experiences these or more severe side effects (like hives or facial swelling, which are rare effects but possible), stop using Cerenia and talk to your veterinarian at once.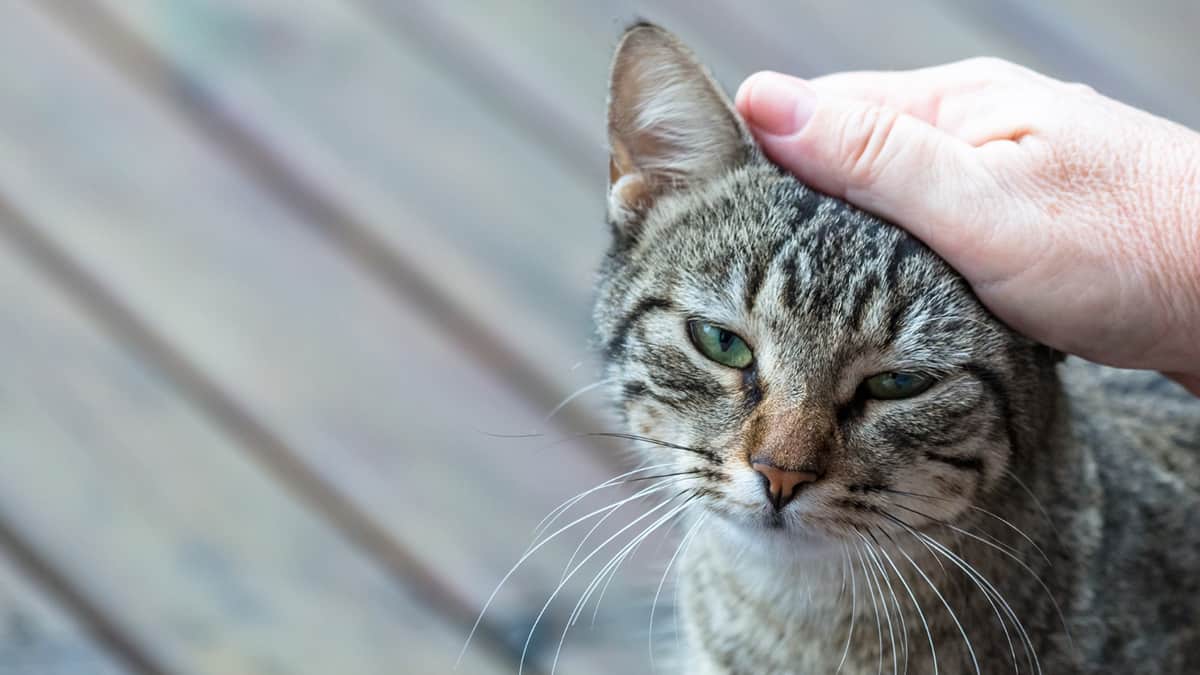 Cerenia for Cats: A Comparative Overview
As we mentioned above, Cerenia isn't just for dogs. Cat owners can use Cerenia to calm nausea in their feline companions with reasonable success.
For the most part, Cerenia's use for cats is very similar to the use case, indication, and expectations for dogs. You'll want to be careful about your dosage and ensure that you're purchasing the right formulation and amount for your cat.
It'll also be a good idea to keep an eye out for this set of cat-specific side effects:
Drowsiness
Diarrhea
Drooling
Loss of appetite
These symptoms should be mild and temporary. If you're worried for any reason after administering Cerenia to your cat, reach out to your vet. It's better to ask a quick question and achieve peace of mind than it is to worry!
Alternatives to Cerenia for Dogs
If you're interested in understanding your options before you buy Cerenia for dogs, or if you've already tried Cerenia and didn't get the results you wanted, there are many alternatives to Cerenia for dogs to explore.
Here are a few of the more popular options.
Prescription Medications for Anti-Nausea in Dogs
Prescription anti-nausea meds will be stronger than natural alternatives. If your dog experiences chronic or severe nausea, for any reason, opting for a prescription drug may be your best alternative.
Popular prescription anti-nausea medications for dogs include the following:
Zofran, or generic ondansetron. Ondansetron can help treat vomiting and nausea in dogs, in much the same way Cerenia does – by managing the brain chemicals that trigger nausea. It can be very effective for managing even severe nausea, and comes in a few different forms (e.g., injections and tablets) so you can administer it in the best way for your pet.

You can buy a 30-pill supply of Zofran through NorthWestPharmacy.com for around $8.40 per pill.

Reglan, or generic metoclopramide. Reglan can help treat both nausea and gastrointestinal issues in dogs. Unlike Cerenia and Zofran, Reglan works directly with the gastrointestinal system – helping the digestive tract move more smoothly, which can reduce vomiting.

Just be careful to monitor the side effects! In some cases, Reglan can cause side effects ranging from restlessness to muscle spasms.

You can buy a 100-pill supply of generic metoclopramide for around $20.00 through NorthWestPharmacy.com.
Natural Nausea Remedies for Dogs
While prescription anti-nausea medications for dogs will likely provide faster or stronger results, it may be tempting to try natural remedies first – or see if these natural treatments work well alongside a prescription med (as long as your vet believes it's a good idea).
Ginger. Ginger is a traditional nausea remedy for both pets and their humans. There are certain compounds in ginger that may soothe upset stomachs, thereby reducing the possibility of vomiting.

Some dogs may not love the taste of ginger, which can make it difficult to administer this treatment. On the other hand, ginger is widely available, and very inexpensive.

Peppermint: Much like ginger, peppermint has helped people relieve nausea for generations. And, like ginger, it's usually an effective and safe option for dogs when used in small quantities.

Another pro? Peppermint can help freshen your dog's breath as it helps soothe their stomach. Be careful if you try it, though: Peppermint has a very strong taste, if you're not expecting it, and many dogs may find it too much.
Always be sure to check with your veterinarian first though before trying any natural remedies, inclduing the ones above.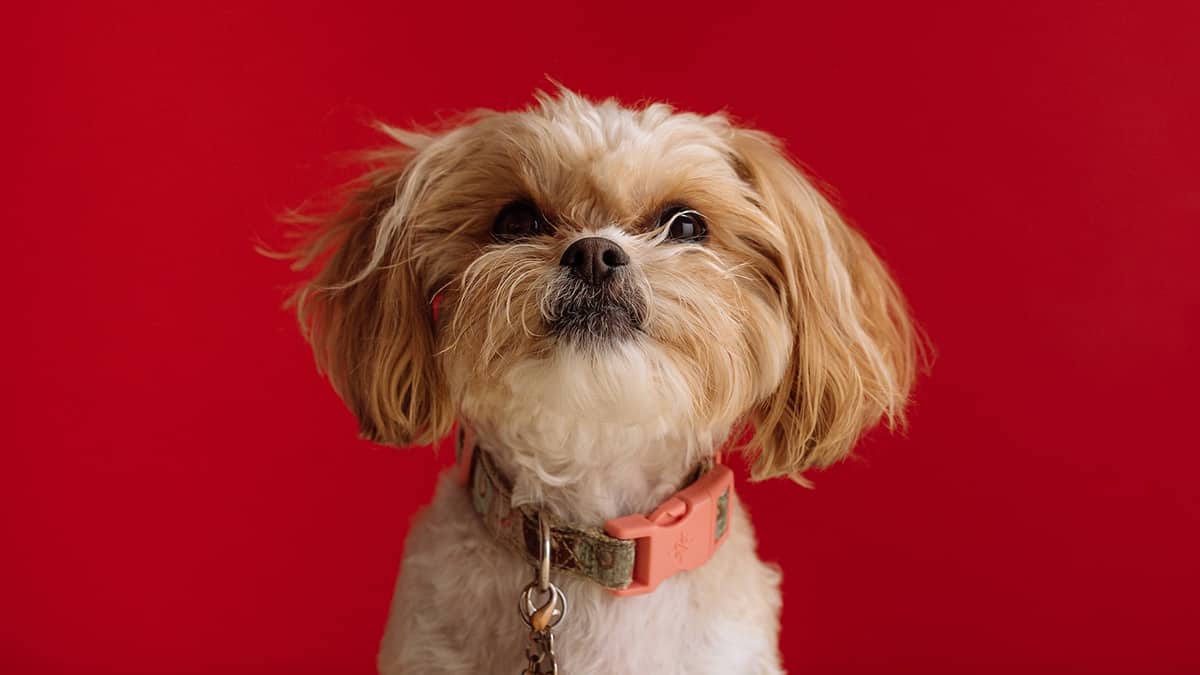 Buyer's Guide: How to Purchase Cerenia for Less
Interested in having your pet experience the benefits of Cerenia for dogs (or cats)?
You should be able to. Unfortunately, Cerenia can cost quite a pretty penny.
If you're looking for ways to save, we've got some tips for you to try, including:
Opting for generic. The generic version of Cerenia, maropitant, is often much cheaper than brand-name Cerenia. While the two drugs aren't exactly the same, as generic formulations need to be a little different from brand-name versions, they should be therapeutically equivalent. Ask your vet if that's an option for your dog.

Price match at different pharmacies. Different veterinary pharmacies can offer the same drug at vastly varying prices. It'll be worth your while to spend some time checking out how much the pharmacies in your area charge for various anti-nausea drugs.

Of course, if you don't want to spend time driving to each individual pharmacy to inquire about prices, it could be time to take your search online. This brings us to our third tip:

Buy Cerenia for dogs online. Buying your vet prescriptions through an online (and even international) pharmacy website can help you save a lot on many common drugs, including brand-name Cerenia and generic maropitant. It's easier than you think: Reputable online Canadian pharmacy sites make it simple for you to upload your prescription, research prices, and buy the anti nausea medication you want.
It's important to find a pharmacy you can trust, though. There are definitely less-than-helpful pharmacy websites out there that are little more than scams.
Here's a pro tip: Select an online pharmacy from the list of approved-and-vetted options published by CIPA, the Canadian International Pharmacy Association. They rigorously check each pharmacy's credentials, safety practices, and drug authenticity to make sure that patients can feel safe. NorthWestPharmacy.com is proud to be certified by CIPA.
User's Guide: Tips for Administering Cerenia to Dogs
If you are excited to see whether Cerenia for Dogs works for your furry best friend, there are a few best practices to consider incorporating into your routine.
After all, taking medication is stressful – for animals and humans alike! These steps can help make the process seamless for everyone involved.
Always follow your vet's instructions. During your appointment and in your prescription, your vet will provide detailed instructions, such as dosage and administration guidelines, for best use. Never stray from these instructions without specifically asking your vet. They likely have extremely good reasons for everything they recommend.

Administer Cerenia in the route your dog's comfortable with.

For example, if you're using tablets, think about hiding the pill in a small treat or in a dish of food. Watch carefully to make sure they eat the pill along with the treat! (Chances are they won't even realize they're taking their medication.)

Injection administration can be a little tricker. Ask your vet to demonstrate the proper technique, if possible, so you can see exactly how to do it as gently and efficiently as possible. We'd also recommend helping your dog get comfortable, first. Administer the injection in a quiet room, with few distractions, and have a treat ready for when the procedure is done.

Finally, stay consistent. For Cerenia, the typical dosage schedule is one pill (or dose) per day, for short periods of time (2-5 days). Set yourself a recurring reminder in your phone, place the medication strategically in your home, or take any other actions needed to ensure you don't skip a dose.
Frequently Asked Questions About Cerenia for Dogs (And Cats)
Over the years, we've helped many dog owners save on Cerenia and other pet medications. Here's a selection of the questions we've helped answer.
1. Is Cerenia Safe for Long-Term Use in Dogs?
Cerenia is safe for long-term use in dogs, generally speaking. Your vet will be able to help you determine if it's a good plan for your dog, specifically. If your dog needs to take Cerenia on a longer-term basis, your vet may just want to monitor them closely.
2. Can Cerenia be Used for Motion Sickness During Travel?
Yes, Cerenia can be used for travel-related motion sickness. This is the case for both cats and dogs, as long as your vet believes it's a good idea.
3. Are There Any Drug Interactions with Cerenia?
Cerenia may interact with other medications. This means if your dog is taking Cerenia alongside another drug, such as a heart medication or an anti-anxiety drug, Cerenia may influence the way the other drug works.
This doesn't necessarily have to be a bad thing, but it is something to be aware of. When you're discussing Cerenia with your veterinarian, just make sure they know which medications your dog is on.
4. Can Cerenia Be Used for Cats?
Yes, Cerenia can be used for cats. If your cat is struggling with nausea or vomiting, see if your vet recommends Cerenia for cats.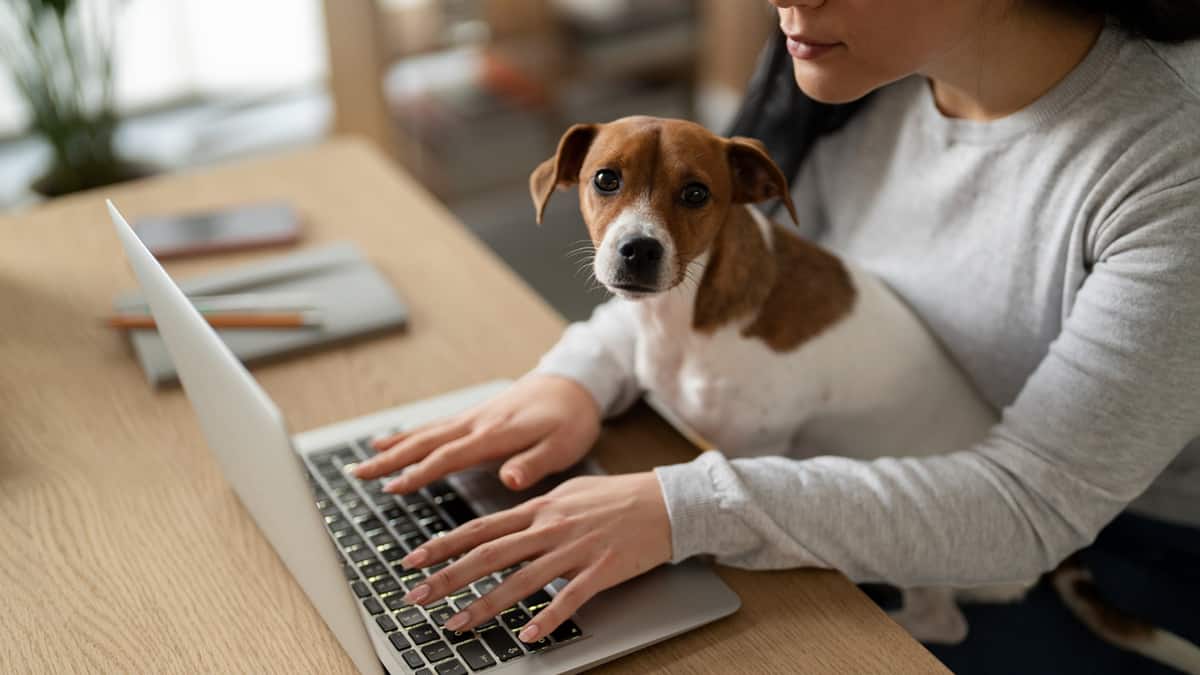 Looking For a Low-Cost Way to Buy Cerenia for Dogs?
Pet ownership can be surprisingly expensive – which can put you in a tough position.
All you want to do is make sure that your dog feels comfortable. If you're taking a long trip, or if your dog is undergoing treatment that could trigger nausea, it can be heartbreaking to watch your dog suffer. And, while there are solutions available, they can cost too much for American dog owners to use on a regular basis.
In America, medications like Cerenia for dogs may not be accessibly priced anytime soon. Buying meds through Canadian pharmacies can present a low-cost, convenient way to get the anti-nausea medications you need for less.
After your veterinarian has written you an updated prescription for Cerenia, have them send the prescription to the online Canadian pharmacy website of your choice. There, a pharmacist will review the prescription for safety and you can buy Cerenia for your dog (or your cat).
If it sounds simple, that's because it is.
Want to learn more about our online pet pharmacy before you buy? Check out our glowing customer reviews – we're proud to have a consistent 4.8/5 rating across hundreds of thousands of verified client testimonials. And if you have any questions at all, call our seven-day-a-week customer service team. They'll be happy to assist you with anything you need, or even help you place your order over the phone. Call us at 1-866-539-5330 to get started.
Anti-nausea medication can be game-changing for pets and their owners. At NorthWestPharmacy.com, we're happy to be able to connect American pet owners with practical pet medications for less! We look forward to supporting you and your pet's best health.
The information provided on the NorthWestPharmacy.com website is intended to facilitate awareness about healthcare products and medical conditions generally but it is not a substitute for professional medical attention or advice. You should always speak with a qualified healthcare practitioner before taking any prescription or non-prescription drug.