5 Prescription Eye Drops For Dry Eyes (& How to Afford Them)
speciality medications
August 17, 2022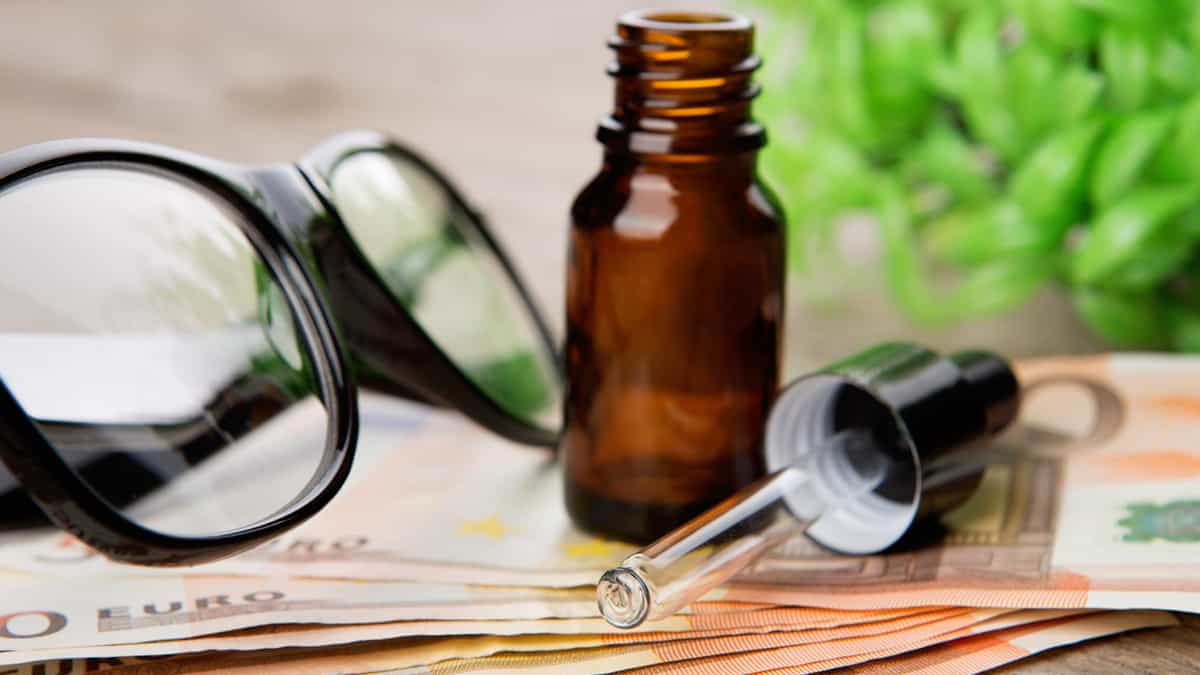 When was the last time you dealt with dry, irritated eyes?
If you experience this frustrating issue frequently, you know that prescription eye drops for dry eyes can be a godsend.
However, before you experience that sweet sense of relief, it's important to put some thought into which prescription eye drops are best for you.
A quick scroll through your options can feel bewildering. Between Restasis, Xiidra, Lotemax, and many others, there are several brands and products to consider.
But how do these eye drops work, and which is right for you?
In this guide, we'll provide the need-to-know info necessary to select the best prescription eye drops for dry eyes, dry contacts, allergies, inflammation and more – and explain how you can purchase them online at NorthWestPharmacy.com for an affordable price.
What are the Best Prescription Eye Drops for Dry Eyes?
Here are five of the most frequently ordered prescription eye drops for dry eyes.
(Don't see your meds here? Check out our growing range of prescription and non-prescription medications.)
Best Eye Drops For Staying Put in Dry Eyes: Restasis
Restasis (cyclosporine) is a type of prescription eye drop medicine that is popular mainly because of its formula.
As opposed to many overly-watery eye drops that don't actually stay on the eyes very well, Restasis has an ophthalmic emulsion formula. This is a specific mixture of liquids that have a higher viscosity (or slightly thicker consistency) than oil or water.
Because of this, Restasis has a satisfying feeling of 'staying put' in your eye.
Restasis is often prescribed to patients suffering from ocular inflammation or suppressed tear production.
The active ingredient, cyclosporine, is an immunosuppressant. It works to reduce the number of white blood cells that accumulate in and obstruct tear glands.
As a result, a person's tears can flow more freely. It's important to note, though, that it may take several weeks of Restasis use before you experience a sustained therapeutic effect.
If your doctor prescribes Restasis, they may also ask you to keep an eye on your blood pressure.
Some studies have linked long-term Restasis use to heightened blood pressure. Restasis can also cause blurred vision immediately after use, so it's a good idea to administer your Restasis when you're at home or can safely wait until the blurriness, if any, goes away.
How Much Does Restasis Cost?
In America, you can find a one-month pack of 30 single-use droppers for $380.00.
To find up to 74% savings and the convenience of online shopping, you could alternatively source your Restasis eye drops through NorthWestPharmacy.com. Here, we offer the same one-month supply of Restasis for around $98.00.
Interested in steeper savings? You can also buy a month's supply of generic cyclosporine here for about $87.00.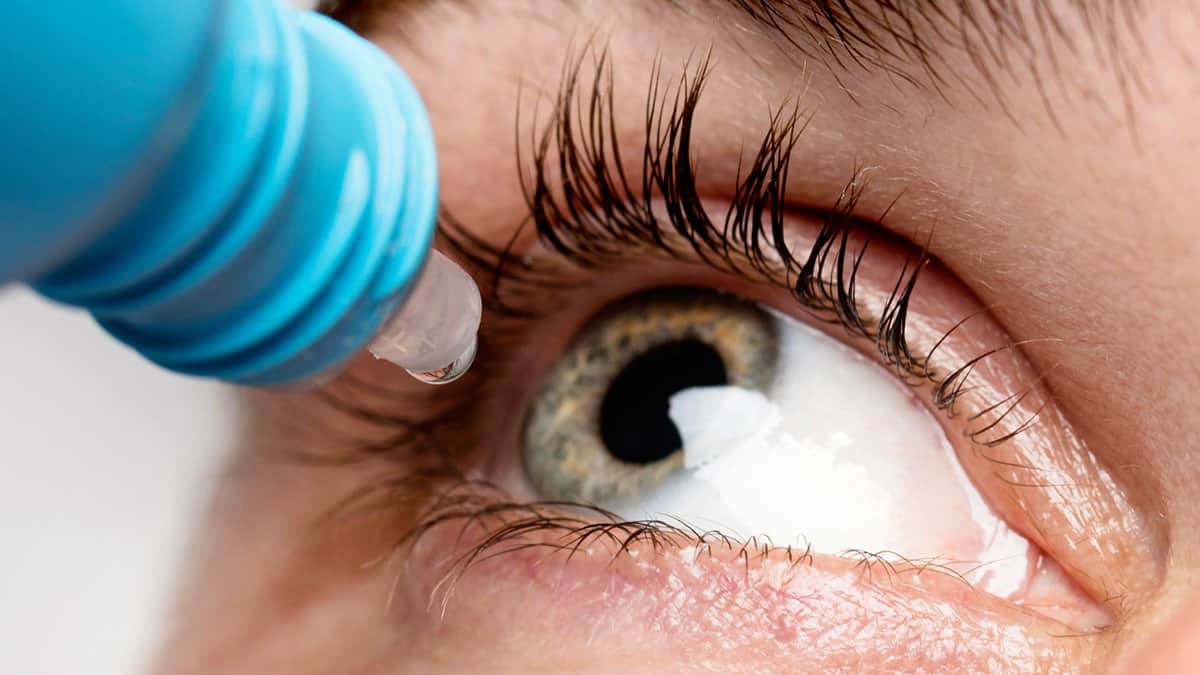 Best Eye Drops for Dry Eye Relief in Weeks: Xiidra Ophthalmic Solution
Xiidra Ophthalmic Solution (lifitegrast) is a prescription medication that targets the inflammation that often causes dry eyes.
Its active ingredient, lifitegrast, is a lymphocyte function-associated antigen-1 antagonist – a wordy definition that lumps Xiidra into a similar immuno-suppressing category as Restasis.
When your eyes are irritated and inflamed, your body may respond by activating your immune system to figure out what's going on. The lymphocytes that the immune response produces can clog your tear ducts, resulting in tears that aren't the right consistency (or not enough tears for comfort).
By counteracting that system, Xiidra can help reduce eye redness, blurry vision, stinging, irritation, or that annoying feeling that there's something in your eye that you can't easily remove.
Patients who start taking Xiidra eye drops for dry eyes on a regular (once or twice daily) basis will tend to see an improvement in about two weeks.
How Much Does Xiidra Ophthalmic Solution Cost? (+ How to Get Up to 67% Off)
A box of 60 doses of Xiidra retails in America for $877.00. This can be completely out of a comfortable price range for many Americans, particularly if their doctor recommends a twice-daily dosing schedule.
NorthWestPharmacy.com can help. Here, you can buy a 60-dose box of brand-name Xiidra for around $284.00 (up to 67% savings).
Best Eye Drops for Dry Eyes During Allergy Season: Lotemax Eye Drops
Lotemax Eye Drops (loteprednol) contain a corticosteroid, a substance that can help with eye itching, redness, swelling, and general inflammation.
While corticosteroids can be extremely effective for treating eye dryness and discomfort, they're not generally recommended for long-term use.
Lotemax in each of its forms can affect the delicate pressure balance of your eyes when used on a regular basis.
Lotemax's anti-inflammatory action is suppressive in nature. When your body recognizes an irritation or injury, it will flood the area with prostaglandins, or specific healing chemicals.
These chemicals jumpstart recovery, but can also cause itchiness, swelling, and redness. Lotemax reduces the number of prostaglandins that flood in, which, in turn, reduces inflammatory symptoms.
Lotemax Eye Drops can be helpful for people who have outsized inflammatory responses during allergy season.
Depending on your specific situation, your doctor may recommend taking Lotemax between one and four times per day.
Lotemax is available in a few different forms, and we'll list each of them along with their costs, below.
How Much Do Lotemax Eye Drops Cost? (+ How to Save Up to 85%)
A 5mL bottle of Lotemax Eye Drops will cost about $345.00 in American pharmacies. If you're using it four times per day, that amount won't last very long.
For lower costs (and up to 85% savings!), consider buying your brand-name Lotemax Eye Drops at NorthWestPharmacy.com, instead.
Here, you'll pay around $52.00 for that 5mL bottle. We also sell a 5mL bottle of generic loteprednol for about $39.00.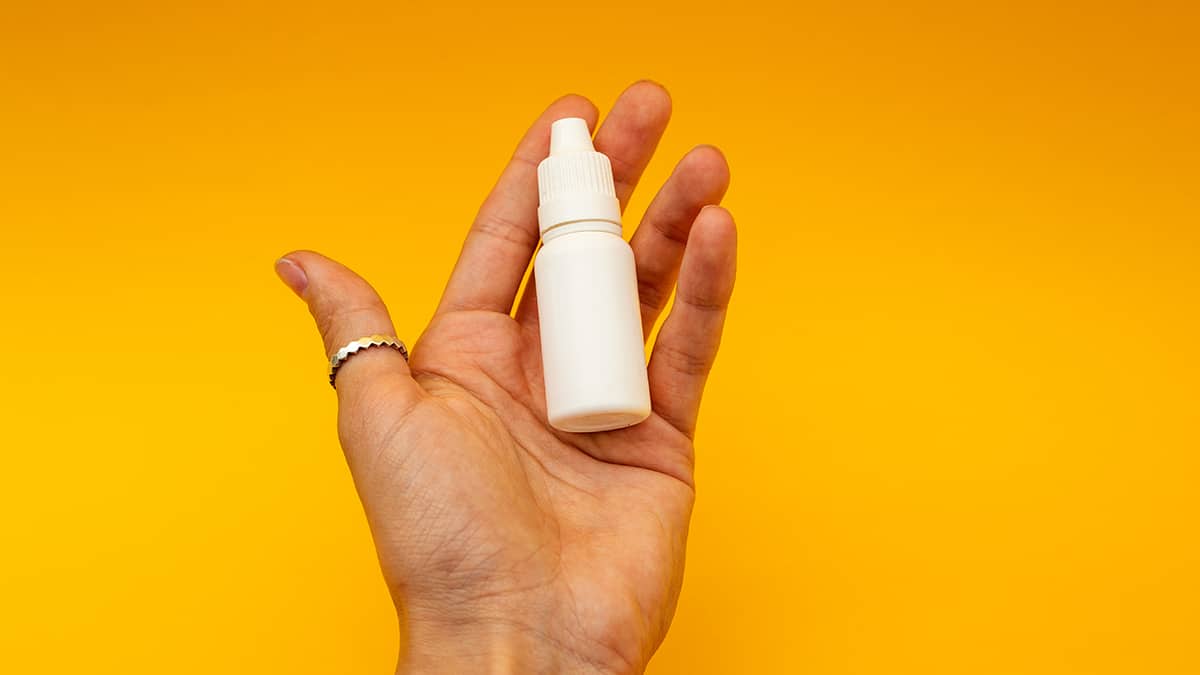 Best Eye Drops For Extended Dry Eye Relief: Lotemax Ophthalmic Gel
Lotemax Ophthalmic Gel (loteprednol etabonate) is another form of Lotemax, just one with a slightly different active ingredient.
The result? A small change in the viscosity of the eye drops–with a potentially game-changing effect.
With more of a gel-like consistency, the gel form of Lotemax coats dry eyes more effectively.
The gel stays on the surface of the eye longer than more watery eye drops. This can extend the relief that Lotemax is able to offer.
However, it also results in its own list of side effects. For example, you may want to think twice about wearing contacts while you're using Lotemax Ophthalmic Gel. The gel might damage your contacts, and the contacts themselves may affect the distribution of the product. How Much Does Lotemax Ophthalmic Gel Cost? (+ How to Get Up to 80% Off)
In America, you can expect to pay $290.00 for a 5-gram tube of Lotemax Ophthalmic Gel.
Here, we offer up to 80% savings on the brand-name medication.
Through NorthWestPharmacy.com, you can buy a 5-gram tube of Lotemax Ophthalmic Gel for approximately $57.00.
Best High-Absorbing Eye Drops for Dry Eyes: Lotemax Ophthalmic Ointment
Lotemax Ophthalmic Ointment (loteprednol etabonate) is the version of Lotemax with the most viscous formula (i.e. with the thickest consistency).
The ointment, as opposed to the gel or the eye drops, may allow for the most effective absorption of the active ingredient.
However, it's not necessarily convenient for daily use. The ointment is a much less subtle treatment than the invisible eye drops, and it takes a while to absorb into your skin. Many doctors recommend the use of Lotemax Ophthalmic Ointment for surgery after-care treatment for this reason.
After you apply your Lotemax Ophthalmic Ointment, you need to avoid driving or performing tasks that require clear vision.
It's also a good idea to take simple, commonsense precautions (such as washing your hands thoroughly before touching your face) to avoid infection while taking any Lotemax product.
As the active ingredient specifically lowers your immune system to allow your eyes a chance to heal, you may be at a slightly increased risk of further infection.
Use of Lotemax Ophthalmic Ointment may be accompanied by some side effects, such as increased sensitivity to light and headaches. How Much Does Lotemax Ophthalmic Ointment Cost? (+ How to Save Up to 85%)
In America, a 3.5 gram supply of Lotemax Ophthalmic Ointment will cost $380.00.
Alternatively, at NorthWestPharmacy.com, you can buy the same amount of Lotemax Ophthalmic Ointment for around $57.00 (up to 85% savings).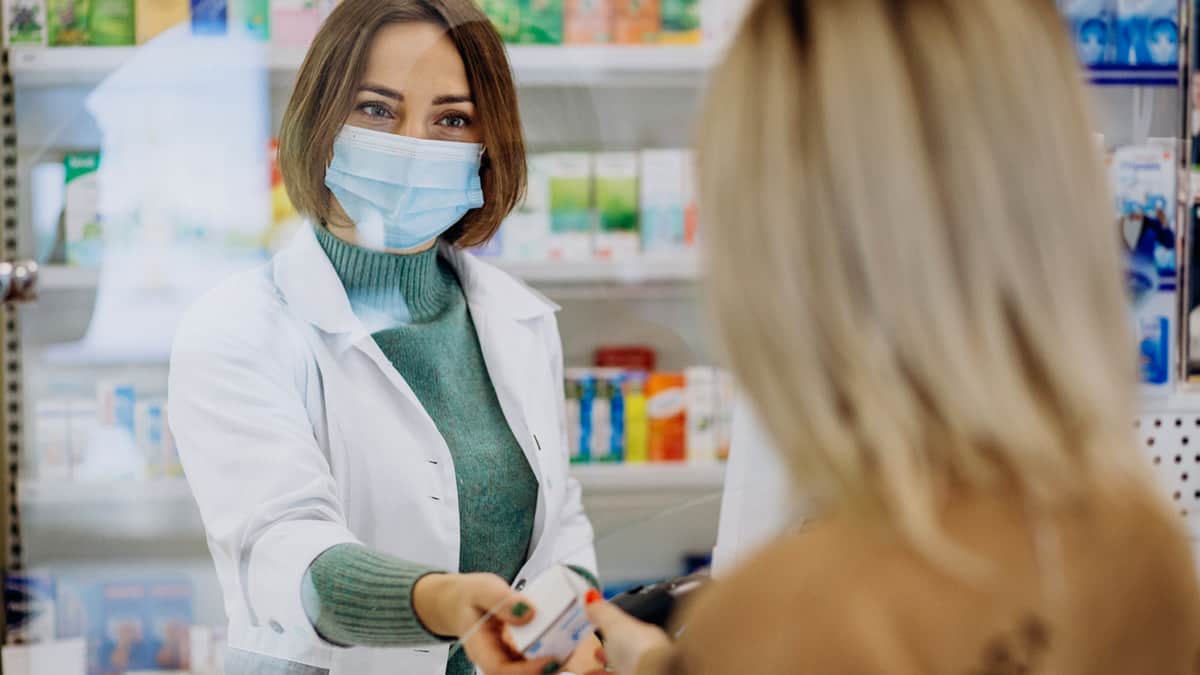 Finding Affordable Prescription Eye Drops for Dry Eyes: The Economic Impact of Eye Irritation
Dry eyes can seem inconsequential. Many think that dry eyes are more of an innocuous irritation than an important issue.
This is false. Tens of millions of people around the world are affected by dry eyes, whether on an acute or chronic basis.
This is enough for dry eyes to be considered an international health concern.
In the United States alone, the average cost of managing dry-eye-related disorders is over $11,000.00 per patient. National spending to manage dry eyes tops out at $55 billion annually.
As the American population ages, these costs are expected to grow.
Those estimated costs don't even begin to touch the significant societal impact of dry, itchy eyes.
When American workers suffer from dry eyes and reduced vision, they tend to exhibit reduced productivity at work. (It's difficult to perform efficiently when you're experiencing discomfort or having trouble seeing properly.)
People with dry eyes are more likely to experience problems with computer use, reading, and even driving.
A lack of access to prescription eye drops for dry eyes can cause a range of adverse events from lowered productivity to safety issues, including traffic accidents.
It's in everyone's best interest for patients to have reliable ways to purchase their prescription eye drops for dry eyes. We're excited to be able to provide reliable, affordable access to the prescription medications that patients need.
Ready to Buy Prescription Eye Drops? Get Them Online For The Lowest Price
Whether your doctor recommends using eye drops for a short time or believes you may need to use them on a regular basis, it's important that you follow your doctor's orders. Doing so can greatly increase your quality of life and help you avoid further damage to your vision.
Of course, the best prescription eye drops for dry eyes are only truly helpful if you can find and afford them easily.
With prices for prescription drugs continually on the rise, can Americans rely on eye medication to support their health and happiness?
NorthWestPharmacy.com sources medication from a wide range of international markets. As a result, we're able to connect you with your needed brand-name medications for staggeringly low prices.
If your internal alarm systems are blaring right now, we get it. You may feel leery of trusting an online pharmacy with your health, particularly when we mention the low costs we're able to offer.
Our team invests in your peace of mind by:
We also offer several easy, private ways to submit your order for prescription eye drops for dry eyes. You can even sign up for reminders when it's time to refill your prescription!
Our focus on a stellar customer experience has resulted in over 400,000 independent reviews and an overall 4.8/5 star rating. Check out what our customers have had to say about our commitment to excellent service!
When it's time to save money on prescription eye drops for your dry eyes, call our team at 1-866-539-5330 to place an order or complete the process online. We can't wait to help you find dry eye relief at an affordable price.
The information provided on the NorthWestPharmacy.com website is intended to facilitate awareness about healthcare products and medical conditions generally but it is not a substitute for professional medical attention or advice. You should always speak with a qualified healthcare practitioner before taking any prescription or non-prescription drug.