How to Save Money on 6 Common Postpartum Depression Drugs
women's health
June 29, 2022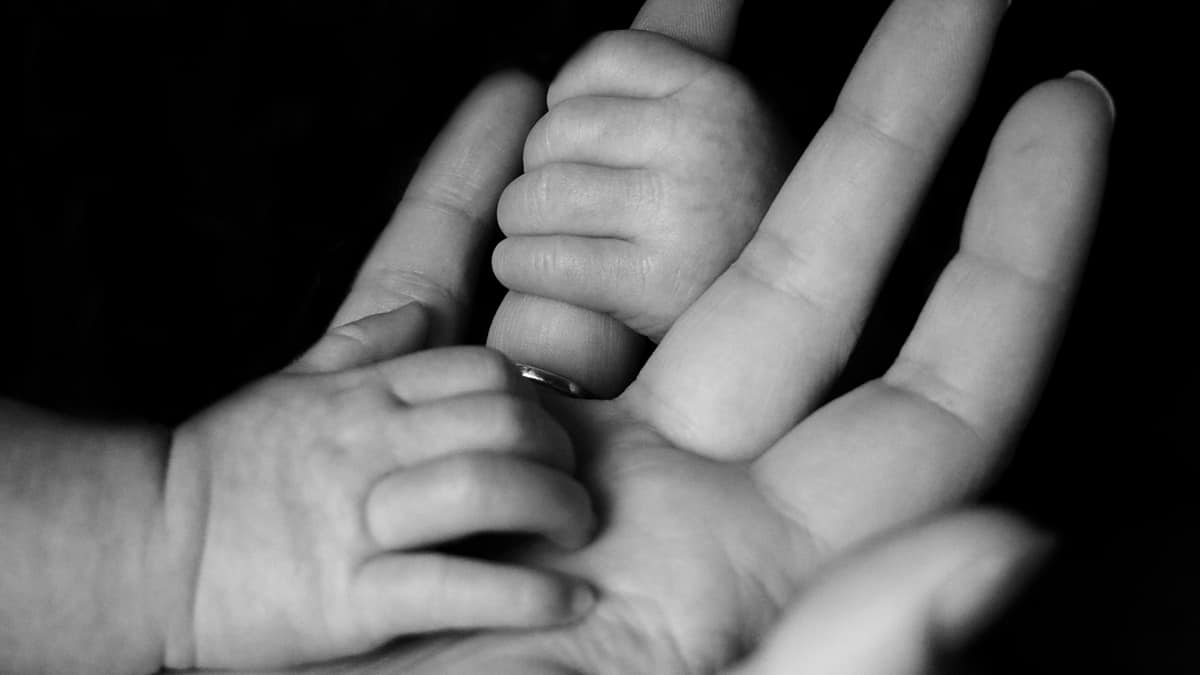 In the not-too-distant past, women with postpartum depression were left to heal largely on their own.
Medication for postpartum depression (such as Prozac) was, in most cases, unlinked to postpartum care or simply unavailable.
Postpartum depression self-care was something society didn't see an incredible need for. Now, fortunately, that's changing.
Women with postpartum depression are seeking the care they need to return to their full mental health and happiness after birth. This focus on postpartum depression treatment is doing wonders for them, their families, and society in general.
A large part of that benefit is due to the efficacy of postpartum depression medication – but these life-changing (and sometimes life-saving) drugs can come at a steep financial price.
The Increasing Need for Affordable Medication for Postpartum Depression
Nationwide, one in seven pregnant and postpartum women experience postpartum depression or anxiety. Women with lower income are disproportionately affected. In some states with stricter Medicare coverage, women suffering from postpartum anxiety or depression are cut off from their access to lower-cost treatment just two months after birth.
Because of this, women risk the dangers of recurring symptoms or even postpartum depression medication nonadherence.
Moving forward, it doesn't seem that this problem is getting any better.
Far from it: over the past few years, rates of postpartum depression among mothers in the United States nearly tripled.
The Importance of Seeking Timely Medication for Postpartum Depression
Soaking up the first few days of your child's life is a life-changing experience.
It can also be incredibly anxiety-inducing.
Not only are you wrestling with your new identity as a mother, recovering from the events of childbirth, and getting used to the daily to-dos associated with keeping a baby alive – your hormones are all over the place.
And you're doing all of this while sleep-deprived.
Postpartum depression is often hard to come to terms with. It's not necessarily something that a woman struggling after giving birth will easily recognize. Depression may even cause women to believe that their struggles are due to their own actions.
Postpartum depression is not your fault. However, it can sneak up on you.
Initial symptoms of postpartum depression can range from a loss of interest in activities to hopelessness and extreme sadness. Later on, those symptoms can increase to more harmful impulses and compulsions. Before your symptoms escalate, it's important to reach out for help.
It's also important that women are able to afford postpartum depression treatment after they realize they may need it.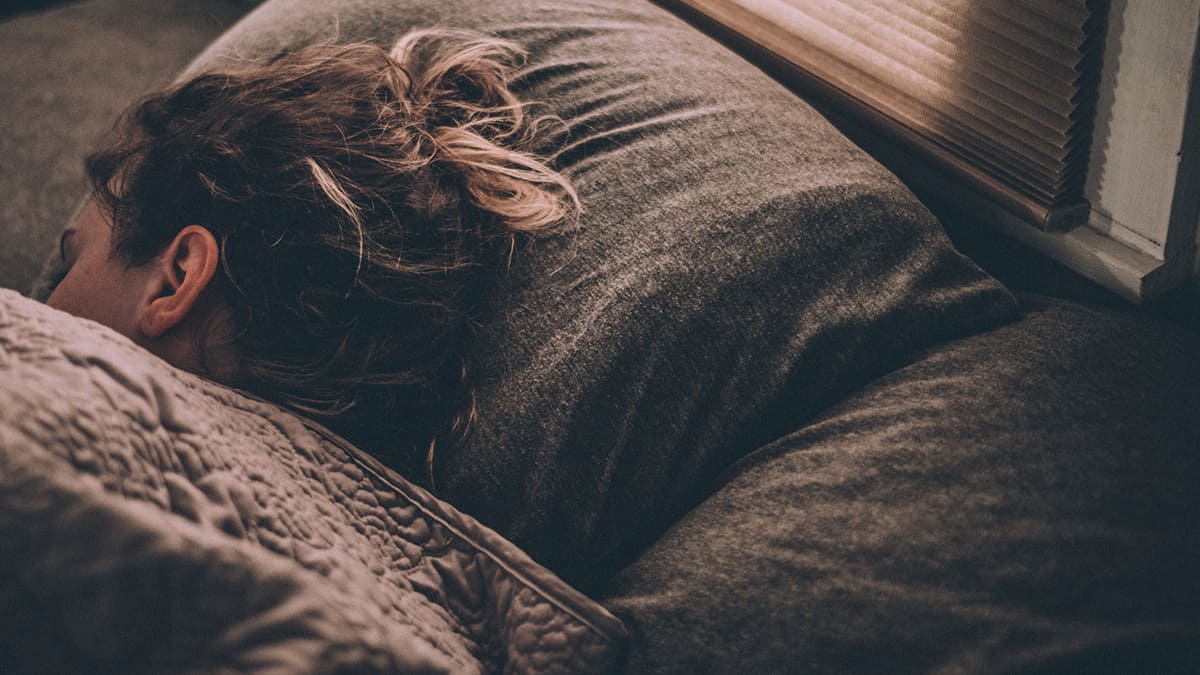 How Much Does Medication for Postpartum Depression Cost?
If you or a loved one is navigating "fourth-trimester" care, you may be wondering:
What are common types of postpartum depression medication?
Aside from targeted hormone therapies, there are two specific classes of medication often prescribed for women with postpartum mood disorders. These include:
SSRIs, or selective serotonin reuptake inhibitors. Serotonin is a neurotransmitter – a chemical messenger in the brain – that is associated with a healthier, happier mental state. Typically, serotonin is only active in the brain for a very short amount of time. After that, it's reabsorbed or recycled. (Or, put another way: It goes through a 'reuptake' process). Serotonin reuptake inhibitors stall reabsorption, lengthening the amount of time this happy-making chemical is present in your brain.
SSNRIs, or selective serotonin and noradrenaline reuptake inhibitors. SSNRIs have exactly the same function as SSRIs, they just work to increase your brain's levels of noradrenaline, another mental health neurotransmitter, as well as serotonin.
Now, let's talk about the six most popular medications for postpartum depression we sell at NorthWestPharmacy.com.
How to Save on Prozac Medication – up to 83%
Prozac (fluoxetine) is a very popular SSRI that can help your brain free up chemicals capable of producing a better mood. By ensuring that your brain retains happy-making chemicals longer, you're better able to battle symptoms of depression.
Prozac is prescribed for a wide range of mood disorders, from Seasonal Affective Disorder (or SAD) to major depression. While Prozac does not provide a permanent cure for these conditions, Prozac can reduce the symptoms so the heavy weight of depression is a little easier to bear.
Sometimes, Prozac is prescribed in concert with other mental health medications to treat conditions such as bipolar disorder.
Perhaps because Prozac is such a popular antidepressant, it tends to retail for a very high price. In America, you can find 30 10mg capsules of Prozac for $567.00, or $18.90 per capsule.
You could alternatively purchase brand-name Prozac at NorthWestPharmacy.com. Here, we sell 10mg Prozac in a pack of 100 capsules for about $310.00, or $3.10 per capsule. If you're able to tolerate generic fluoxetine, you can pick that up here as well for around $0.49 per capsule – a savings of 83%!
Effexor XR Costs & Savings – up to 91%!
Effexor XR (venlafaxine XR) belongs to the class of SSNRIs, or antidepressants that help balance a patient's levels of serotonin and noradrenaline.
If a patient has been experiencing guilt, sadness, a loss of interest in their usual go-to activities, a loss of energy, or other symptoms of anxiety or depression, an SSNRI such as Effexor XR may provide relief.
The 'XR' in this medication's name refers to its extended-release formulation. Instead of releasing a full dose of the active ingredient into your bloodstream all at once, Effexor XR's formulation produces a steady trickle of medication over a longer period of time.
This means that this prescription medication for postpartum depression may help reduce any adverse side effects and produce more sustained relief.
Effexor XR retails for $16.60 per capsule. Typically, in America, you'll find that a month's supply of this antidepressant costs just under $500.00 for a pack of thirty capsules.
Here, at NorthWestPharmacy.com, we sell brand-name Effexor XR for about $1.35 per capsule, and we sell it in a twelve-week pack – reducing the number of times you have to worry about refills (and getting you 91% savings!).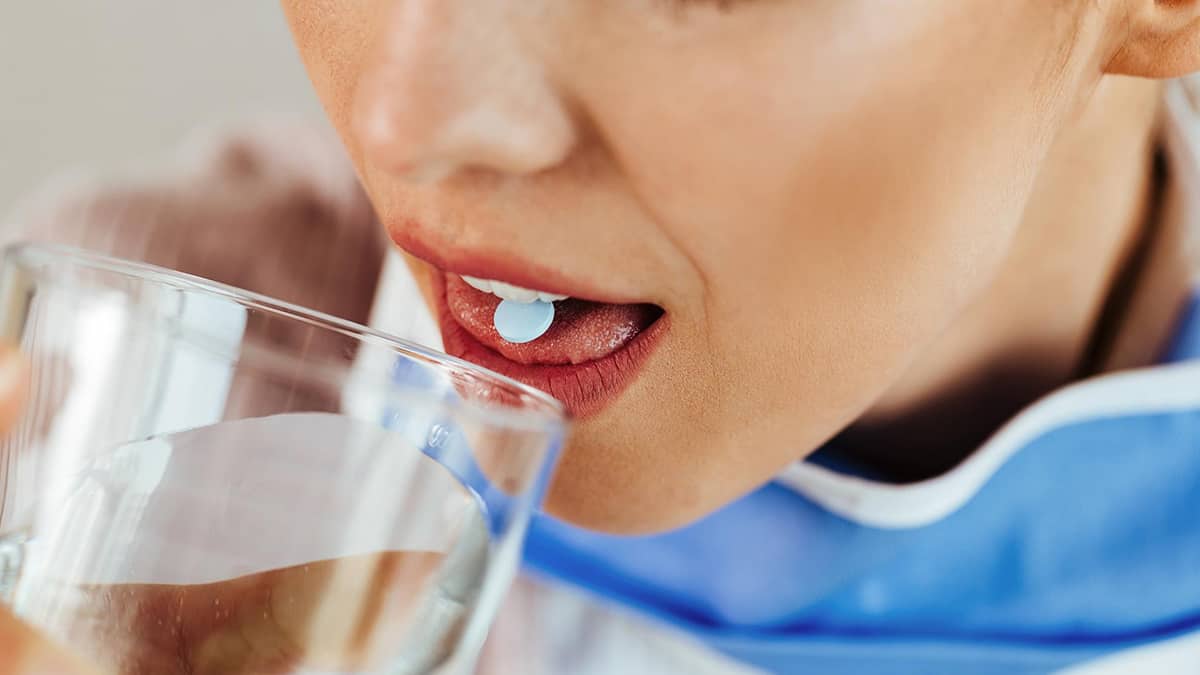 Saving Money on Zoloft Prices – up to 89%!
Zoloft (sertraline) is a type of SSRI that is often prescribed to patients suffering from major depressive disorder or related symptoms. These may include a loss of self-esteem, a persistently low mood, and reduced interest in activities that a patient once found enjoyable.
Major depressive disorder can also include more time spent away from friends, colleagues, and family, a change in appetite, changed sleeping patterns, and low energy levels.
If this sounds familiar, particularly in the context of postpartum depression or anxiety, you're not alone. Your symptoms do not have to escalate in order for you to seek out effective postpartum depression medication.
Importantly, you may be able to use SSRIs such as Zoloft to experience relief, even from symptoms that you may be tempted to downplay or ignore.
Zoloft, like Prozac, slows how quickly a patient's brain re-absorbs serotonin. This allows serotonin more time in the brain, which can help improve and stabilize a patient's mood. Zoloft can also be prescribed to patients with panic and anxiety disorders, obsessive-compulsive disorder, and premenstrual dysphoric disorder. Zoloft is generally taken once per day.
United States pharmacies will usually sell Zoloft in a pack of 30 capsules for $429.00, or about $14.30 per capsule.
Interested in saving 89%? Buy your Zoloft here in a three-month, 90-capsule pack for about $134.00, or just $1.48 per capsule. We also sell generic sertraline in a pack of 150 capsules for around $47.00, or $0.31 per.
How to Save Money on Celexa – up to 84%!
Celexa (citalopram) is another type of SSRI. It differs from other serotonin-affecting medications in that Celexa is not typically used in children.
Celexa also offers potentially lower dosages, making it an option to consider if you're interested in similar benefits as other SSRIs without as high of a dose of the active ingredient.
Celexa is most commonly prescribed to patients with major depression. Women struggling with postpartum depression or anxiety may be able to use this medication to stabilize their moods, better work through dark thoughts and feelings of sadness, and start feeling better equipped to enjoy previously beloved hobbies and activities.
In America, 30 capsules of Celexa retail for $345.00, or $11.50 per capsule. At NorthWestPharmacy.com, we're able to sell Celexa in a pack of 28, or a four-week supply, for about $51.00 – or $1.82 per capsule (84% savings).
How to Save on Paxil CR Costs – up to 62%!
Paxil CR (paroxetine controlled-release) is an SSRI that comes in a controlled-release formula. This means that instead of flooding your system with the full dosage of the active ingredient all at once, Paxil CR will release the medication in a slow stream over the course of several hours.
Paxil's active ingredient itself, paroxetine, can help patients overcome the effects of obsessive-compulsive disorder. Immediately after giving birth, many women experience postpartum anxiety that can have similar effects.
If you are struggling with impulses, compulsions, or intrusive thoughts, you may feel overwhelmed. You may feel like you need to perform certain tasks or actions in order for everything to feel okay. (The specific compulsions vary from person to person, but examples may include hand-washing, counting, and rearranging items repeatedly.)
While there is a moment of relief after a person with this type of disorder completes their task, it may provide more lasting relief to stabilize your mood and avoid intrusive thoughts or compulsions in the first place. Paxil CR may be able to provide this sense of peace.
Paxil CR retails in American pharmacies for $9.20 per capsule or $276.00 for a pack of 30 capsules (a one-month supply).
Alternatively, at NorthWestPharmacy.com, you can purchase the same one-month supply of Paxil CR for around $103.00, or $3.43 per pill (and 62% savings).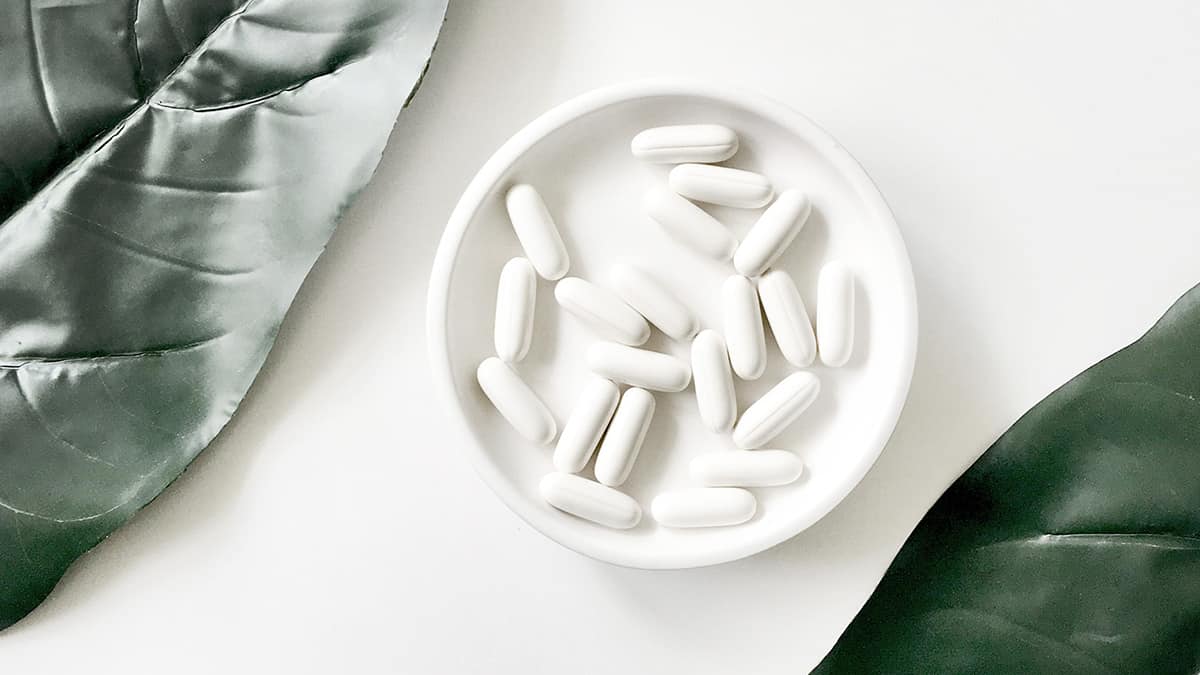 Saving Money on the Cost of Paxil – up to 65%!
Paxil (paroxetine) is, like Paxil CR, a postpartum depression medication that is often prescribed for both clinical depression and obsessive-compulsive disorder. As an SSRI, Paxil helps your brain hold onto its levels of serotonin longer, which may help you enjoy more lasting, positive moods.
Paxil is a tablet that is taken daily, as directed by your doctor. Your doctor may ask you to monitor your own behaviors as you begin your treatment to help narrow in on a dose that's most helpful for you.
Patients in America can purchase their Paxil for $10.40 per capsule, or $312.00 for a pack of 30 capsules (a one-month supply).
If you're searching for 65% savings, you can find lower prices on prescription postpartum depression medications at NorthWestPharmacy.com. Here, we sell a one-month supply of Paxil for approximately $109.00, or $3.63 per capsule.
Need Help with Affordable Postpartum Depression Medication? We're Here to Help!
We understand that struggling with mental health after giving birth can be all-consuming, lonely, and painful. It's important to us that you are empowered to take care of yourself and your family during this difficult time.
NorthWestPharmacy.com is ready to help you with affordable costs for postpartum depression treatment, simple ordering processes, and timely customer support when you need it.
Whether you have insurance or you're paying retail, you'll find lower prescription medication costs at NorthWestPharmacy.com – along with the following:
A pharmacist on hand to answer your questions about your prescription
Friendly, knowledgeable service representatives who are ready to do everything from helping you locate your medication to assisting with a phone order
Consistent adherence to stringent safety standards (including updated Internet security measures), such as those set forth by the Canadian International Pharmacy Association (CIPA) and the International Pharmacy Association of British Columbia (IPABC).
Perks of purchasing prescription medications online, such as refill reminders and medication guides to help you learn about side effects, medication interactions, and more!
If you need a receipt to work towards reimbursement through your insurance, we'll get you one. If you're interested in complete privacy as you order online, that's precisely what you'll experience at NorthWestPharmacy.com.
We prioritize customer safety and satisfaction above everything else. Our relentless dedication to this goal has resulted in 400,000+ verified customer reviews – and an average rating of 4.8/5 stars.
Interested in learning more? We're ready to assist. Call 1-866-539-5330 to learn more about what we can offer you, or order your postpartum depression medication online.
NorthWestPharmacy.com is here to support your healthy postpartum journey!
The information provided on the NorthWestPharmacy.com website is intended to facilitate awareness about healthcare products and medical conditions generally but it is not a substitute for professional medical attention or advice. You should always speak with a qualified healthcare practitioner before taking any prescription or non-prescription drug.