Viagra for Women: Why is Addyi So Expensive?
women's health
March 22, 2021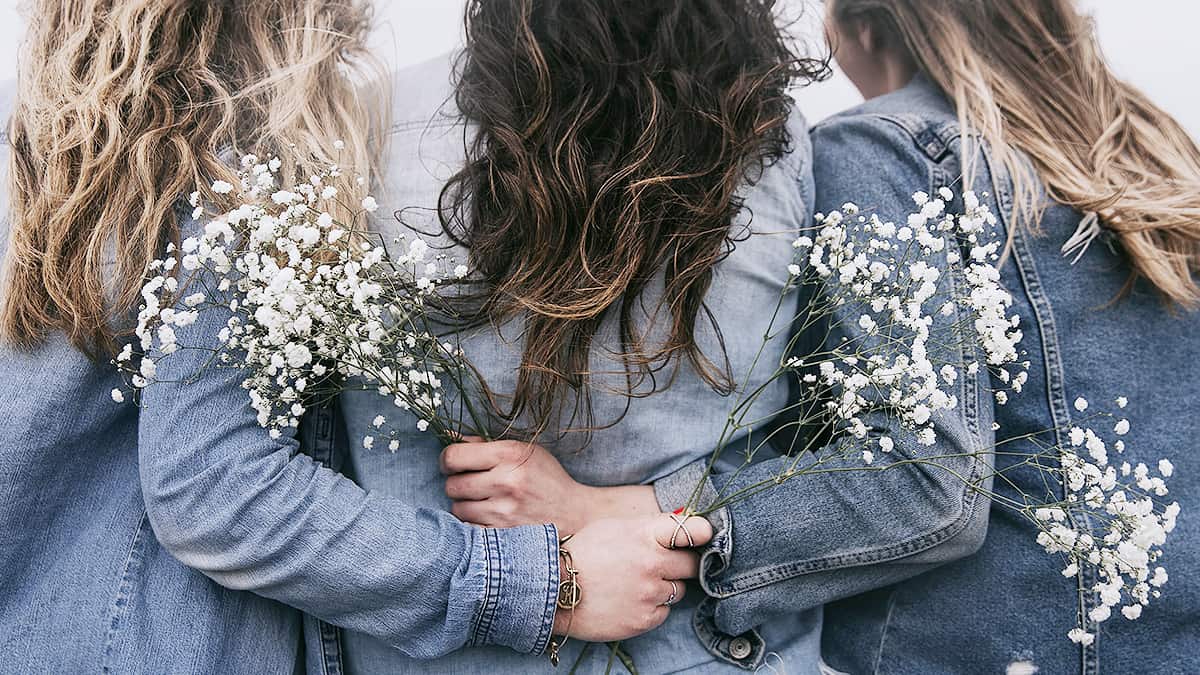 Viagra may be one of the most well-known medications ever made. It's essentially a household name. It's rare that you'll find someone over the age of 18 (or maybe even younger) that doesn't know what this drug does. Those "little blue pills" have been in use for decades now — resulting of course, from an accidental side effect as the drug was being tested for treatment of high blood pressure and angina.
As the years passed by, the question as to a similar solution for women became more prevalent. Why isn't there Viagra for women? Would it even be possible to create such a drug?
Well, there's good news and bad news on that front.
The good news is that there is a female Viagra now — it's called Addyi. But the bad news is that it's pretty expensive.
Here's what you need to know about the "little pink pill," why it's so expensive, and what you can do to get it at a lower cost.
What is Addyi?
Addyi (flibanserin) is a multifunctional serotonin agonist and antagonist (MSAA) designed to improve sexual arousal and function in premenopausal women who are suffering from reduced sexual desire and interest. This is common among aging women because their hormones shift.
While Addyi is often touted as viagra for women, it's important to understand that the two drugs are not the same thing, nor do they work in the same way.
Viagra (sildenafil citrate) is a phosphodiesterase type 5 (PDE5) inhibitor, which works by increasing blood flow to the penis, which helps a person maintain an erection. All of this blood flow causes nitric oxide to release in the body, stimulating something called cyclic guanosine monophosphate (cGMP), which controls the size of blood vessels in the body. How Viagra manages to obtain and maintain erections is by preventing the natural destruction of cGMP.
Because of the acute nature of the active ingredient, it must be taken about an hour prior to sexual activity. It does not cause arousal, but needs arousal in order to work, as nitric oxide is an essential component to getting and maintaining an erection.
It's probably obvious, but Addyi works in a completely different way than Viagra. First of all, since Addyi is approved for use in women, which probably means that an erection isn't a factor.
Second, the purpose of the medication is completely different — Addyi doens't exist in order to make sex possible, it's to make sex desirable. Addyi isn't working to increase blood flow. It's literally changing the hormone balance in the brain to make women struggling with sexual desire be more interested in having sex.
It's important to note that Addyi is only approved for use in premenopausal women who have been diagnosed with hypoactive sexual desire disorder (HSDD), which is differentiated from a general low sex drive by a number of factors. In order for a doctor to conclude a diagnosis of HSDD, the following criteria must be met:
Low sexual desire that has led to significant amounts of distress and/or problems in a relationship
Is not due to an existing psychiatric or medical condition
Is not the result of problems in a relationship
Cannot be attributed to side effects of prescription medication or any other type of drug (legal or not)
This probably also goes without saying, but the person must also want this problem to be solved. Women should not be pressured to take Addyi in order to fix problems in their relationship.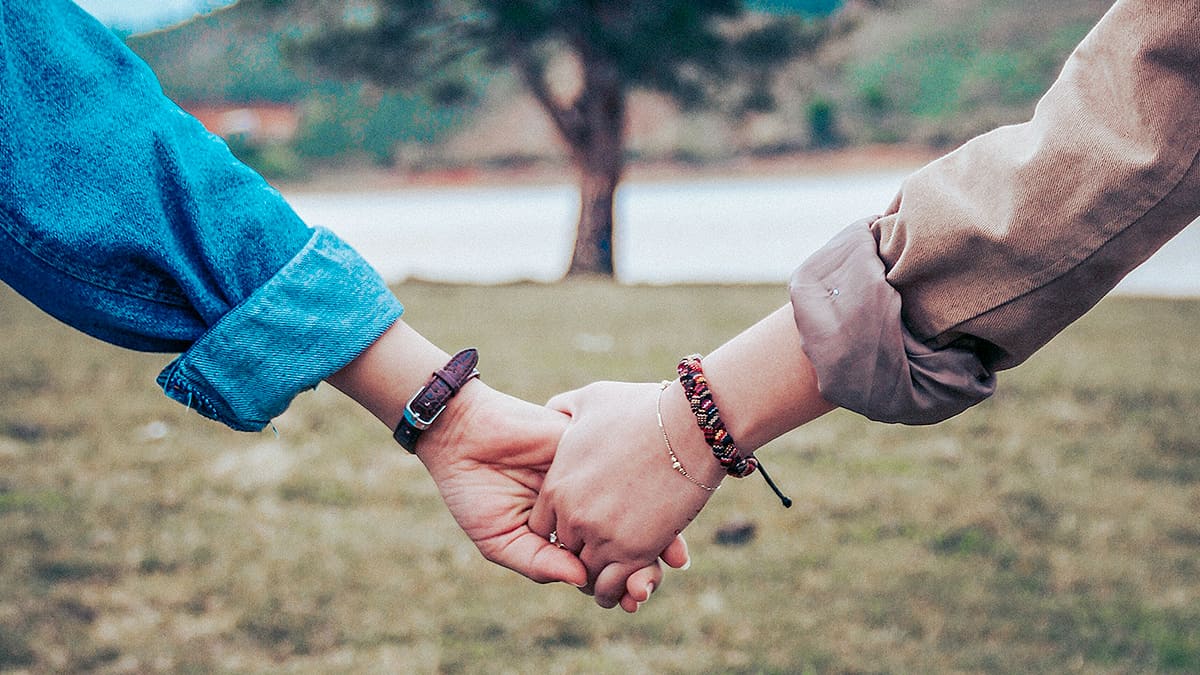 How Does Addyi Work?
Addyi works by enhancing neurotransmitters that support feelings such as sexual desire and arousal. Specifically, Addyi binds itself to serotonin receptors, which stimulates the parts of the brain that are responsible for arousal.
Because Addyi is literally working with your brain chemistry, consistency is key. While Viagra is taken just before planned sexual activity, Addyi is meant to be taken daily in order to build up the neurotransmitters that play a role in sexual arousal — dopamine, norepinephrine, and serotonin. Even if you aren't planning or hoping to have a sexual encounter on a given day, you should still take your pill as recommended by your physician.
Much like Viagra, Addyi cannot improve sexual performance. This drug is intended to improve your sex drive.
Alcohol Use Warning
In 2019, the Food and Drug Administration (FDA) issued a warning regarding alcohol use and Addyi. This update came as a result of more data collection since more women were taking the medication. Initially, a "boxed warning" was required (the strongest warning required by the FDA), saying that alcohol should be avoided for women taking Addyi.
After additional research and data collection, the FDA modified their requirements to be a bit more specific, saying that "the boxed warning, contraindication, warnings and precautions, and adverse reactions sections of labeling are being updated to reflect that women should discontinue drinking alcohol at least two hours before taking Addyi at bedtime or to skip the Addyi dose that evening. Women should not consume alcohol at least until the morning after taking Addyi at bedtime."
Always consult with your doctor if you have questions about contraindications with regards to your medication.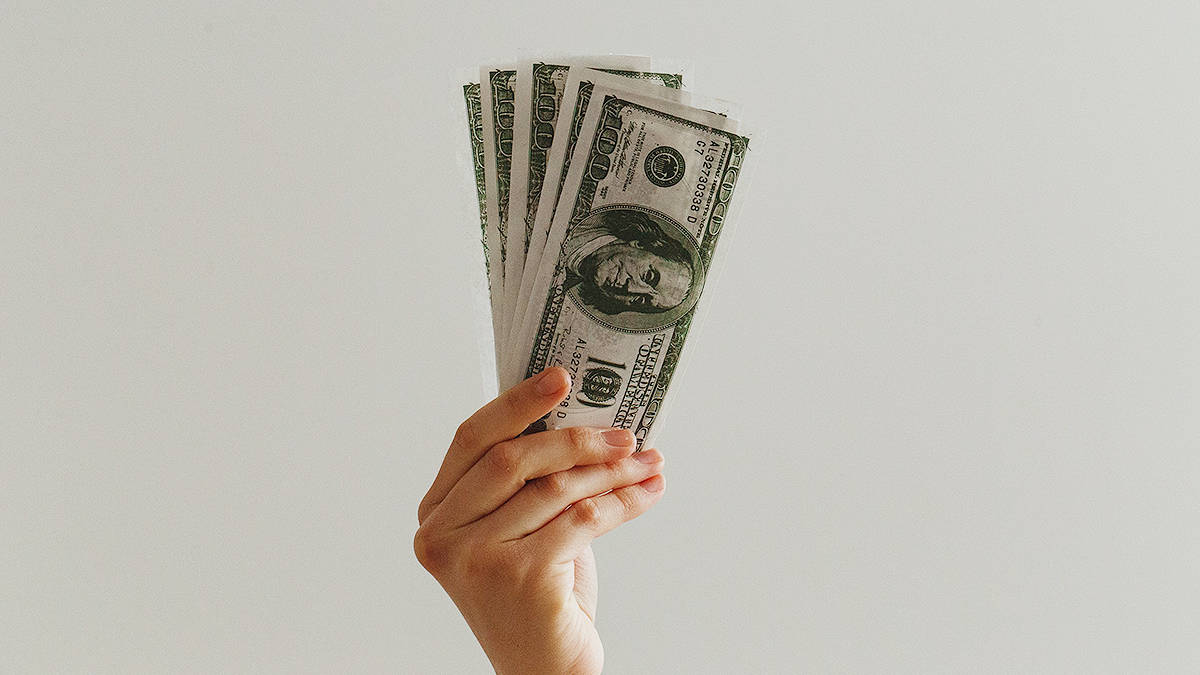 How Much Does Addyi Cost?
The cash price for Addyi in the United States can vary, but most commonly, it's between $500.00 and $600.00 for a 30-day supply of 100 mg pills. Without coupons, the price is higher on the spectrum, but if you're able to find manufacturer rebates or coupons online, the price can be brought lower on the scale.
At NorthWestPharmacy.com, we sell Addyi for a fraction of the cost for the same 30-day supply of 100 mg pills — about $335.00. While that's still a significant sum of money, it's about $11.00 per pill, as opposed to $16.00 or $20.00.
One of a Kind
The simple laws of economics predict that a medication with few (if any) alternatives will be expensive. It's a matter of supply and demand — there aren't many options, which means supply is low and if demand is high, the price will be high. People want it, and will pay whatever amount is asked of them.
Of course, the ethical implications of applying this philosophy to healthcare and the medication necessary to keep people healthy and happy is a separate issue. But the fact remains that the American healthcare system follows a free market system and is largely unregulated, particularly in its pricing structures.
To that end, the high cost of Addyi can be attributed (at least in part) due to the fact that there aren't really any alternatives. Addyi is the only drug of its kind.
Another Alternative
One new drug has been approved in the United States, but is not widely available yet for a number of reasons. In 2019, the FDA approved a drug called Vyleesi (bremelanotide) that is more like Viagra in that it's taken about an hour prior to sexual activity. Unlike Viagra, it's injected into the thigh or abdomen via prefilled autoinjector (like an EpiPen).
Vyleesi is a very different drug than Addyi and is also far more expensive. In the U.S., the cash price is about $4,500.00 for six autoinjectors, which works out to be about $750.00 per dose — and each dose is only useful for a few hours. If it doesn't work very well, or if the sexual activity doesn't go according to plan, the medication goes to waste.
Because Vyleesi is so much more cost-prohibitive than Addyi (and more complicated to administer — not everyone is comfortable with injecting themselves with medication), it's not nearly as popular.
Patent Period
One of the reasons that Viagra is so much more affordable nowadays is because there is a generic version readily available. Another reason is that there are enough competitors in the market to drive the price down. Some drugs use the same active ingredient and work similarly (such as Levitra), while others use a different active ingredient, and work differently (such as Cialis). Regardless, there are options available to people looking for help in this area, and this is because Viagra has been on the market for quite some time.
U.S. patent law allows for a rather lengthy exclusivity period during which drug manufacturers are essentially given a monopoly. This time period is designed to allow for the company to recuperate the costs associated with research and development of the drug and typically lasts about 20 years, but can be extended by making changes to the formula or the delivery medium.
Because Addyi was approved in 2015, there is quite some time before something else will be able to come to market to compete with it. That's not to say it's impossible to develop a viable competitor — a different drug company (or the same one, Boehringer Ingelheim) would need to find a different active ingredient that could effectively increase sexual desire for premenopausal women (i.e. Cialis and Viagra).
Chances are, someone will develop something sooner or later. If not during the patent period, then a generic will be developed quickly enough after it's over. Men have had options for years to remedy their sexual function problems, but this is new for women. As more women use the medication and find that it works, or improves their quality of life and relationships, word will spread.
While the principles of economics are often criticized with regards to healthcare and medications, they can also be helpful in finding new and creative ways to solve problems. Alcohol use is contraindicated when the patient is taking Addyi, but perhaps a different medication would find a way around that issue. Perhaps someone else will be able to find a way to increase sex drive in women that are suffering before they're considered premenopausal.
Time will tell, but if the demand is there, it's likely to happen.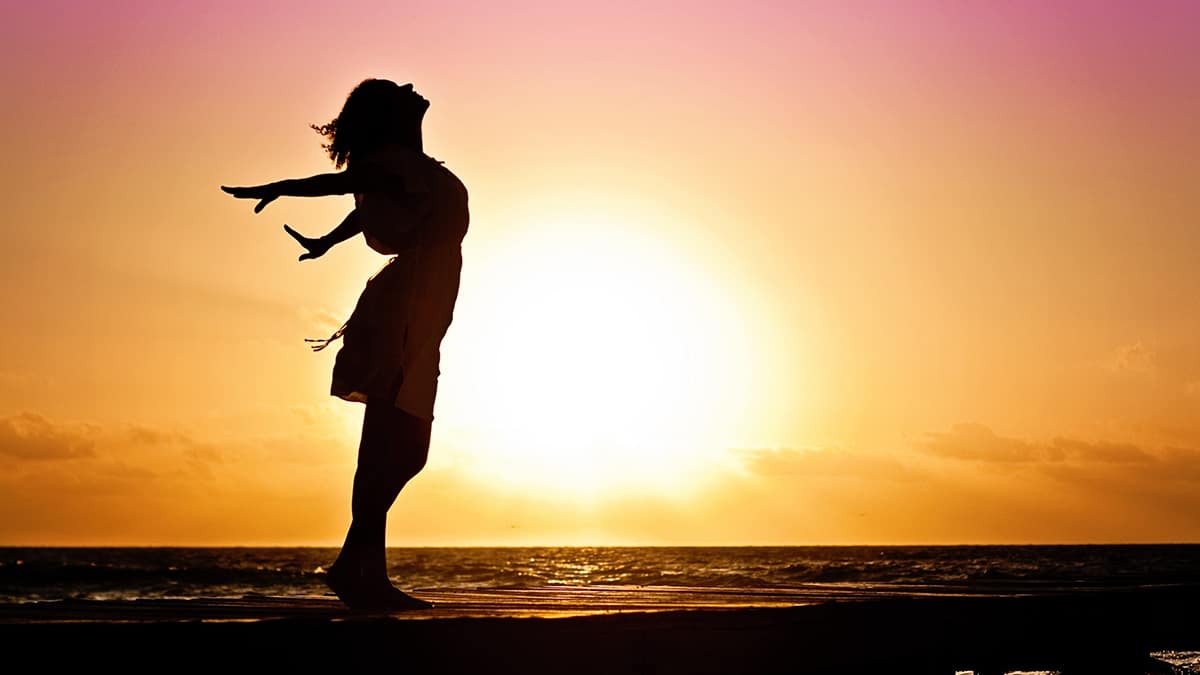 Using a Reputable Online Pharmacy to Save Money on Addyi
At NorthWestPharmacy.com, we are completely committed to saving you money on the prescriptions you need, regardless of what it is or what it treats. We work tirelessly to make sure that we're following — and exceeding — all safety guidelines written by Health Canada (the Canadian FDA) and the regulatory bodies that provide our certifications.
First and foremost, we're certified by the Canadian International Pharmacy Association (CIPA), which is one of the most important indicators that you've discovered a reputable and safe online Canadian pharmacy. In order to meet the requirements of their certification, the online pharmacy must meet the following standards:
The online pharmacy must require valid and signed prescriptions, typically for 30 to 90-day supplies of drugs and health maintenance medications.
They must obtain adequate demographic and medical information from the patient.
They must keep and maintain a health profile with medication history to avoid adverse drug interactions.
They must employ licensed pharmacists on staff for patient consultation and to double check drug interactions (according to the health profile).
They must not sell controlled substances.
They must ensure patient privacy by following the same confidentiality and safety procedures used at U.S. pharmacies.
Not only do we meet these requirements, but we also chose to seek certification from the International Pharmacy Association of British Columbia (IPABC) because our headquarters are based in British Columbia. This gives us an additional regulatory authority to ensure we're providing medication safely, which we're very serious about.
In order to ensure the safest and most accurate supply chain possible, we only source medications through other CIPA-certified pharmacies. This way, we know that all suppliers we work with are following the same protocols that we are. As a result, our safety and accuracy record is flawless.
Another thing we take great pride in is our customer service, which is evident in the nearly 400,000 online reviews from satisfied customers on third-party review sites, like Trustpilot.
In an age filled with automated messaging, we still run a call center with knowledgeable representatives available 7 days a week to answer any and all questions. You can call our toll-free number (1-866-539-5330) and speak to a real human. If you have questions outside of business hours, you can always email us and we'll get back to you as soon as possible.
Get in touch with us today if you're ready to place your order, or if you have additional questions.
The information provided on the NorthWestPharmacy.com website is intended to facilitate awareness about healthcare products and medical conditions generally but it is not a substitute for professional medical attention or advice. You should always speak with a qualified healthcare practitioner before taking any prescription or non-prescription drug.