Are Generic Drugs The Same & Why Are They Cheaper?
high drug prices
July 18, 2023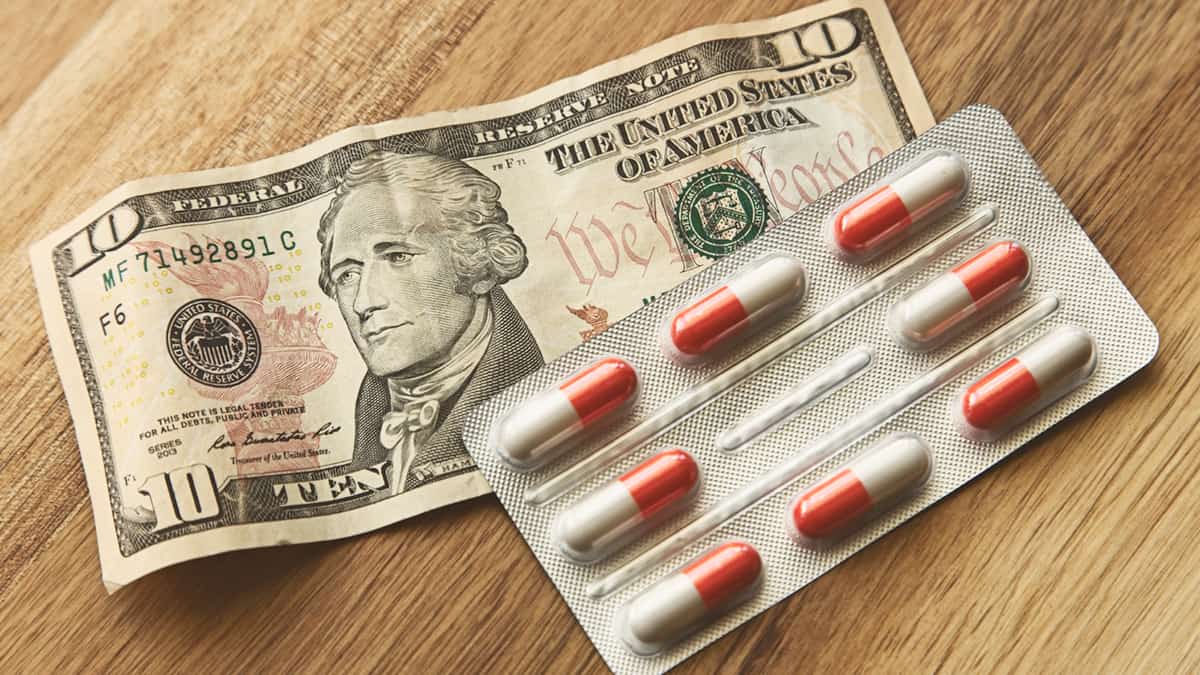 Here's a question for you:
Do generic medications (like fluticasone and sildenafil) really work the same as their brand-name counterparts (like Flovent HFA Inhaler and Viagra)?
They're often cheaper. They're (sometimes) easier to find. But they can be confusing.
What is a generic drug, and why do they cost so much less than their brand counterparts? You'll find the answers to these and other questions below.
Why Are Generic Drugs Cheaper?
When you've bought prescription medications in America, you've probably noticed the staggering range of medication prices. Some meds can cost hundreds (or even thousands!) of dollars for a one-month supply.
Generic medications, or non-branded alternatives to the most popular products lining your pharmacy's shelves, offer you a cheaper way to fill your prescription. But this can seem odd:
If your pharmacy can sell you generic apixaban for around $2.50/pill, why is the branded version, Eliquis, almost double the cost?
Here's a quick behind-the-scenes look into the method behind the profit margin for American drug manufacturers:
Brand-name pharmaceutical companies spend a lot of money on R&D. Research and development costs millions of dollars for every drug produced. Generic manufacturers don't have to spend as much creating their lower-cost versions.

Brand-name pharmaceutical companies have to go through an extensive approval process. To get drugs approved by government health regulators, brand-name manufacturers must undergo years of expensive applications and trials.

Generic approval processes are usually less rigorous (and faster) because the active ingredient is the same as the brand which has gone through the more extensive approval process.

Brand-name pharmaceutical companies may produce smaller batches than generic manufacturers. Once a generic medication is approved, generic manufacturers tend to produce drugs in huge quantities – which allows them to reduce the per-unit cost of each drug's production.

Brand-name pharmaceutical companies don't have a lot of competition. After bringing their drugs to market, pharmaceutical companies can patent their products.

This gives them a period of time where they're the only one making their unique drug – which gives them free rein over their pricing strategies.

Brand-name pharmaceutical companies also spend a lot of money on marketing. When a new brand-name drug comes to market, you'll see ads for it – but generics don't tend to have that much fanfare.

That also allows generic manufacturers to price their drugs lower (and pass those savings on to you).
It's important to remember that the differences between brand-name and generic drugs don't just come down to price. There can be other tiny differences between generic and brand-name meds, from changes in filler ingredients to products with different dosing schedules.
If you're considering selecting a generic drug to save on prescription prices, great! However, you should have all the data to make a truly informed decision.
Do Generic Medications Work the Same? Let's Compare
For each of these generic-vs-brand matchups, we'll note any differences and an easy way to save big on the medications you need to thrive.
Cialis or Tadalafil?
Cialis is a popular erectile dysfunction medication that lasts for 48 hours or more, giving it a substantial edge over similar drugs. Its active ingredient, tadalafil, is available as a generic. It works in the same ways as the brand medication, and (depending on your area) may be more accessible than Cialis – which can be very expensive and hard to find.
You can buy brand Cialis for about $5.70/pill or tadalafil for just over $1.00/pill right here.
Flovent HFA Inhaler or Fluticasone?
The Flovent HFA inhaler is prescribed to reduce asthma symptoms and prevent future asthma attacks. The active ingredient in the Flovent HFA Inhaler, fluticasone, can also be found as a standalone generic.
The main difference you'll see? Flovent HFA is a metered-dose inhaler. You may be able to find fluticasone in various dosage forms or strengths.
You can buy the brand Flovent HFA Inhaler for around $43.00 or fluticasone for about $35.00 right here.
Eliquis or Apixaban?
Eliquis is an anticoagulant, or blood thinner. People use it to lower their risk of blood clots or strokes, especially if they have atrial fibrillation.
Here's the main difference: While Eliquis is always manufactured by specific companies (and usually has distinct branding), your apixaban will be produced by different generic manufacturers.
You can buy brand Eliquis for about $4.50/pill or apixaban for approximately $2.50/pill right here.
Viagra or Sildenafil?
Much like Cialis, Viagra is a well-known ED medication with a reputation for doing its job well.
Sildenafil, the generic equivalent, also produces sought-after results. You won't see it advertised nearly as much as Viagra, but (since it costs so much less!) finding a pharmacy that can help you save with the generic can be a cost-savvy plan.
You can buy brand Viagra for about $20.00/pill or sildenafil for around as low as $2.88/pill right here.
Advair Diskus (Advair Discus) or Fluticasone/Salmeterol?
The Advair Diskus and its generic equivalent, a blend of fluticasone and salmeterol, both provide the same primary function: They treat wheezing, shortness of breath, and chest tightness caused by asthma.
The Advair Diskus will specifically come as a dry powder inhaler, while you'll probably see the generic drug available in a disk or in an inhaler, depending on the manufacturer.
You can buy the brand Advair Diskus for around $78.00 or fluticasone/salmeterol for around $60.00 right here.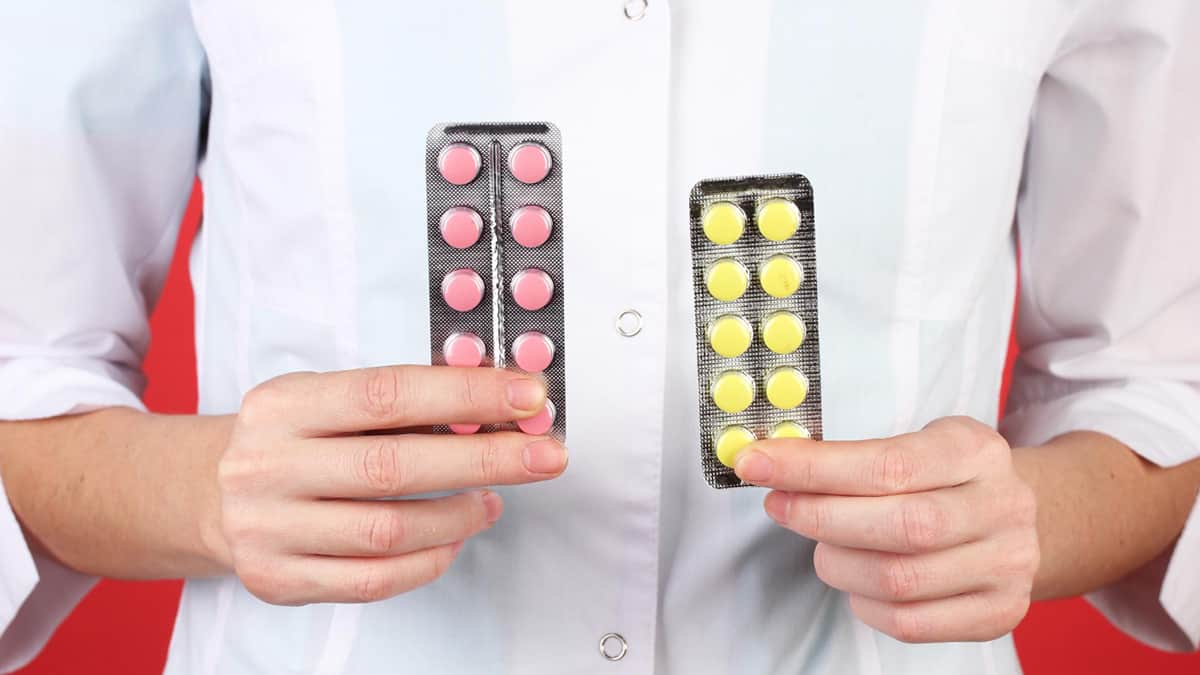 Corlanor (Coralan) or Ivabradine?
Corlanor has a very straightforward indication: If you are at risk of heart failure, Corlanor lowers your heart rate to reduce your risk of adverse events.
The main difference between Corlanor and its generic, ivabradine, comes down to each version's inactive (or "filler") ingredients. The generic should provide the same result as the brand-name medication.
You can buy brand Corlanor for about $2.00/pill or ivabradine for around $0.75/pill right here.
Myrbetriq or Mirabegron ER?
Myrbetriq is an increasingly-popular medication that can help reduce the symptoms of overactive bladder, or OAB – including sudden, urgent trips to the bathroom or occasional leakage.
Mirabegron ER, the drug's generic counterpart, typically provides the same bladder-relaxing effect (just at a lower price).
You can buy brand Myrbetriq for approximately $4.00/pill or mirabegron ER for around $3.00/pill right here.
Jardiance or Empagliflozin?
Jardiance helps treat type 2 diabetes by reducing a patient's blood sugar levels. It works by inhibiting glucose reabsorption within that patient's kidneys.
Empagliflozin should provide the same effect, but it can be difficult to find generic empagliflozin since Jardiance is so popular. Fortunately, online and international pharmacies can provide reliable access to both generic and brand name drugs for American patients.
You can buy brand Jardiance for around $4.70/pill or empagliflozin for a little over $3.00/pill right here.
Levitra or Vardenafil?
Levitra, like Viagra and Cialis, is a popular ED medication. Men can take either Levitra or generic vardenafil to enjoy a respite from ED symptoms, as long as they use it properly.
You can buy brand Levitra for around $20.00/pill or vardenafil for approximately $13.75/pill right here.
Symbicort Turbuhaler or Budesonide/Formoterol?
Symbicort Turbuhaler and generic budesonide/formoterol treat asthma and COPD symptoms, or chronic obstructive pulmonary disease. The only thing to note is that the two products might come with different delivery systems – the Turbuhaler vs. a more traditional inhaler, for example.
You can buy the brand Symbicort Turbuhaler for around $108.00 or generic budesonide/formoterol for about $55.00 right here.
Spiriva plus Device or Tiotropium?
Spiriva (and the specific device it comes with) leverages an active ingredient, tiotropium, which is an effective bronchodilator. Patients with chronic obstructive pulmonary disease (COPD) can rely on either brand Spiriva or tiotropium for effective relief.
The main difference you'll see is the inclusion of the unique inhalation device. Spiriva will always come with the device; tiotropium may be packaged with a more traditional inhaler.
You can buy brand Spiriva plus Device for about $3.80 per capsule or tiotropium for a little over $2.00/capsule right here.
Xarelto or Rivaroxaban?
Both Xarelto and its generic equivalent, rivaroxaban, are anticoagulants. This makes them a popular choice for patients who need a way to prevent blood clots.
These medications have slight differences in the inactive ingredients – or the ingredients alongside rivaroxaban – and their manufacturing processes. The result should be the same, but if you notice a difference in your experience between the two options, you should feel able to find and afford the version you need!
You can buy brand Xarelto for just over $2.00/pill or rivaroxaban for around $1.40/pill right here.
Januvia or Sitagliptin Phosphate?
Sitagliptin phosphate is the active ingredient in brand-name Januvia, an oral antidiabetic drug. Patients with type 2 diabetes can take either the generic or brand-name med, as their doctor prescribes, to manage their blood sugar.
Januvia and sitagliptin phosphate are chemically equivalent. Unless you have an allergic reaction to a filler ingredient or need a specific dosage only available in the brand-name drug, you should be able to use either.
You can buy brand Januvia for around $4.10/pill or sitagliptin phosphate for about $3.60/pill right here.
Asacol or Mesalamine Enteric Coated?
Asacol is a medication that can relieve patients experiencing inflammatory bowel disease. Its generic alternative, mesalamine enteric coated, may have slight differences in inactive or filler ingredients, but should provide the same result.
You can buy brand Asacol for around $3.50/pill or mesalamine enteric coated for about $0.50/pill right here.
Symbicort Inhaler or Budesonide/Formoterol?
Much like the Symbicort Turbuhaler mentioned above, this Symbicort Inhaler (and its generic equivalent) help people with asthma, and COPD manage their symptoms. While these two medications are chemically equivalent, generic budesonide/formoterol may have different administration methods or devices than the brand-name option.
You can buy the brand Symbicort Inhaler for approximately $80.00 or budesonide/formoterol for around $55.00 right here.
Dexilant (Kapidex) or Dexlansoprazole?
Dexilant, which is also known as Kapidex, as well as generic dexlansoprazole are proton pump inhibitors. These medications can help people treat acid reflux or gastroesophageal reflux disease (GERD).
The main difference between these two medications is simple: Their price! Other than that, unless you notice variances in your experience with either, these should be equivalent.
You can buy brand Dexilant for about $4.10/pill or dexlansoprazole for around $0.90/pill right here.
Livalo or Pitavastatin?
If a patient needs to lower their cholesterol to invest in their heart health, Livalo (or pitavastatin) can be an effective way to do so. Many generic statins are widely available and easily affordable as compared to their brand-name counterparts. Pitavastatin is no exception.
Even though this is the case, you should monitor yourself for any adverse reactions after starting either form of this drug.
You can buy brand Livalo for approximately $2.60/pill or pitavastatin for around $1.60/pill right here.
Latuda or Lurasidone?
Latuda and generic lurasidone are the brand and generic forms of an effective antipsychotic. If you've spoken with your doctor about options for schizophrenia or bipolar depression, there's a good chance you've heard about Latuda.
In theory, the brand and generic versions of the drug should both work fine for you, but you need to be careful about mental health treatment. Work closely with your doctor to determine whether the generic version is optimal for your health.
You can buy brand Latuda for around $9.00/pill or lurasidone for approximately $4.10/pill right here.
Pradaxa or Dabigatran Etexilate?
Pradaxa and dabigatran etexilate are anticoagulant medications. Patients can take them to reduce their risk of suffering from blood clots or even a stroke. The two should be chemically equivalent but discuss your options with your doctor to ensure you're selecting the right med for you!
You can buy brand Pradaxa for around $2.80/pill or generic dabigatran etexilate for about $1.30/pill right here.
Restasis or Cyclosporine?
Restasis and cyclosporine are chemically equivalent versions of the same chronic dry eye disease medication. Restasis is the brand medication; cyclosporine is the generic.
American patients can save a lot of money by opting for the generic version, but make sure your doctor approves this strategy.
You can buy brand Restasis for about $3.40 per single-use vial, or generic cyclosporine for around $3.00 per single-use vial right here.
The information provided on the NorthWestPharmacy.com website is intended to facilitate awareness about healthcare products and medical conditions generally but it is not a substitute for professional medical attention or advice. You should always speak with a qualified healthcare practitioner before taking any prescription or non-prescription drug.