6 Reasons to Buy Drugs from an Online Canadian Pharmacy
online pharmacy customer service
June 7, 2022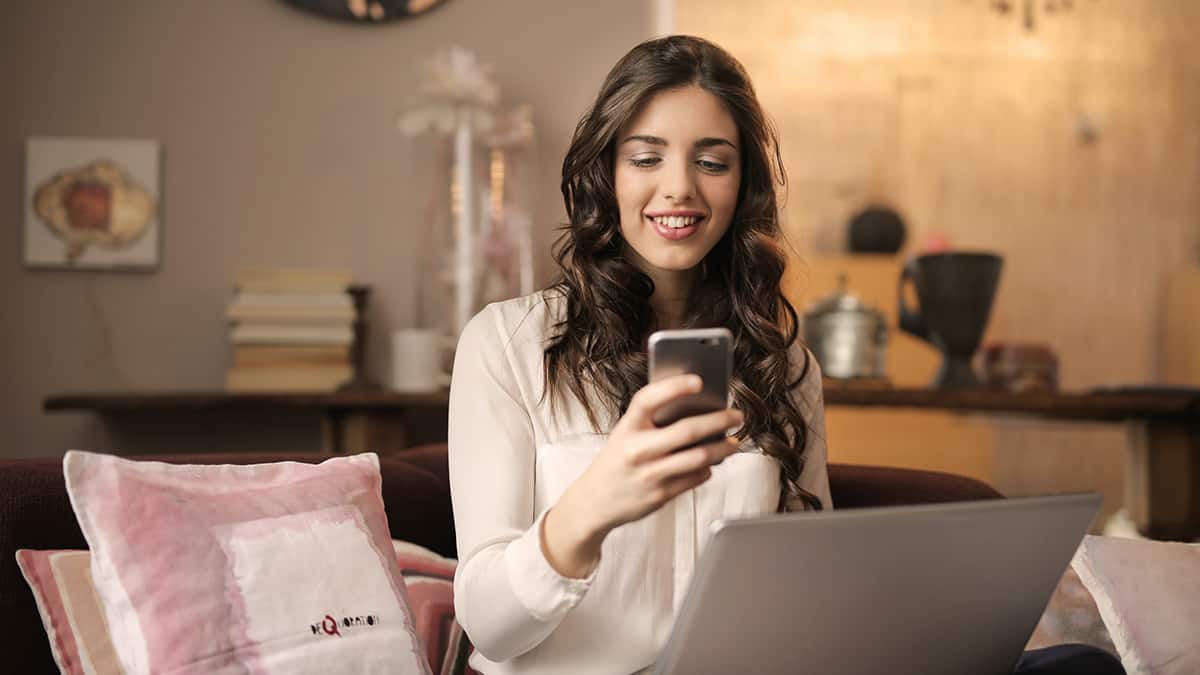 In the American consumer's quest to save money by buying prescription drugs online, they may face online pharmacy scams, sites that will price-gouge innocent patients, or even online pharmacies that appear legitimate but simply don't offer safe and authentic medications.
That's more frustration than anyone should go through when buying meds online.
Whether you're searching for quick relief from debilitating migraines or need help managing a chronic health issue, you need reliable access to your required prescription medications.
Now that just about everyone carries an internet-connected device with them constantly, buying meds online can happen in only a few taps.
The process can come with a lot of perks.
Depending on your unique preferences, you can mail-order your prescription drugs from Canada straight to your front door. You can purchase 90-day packs of chronic meds, so you can order less. You can sign up for reminders when it's time to refill.
Here's the thing: Not all online pharmacies are created equal.
Not every online pharmacy will offer this level of convenience (at NorthWestPharmacy.com, we do). But there are more reasons than convenience to go with a reputable online Canadian pharmacy.
6 Reasons to Buy Drugs Online at a Canadian Pharmacy or International Drugstore
1. Canadian Pharmacies Can Consistently Offer Lower Prices
Many Americans are finding themselves in tough situations when it comes to prescription medication prices.
Often, the skyrocketing costs associated with prescription drugs force Americans to choose between taking their meds and financial security.
Fortunately, we can offer brand-name prescription medications for significantly lower prices than most American pharmacies. NorthWestPharmacy.com was founded in the belief that everyone has a right to safe, affordable prescription drugs.
Every day, we connect Americans to the life-saving meds they need to be healthy and happy.
Here's how:
We source our medications from all over the globe, allowing us to scour thoroughly vetted international pharmacies for the best possible prices.
We don't work with insurance companies, which allows us to save a lot of paperwork and time. We pass on those savings to you.
As we're an efficient online pharmacy with reduced overhead, we also save on our basic operating costs. Those are even more savings that we pass directly to our customers.
We've also created easy tools and educational resources for you to use throughout our site, which can save you money and stress regardless of specific prescription prices.
For example, we're constantly pulling together special feature articles and informative newsletters to keep you updated about the latest news in the pharmacy industry as well as health promoting insights in our Ask the Doctor feature and our acclaimed digital health magazine.
We also make it easy for you to comparison shop and locate the best possible deals.
When you order medications online, you don't need to use a vehicle, pay for gas or parking, or take off time to get your prescriptions filled. That translates into more savings as well!
2. Canadian Pharmacies Sell Meds Online While Following Strict Regulations and Certifications
Everyone knows that it's vital to make sure you're getting safe meds. We're committed to delivering them.
After all, your medications aren't anything you want to mess with.
And we know that there are, unfortunately, some international pharmacies that have a less-than-stellar reputation when it comes to product quality and integrity.
Your health always comes first, and we know that being able to trust your online pharmacy is critical for both your physical and mental health.
That's why we follow standards issued by two different Canadian groups that oversee accreditation for online pharmacies.
These groups are the Canadian International Pharmacy Association (CIPA) and the International Pharmacy Association of British Columbia (IPABC).
Both organizations have strict rules about medication sourcing, valid patient prescriptions, internet security, and more.
If the online pharmacy you're working with has certifications from one of these groups, you can rest assured that they are trustworthy.
At NorthWestPharmacy.com, we go above and beyond by making sure we're following recommendations and regulations from both groups, not just one.
3. International and Canadian Pharmacies Provide Authentic, Safe Brand-Name Online Medications
One of the perks of being an online international pharmacy is simple: We can source medications from all over the world.
That range comes with responsibility. We are uncompromising in our mission to find safe and authentic medications.
To make that happen, we vet our suppliers very strictly.
Among other things, when we onboard a supplier, we conduct a review of their government approvals, product pedigrees, and proper fulfillment procedures.
While we do work with a range of international suppliers – located in Canada, the United Kingdom, Turkey, and Mauritius – we only procure products from a very small number of trusted, high-quality suppliers.
As a result, you can be very certain that the prescription drugs we offer are authentic.
4. Canadian Pharmacies Make It Easy to Buy Prescription Drugs Online
Once you have a valid prescription from your doctor, you can buy prescription drugs online at NorthWestPharmacy.com. Here, you can order your meds in one of three ways, depending on your unique preferences.
To ensure we comply with all CIPA and IPABC requirements, we start with your prescription.
You'll need to submit your prescription by mail, email, fax, direct upload or we can contact your doctor to request one for you.
If you're ready to provide this information, you can mail-order your prescription meds in three simple steps:
Take a look through our extensive catalog of generic and brand-name prescription medications. When you find what you need, select the pack size and price that works for you from our drop-down menus. Then, click "add to cart."
When you're ready to complete your order, you can send us your prescription or simply have your doctor send your prescription directly to NorthWestPharmacy.com or ask us to do so.
You can also submit your order over the phone, or fill out our downloadable order form to send your order via fax, email, or mail.
You can use mail-order prescription drug services to order both short- and long-term prescriptions, plus opt into our reminder emails so you never forget when it's time to refill.
Perhaps we're biased, but this entire process – which takes just a few minutes and a few clicks – feels far more convenient than standing in line at a pharmacy.
As an added bonus, online processes can offer far more privacy than in-person pharmacies – a definite perk, especially if you'd like to keep your prescription medications private. Yes, our pharmacists will provide you medication counseling over the phone and at no additional cost.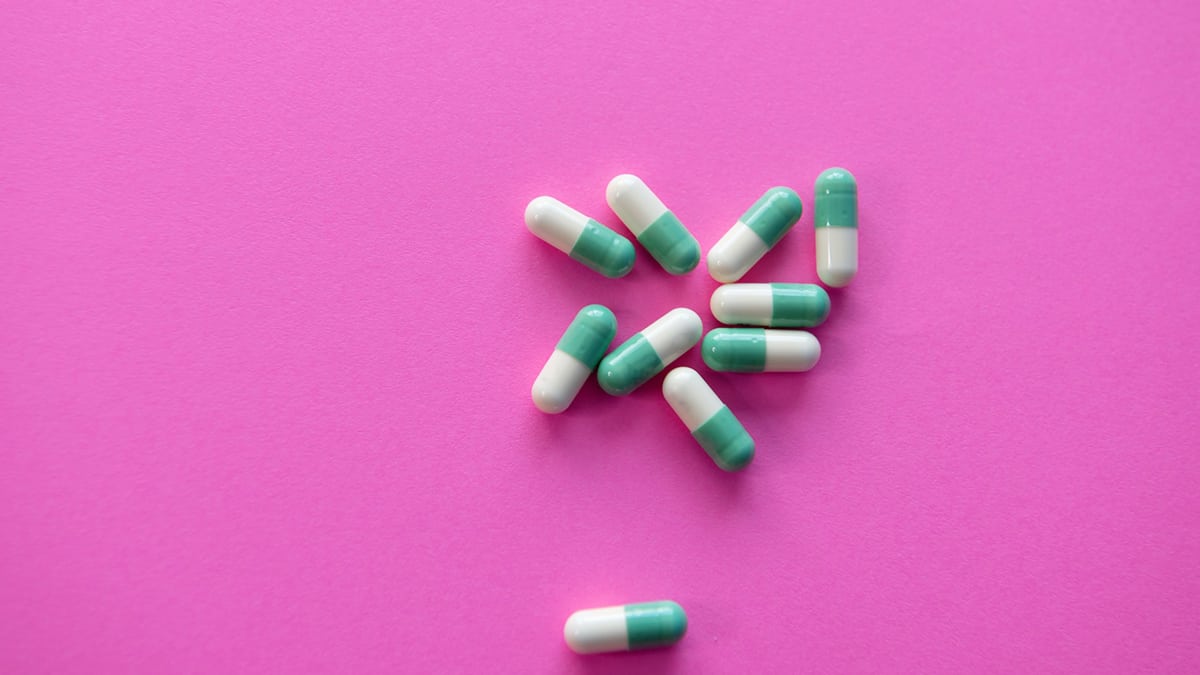 5. Canadian Pharmacies Allow You to Buy Drugs Online Securely
We're proud to be the world's most reviewed & independently five-star rated online pharmacy.
We have a stellar TrustScore, and we're independently backed by the Norton Shopping Guarantee and verified by TrustGuard.
What does all that actually mean?
Let's take a quick dive into these different markers of internet credibility.
We believe that one of the best ways to see how a business treats its customers is to go straight to the source.
Our customers mean the world to us! We're delighted that our customers have taken the time to share their experiences, and we think they're one of the best ways to gauge our service.
A TrustScore is a measurement of reviewer satisfaction.
It's calculated based on the timing and frequency of the reviews customers leave. Businesses with higher TrustScores have relevant, recent, and reliable reviews that indicate high levels of customer satisfaction.
A Norton Shopping Guarantee.
This means that Norton, an independent third party and leader in the internet security industry, has verified an online merchant's financial stability, identity, and ability to honor the terms and conditions of their sales.
TrustGuard Verification.
TrustGuard is another independent and internationally respected third party that verifies websites and business credentials. If you see a TrustGuard seal on a website, you can shop knowing that you're purchasing from the legitimate business you believe it is and not a phishing site.
Finally, CIPA also has strict guidelines for the websites of the pharmacies it certifies. CIPA will actually monitor pharmacies for rogue internet activity and report the offending companies to authorities if necessary.
We realize that we didn't necessarily have to work with so many independent parties to verify (and re-verify) that we can be trusted.
It's worth it to us, though, because we value your peace of mind.
We know that you need to trust the online pharmacy you work with, and we'rekeen to earn your trust.
Interested in triple-checking your online pharmacy's internet practices to ensure you're as safe as you can possibly be? Here are a few things to look out for:
Check the privacy policy on your online pharmacy's website to make sure that your international pharmacy has a written statement confirming they will not sell your personal information.
If you're connected with an online pharmacy that sends spam emails talking up their low prices or advertising drugs, that is likely a red flag.
Finally, make sure it's easy to connect with a real human being at your online pharmacy's help desk and ask the customer service team a few simple questions to see whether they seem helpful, friendly, and knowledgeable.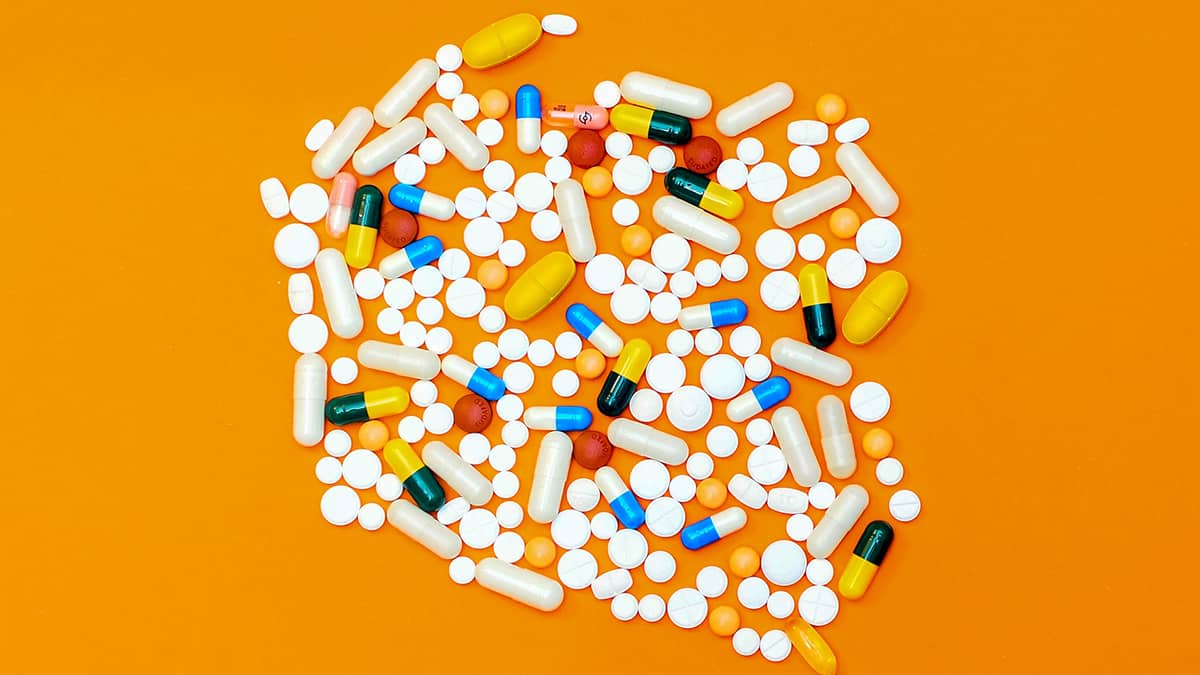 6. Canadian Pharmacies Offer a Wide Range of Meds Online
Often, patients can decide to use the generic formulation of a drug to cut down on costs. When this is an effective strategy, Americans may be able to find affordable generic medications that meet their needs.
This isn't always the case.
Sometimes, a generic medication just won't do (or just isn't available).
Whether a doctor is emphatic about their recommendation of a specific brand-name product or a patient has tried generic formulations and suffered unwanted side effects from inactive ingredients, sometimes, a patient truly does need access to a brand-name product.
Maybe, a generic version of the drug just isn't available yet.
In America, these brand-name products are the ones that usually cost the most, particularly when there is no generic available to reduce demand. And, unfortunately, when a generic is available, insurance companies can opt not to cover brand-name medication – leaving patients who require that brand-name product in a tough situation.
We offer both brand-name and generic medications at low prices. If you can't tolerate a generic, you don't need to – we'll make the cost of the brand-name drug as affordable as possible for you.
The Bottom Line: You Can Save a LOT of Money Through a International and Canadian Online Pharmacy like NorthWestPharmacy.com
At the end of the day, we can boil down the reasons you'd want to buy meds from an online Canadian pharmacy into one sentence:
The online process is cheaper, it's more convenient, and it comes with unique perks.
Not only can you fill your needed prescriptions without having to get in your car and wait in line at a brick-and-mortar pharmacy, but you can also purchase medications in 90-day supplies and order refills from the comfort of your home. With the ability to purchase medication sourced from all over the world, you'll more easily be able to comparison shop and find lower prices at many online pharmacies.
And, depending on the services offered at your favorite online international pharmacy, you may even be able to confirm your order online, opt for email reminders about your refills, and even view all of your prescription histories in one easy-to-access location.
We're here to make buying online medication more affordable for you!
Whether this is your first time buying prescription medications online or not, we understand that it can be overwhelming to consider all of the different safety measures, options, and various decisions you may need to make.
That's why we're here to make it as easy for you as possible.
We have a customer service team that's ready to respond to any question you may have with a timely, thoughtful answer. If you would like, you can also speak with one of the licensed pharmacists we have on staff. They are ready to discuss your medications with you at any time.
When you're ready, you can order your prescription medications with a few clicks through our website, or you can even call our customer service desk to place an order with someone assisting you at every turn.
Doing some research before you order? Be sure to check out the consistently high ratings we've collected over the years. We're proud to have a 4.8/5 star rating, which we believe reflects the investments we've made in customer convenience, savings, and service.
If you're ready to order, we're ready to help. Contact NorthWestPharmacy.com today at 1-866-539-5330, or send us a note through our website.
We can't wait to help you save money through our safe Canadian online pharmacy and international drugstore!
The information provided on the NorthWestPharmacy.com website is intended to facilitate awareness about healthcare products and medical conditions generally but it is not a substitute for professional medical attention or advice. You should always speak with a qualified healthcare practitioner before taking any prescription or non-prescription drug.