Is it Safe to Buy Cheaper Pet Meds Online from a Pet Pharmacy in Canada?
pet medications
July 8, 2022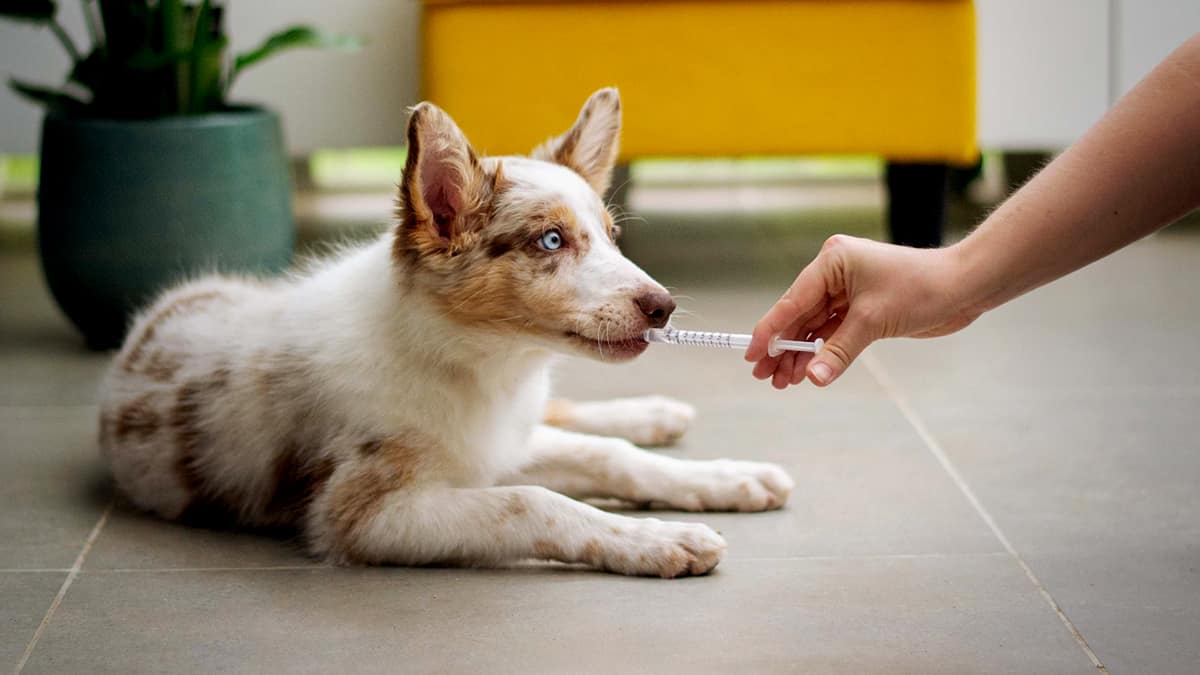 In 2019, Americans spent nearly $30 billion on veterinary care and products. If you're a pet owner, you know that the cost of keeping your four-legged friends in good health can be incredibly pricey.
When you're at a vet clinic and you receive an invoice for your pet's medication, you might assume that this is the unavoidable cost of taking care of your pet. The reality is though, that there are ways you can get high-quality medications for your pets for a much lower price from a pet pharmacy in Canada.
Thanks to government regulation, the price of medication for both humans and animals is much cheaper in Canada than in the United States. Is it really safe to buy cheaper meds online from a pet pharmacy in Canada or internationally, though?
In short: yes. However, it's important that you find a reputable online pharmacy that you can trust. Let's take a look at what you need to know about ensuring that you've found an online pharmacy that prioritizes your pet's health and wellbeing.
Ensure Your Canadian Pet Pharmacy is Safe and Trusted
When you're considering buying pet meds from Canada, one of your first questions is likely whether it's safe to do so. It's essential to make sure that the Canadian pet pharmacy you are ordering from is reliable and trustworthy.
Before you place an order for pet meds online from a Canadian pharmacy, you will want to make sure that it adheres to similar safety protocols and standards as American pharmacies.
Hallmarks of safe online Canadian pharmacies include:
Having the proper licensing through a territorial or provincial pharmacy regulatory authority in Canada such as the International Pharmacy Association of British Columbia (IPABC)
Offering the services of a licensed pharmacist to answer questions
Requiring a valid prescription when applicable
CIPA is an association of licensed retail pharmacies in Canada which sets strict standards of practice for online Canadian pharmacies. CIPA certified websites follow the association's safety protocols and only provide medications from properly regulated sources, including those outside of Canada too.
The Differences Between Brick-and-Mortar & Online Pet Pharmacies in Canada
Some might assume that buying pet medicine from brick-and-mortar pharmacies is safer than buying generic cheap pet meds online or purchasing through an online pharmacy. However, that isn't necessarily the case.
The reality is that the safety of a particular pharmacy—online or brick-and-mortar—depends on the regulations and standards that they follow.
Brick-and-mortar pharmacies in the U.S. are typically going to be for-profit pharmacies. This means that they might be motivated to cut costs and generate more revenue.
There are a number of dangerous issues that can arise when this is the case. The staff might be overworked, the pharmacy might be understaffed, there might be pressure to push customers to refill medicines that their pets don't need and medication errors may get swept under the rug.
Certified online pharmacies can be verified, meaning that you can have a high degree of certainty when it comes to the safety of your pet medicine.
Let's take a look at how you can identify a safe online pet pharmacy in Canada.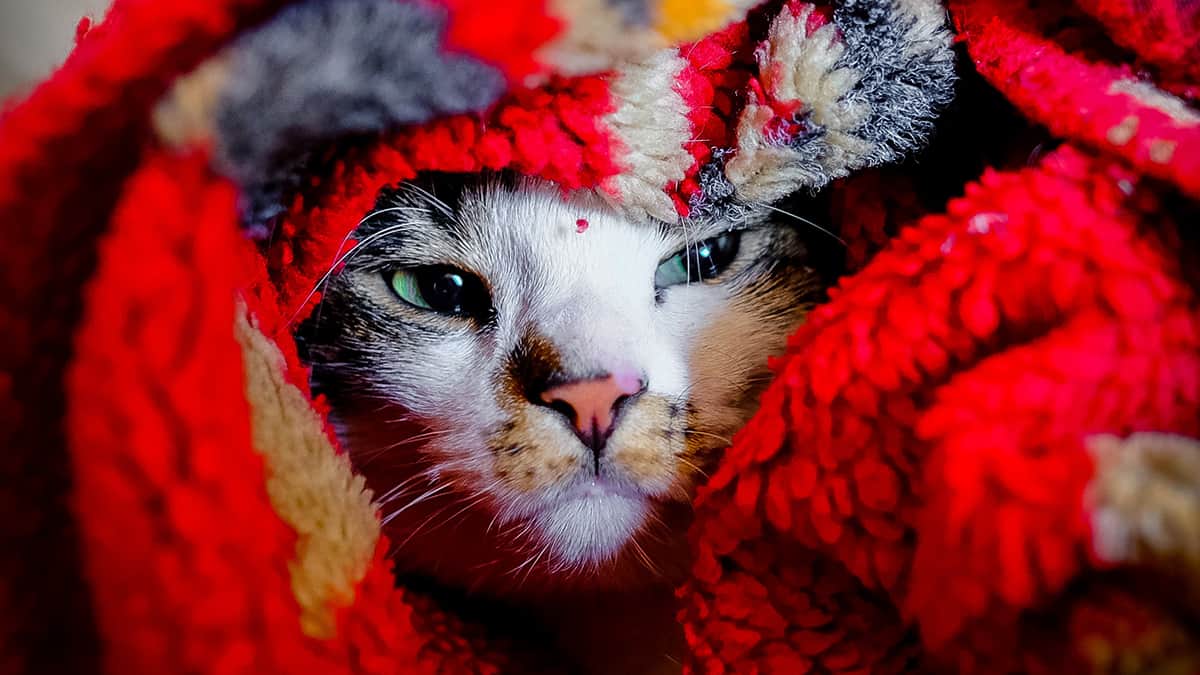 Features of a Safe Online Pet Pharmacy in Canada
There are a number of necessary features you will want to search for when picking your online pet pharmacy in Canada.
For one, you will want to make sure that any international or online Canadian pharmacy is certified by the Canadian International Pharmacy Association (CIPA). There are a number of strict criteria that pharmacies must meet in order to receive CIPA-certification.
Secondly, shopping at an online pharmacy allows you to peruse the reviews for the company. You won't just want to look at the overall rating, but also the number of positive customer reviews. At NorthWestPharmacy.com, we are proud to say that 95% of our more than 422,000 customer reviews are overwhelmingly positive. No other online pharmacy has these credentials.
There are a lot of benefits to using a safe online pet pharmacy in Canada or internationally. The most obvious pros are that you can save quite a bit of money and it's simple and easy to make your purchases. On top of that, though, safe Canadian online pet pharmacies and international drugstores, NorthWestPharmacy.com, has fantastic customer service. At NorthWestPharmacy.com, we have a dedicated team of knowledgeable representatives that are available seven days a week to answer any questions you might have.
Another benefit that might surprise you is that online pet pharmacies can also help to improve your pet's health. According to a 2012 study related to human patients, medication adherence was much higher for those that used online pharmacies compared to patients that used brick-and-mortar pharmacies.
Another research project that looked into the impact of listing veterinary medications online found similar results. Pet owners were more compliant with medication and diet recommendations when they used online pet pharmacies because the online pharmacies were easier and more convenient for people to use.
As you can see, using an online pet pharmacy in Canada can be a win-win. For more information on how to find a reputable vet pharmacy, check out this guide.
When to Buy Pet Meds in Canada
If you are looking to save money when purchasing medicine for your pet, buying Canadian drugs online from a certified Canadian pharmacy or international ones from an international drugstore can be a safe way to reduce your costs. Whether you're looking for prescription or over-the-counter medications for your furry friends, purchasing from a reliable online Canadian pharmacy and international drugstore site isn't just cheaper, it's also easier.
Rather than going to the vet to pick up your pet's meds, you have the option at NorthWestPharmacy.com to order online, by phone, by fax, or by mail. No matter what your preferred communication method, this makes refilling your pet's prescriptions simple and easy.
If you want to make sure that your pets are getting the highest quality medication but you don't want to pay the exorbitant cost, buying pet medicine online from Canada is the best option on the table.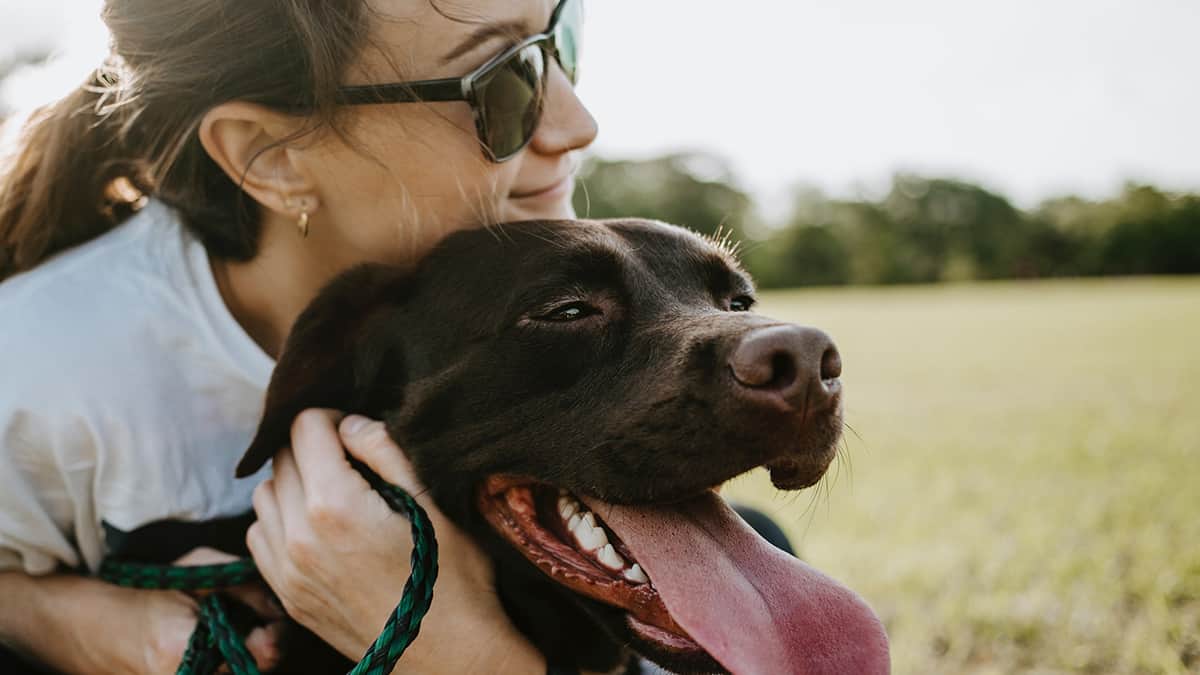 How to Get Cheap Pet Meds that Are Still High Quality
In many instances, the axiom "you get what you pay for" might ring quite true. However, in others, the cost of goods is way beyond what's reasonable. This is certainly true when it comes to medications in the U.S. for pets and humans alike.
You don't have to pay the outrageous prices for prescription and over-the-counter medications that are charged at vet offices or on online American pharmacies. Instead, you can save money by finding a trustworthy and reliable Canadian pharmacy online and international drugstore.
Examples of Pet Meds You Can Buy for Cheaper in Canada
Whether you're looking for flea and tick meds for your pet or medication for your pet's health condition, you can find affordable, safe pet meds online through CIPA certified Canadian pharmacies. Let's take a quick look at some of the pet meds your four-legged friend might need that you could start saving money on today.
Flovent (Fluticasone)
Flovent is a medication that is approved for use in dogs and cats to help manage the symptoms of asthma. The active ingredient in Flovent is known as fluticasone propionate, and the medication is actually the same product whether it's prescribed for humans or for pets.
Unfortunately, the prices for this drug are listed as a minimum of $250 per inhaler on major American online pharmacy sites. Worse yet, there isn't a generic version available in the states, meaning that pet owners may have to pay exorbitant prices just to help manage their furry friend's asthma symptoms.
Internationally, however, there is a generic version of the drug Flovent. This means that NorthWestPharmacy.com is able to offer doses of Flovent as low as $40 and the generic version at about $33. This means that buying from online American pharmacies is more than 657% more expensive than purchasing the generic version from an international site or Canadian pharmacy online.
Take a look at our guide on how to save money on your pet's Flovent to learn more.
Ventolin HFA Inhaler (Albuterol)
A Ventolin HFA Inhaler is a bronchodilator medication that helps to improve breathing by relaxing the muscles of the airways. It can additionally help with asthma-related coughs. The active ingredient in this medication is albuterol sulfate (aka salbutamol), which is typically used for cats.
At NorthWestPharmacy.com, we offer both the brand-name version of this product and a generic alternative. While the brand-name product from American online pharmacies starts at $74, we offer the same drug for a fraction of the price at $26.39. This is a savings of more than 64%.
Ultimately, the most efficient way to buy your pet meds is to find a one-stop shop for both human and pet medications. This way, you can conveniently order the medications you need for your entire family all in one place online.
You don't have to worry about shopping around to compare prices or dealing with ordering from two (or more!) separate pharmacies. Plus, you can save a truly meaningful amount of money on medications when you avoid the exorbitant cost of US meds. It's a win-win!
Interested in other pet meds you could be saving money on? Check out this list of most common pet medications to learn more.
How to Buy Pet Meds in Canada Without a Vet Prescription
When you are purchasing over-the-counter drugs for your pet, you won't be required to have a prescription from a vet. However, any legitimate online Canadian pharmacy and international drugstore will require a valid prescription or a call from a licensed veterinarian in order to sell prescription medications.
Any online pharmacy that tells you that they can sell you prescription pet meds without a vet prescription is not a legitimate company that you will want to do business with. In these cases, you run the risk of receiving a different drug than you ordered or other potentially dangerous issues.
At NorthWestPharmacy.com, we know how important your pet's health is to you. That's why safety is our number one priority. We are committed to ensuring that you receive the right medication for your pet at the best possible price.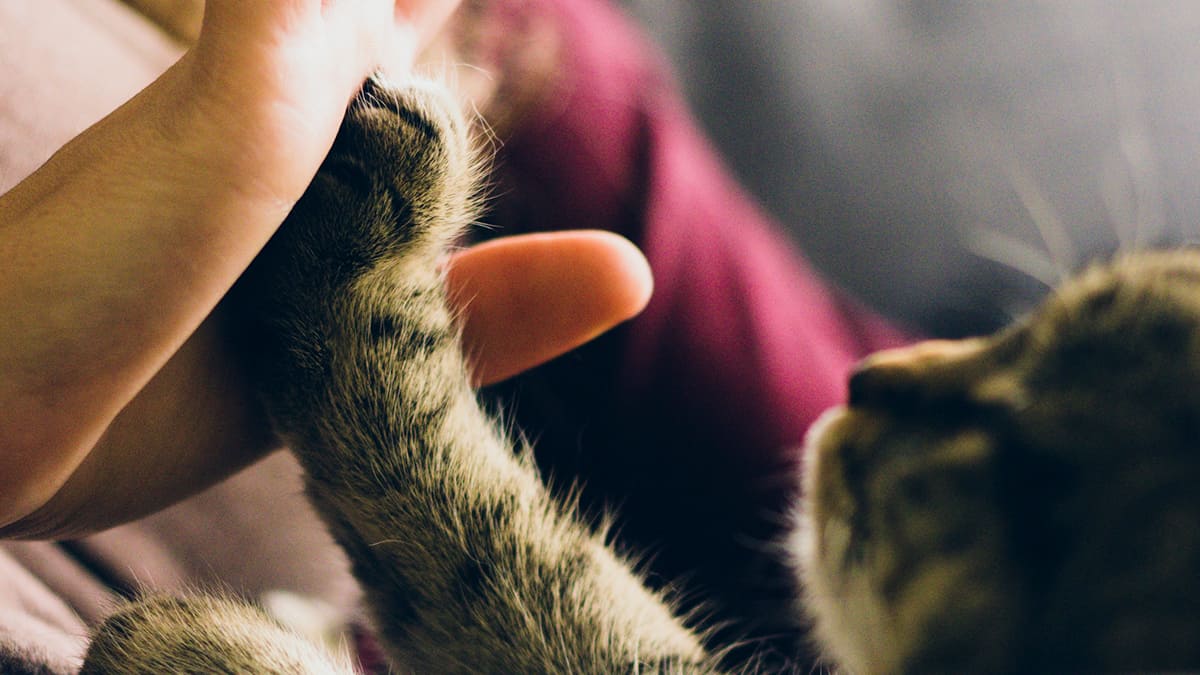 Ordering from a Canadian Pet Pharmacy is Easy
If you've been faced with a steep bill for your dog or cat's medication, you might find yourself searching 'how to get cheap pet meds' online. Of course, while you want to save money at checkout, you don't want to compromise your pet's health just to save money.
Luckily, NorthWestPharmacy.com allows you to both cut the cost of your pet's medication without sacrificing peace of mind. Our priority is making sure that your furry friends get the care that they need without the exorbitant cost of medication.
Ordering medications of any kind can be a stressful and time-consuming process. That's why we work hard to make sure that buying your pet's medication is simple, easy, and worry-free.
We accomplish this through a number of avenues, including:
Following the strict safety guidelines set forth by the Canadian International Pharmacy Association and sourcing medication from CIPA-certified suppliers
Certification by the International Pharmacy Association of British Columbia
Allowing our customers to place an order online, by phone, by fax, or by mail
Having a seven-day-a-week customer care center staffed with friendly customer service representatives and five-day-a-week free of charge access to licensed pharmacists
We are always happy to assist you, whether you have questions about our products or if you need help with the ordering process. Feel free to contact us online or call us today at 1-866-539-5330. Whatever you need to ensure that your pet's health stays in tip-top shape, we are here to help!
The information provided on the NorthWestPharmacy.com website is intended to facilitate awareness about healthcare products and medical conditions generally but it is not a substitute for professional medical attention or advice. You should always speak with a qualified healthcare practitioner before taking any prescription or non-prescription drug.