Protonix (Pantoprazole) Nursing Considerations & Implications
women's health
April 13, 2023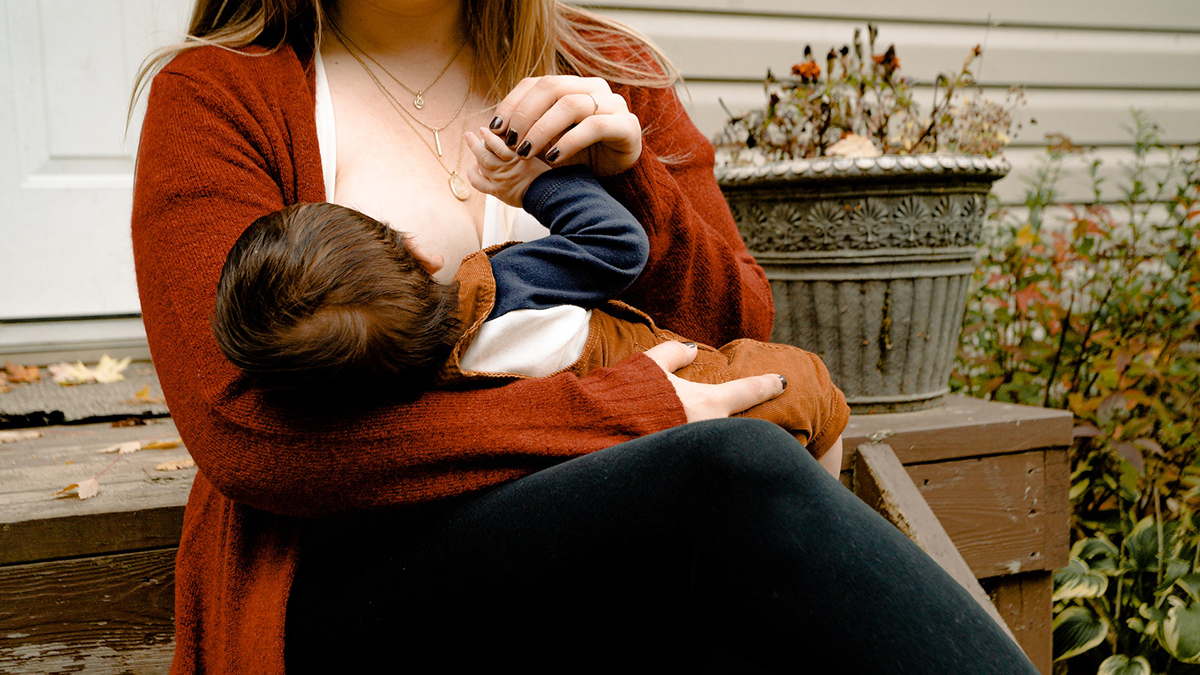 Using Protonix while nursing is a personal choice.
It should also be an informed choice – one you make understanding pantoprazole nursing considerations so you can make the best possible decision for your family.
Researchers have not completely studied the effects of Protonix or similar GERD medications on breast milk and nursing infants. As a result, no one can promise that Protonix is 100% safe – and, therefore, no one can issue a fully-backed recommendation for its use.
However, using Protonix while nursing isn't associated with any known, immediate dangers. Some medications are completely off-limits while a person is nursing. Protonix is not one of them.
Normal maternal doses of pantoprazole are not expected to cause bad effects in nursing infants.
If that's known, why are we talking about Protonix nursing considerations?
Why Are People Worried About Protonix Use While Nursing?
While proton pump inhibitors (or PPIs) like Protonix are considered safe for use during nursing, there are some general pantoprazole nursing considerations that we should discuss.
For example, when breastfeeding, a parent can transfer medications they're taking to their child.
Although infant exposure to trace amounts of acid reflux medication such as proton pump inhibitors has not been linked to harmful effects, that exposure is enough for many nursing parents to steer clear of prescription PPIs.
Additionally, proton pump inhibitors can reduce a person's ability to absorb some nutrients, including vitamin B12, iron, and calcium. These nutrients are essential for everyone, especially for people who are lactating.
Despite these concerns, the current medical consensus is that nursing parents and their babies should be fine, at least in the short term.
Many people are worried about the longer-term effects of pantoprazole in breast milk, though, which makes sense. But unfortunately, the scientific and healthcare communities don't know much about what those effects might be.
In this guide, we'll discuss the implications of breastfeeding while using Protonix.
We'll also provide a list of considerations for Protonix use, so that you can make the most informed decision possible – and know how to protect yourself and your baby if you do decide to use Protonix while nursing.
What is Protonix? What Does it Do?
Protonix (pantoprazole) is a prescription medication that treats GERD, or gastroesophageal reflux disease.
GERD happens when gastric acid moves upward into the esophagus – loosely speaking, from the stomach (where it should be) to the throat area (where it shouldn't).
Usually, gastric acid is a good thing. It helps break down the food we eat, which is a necessary part of digestion. Too much gastric acid can lead to painful symptoms. Patients with high levels of stomach acid often have to deal with heartburn, chest pain, or acid reflux.
Over time, untreated GERD can damage the esophageal lining. If a patient's GERD is especially severe, they could be at risk for tooth decay, respiratory problems, and even esophageal cancer.
Protonix helps patients manage their gastric acid levels. It's an antacid, a proton pump inhibitor, and a once-per-day medication.
In some cases, Protonix can relieve erosive esophagitis (a condition when the esophagus has already been damaged by acid) and upper gastrointestinal bleeding.
Protonix Cost
The cost of Protonix can vary a lot. A one-month supply of the most commonly prescribed dose of Protonix, 40mg, can cost around $560.00, or over $18.00 per pill. Insurance may help, but that's not always guaranteed (even if you have insurance).
Through NorthWestPharmacy.com, you can buy a one-month supply of brand-name Protonix for about $37.00, or about $1.20 per pill. That's up to 90% savings!
If you're interested in saving even more and you tolerate generic pantoprazole well, you can also buy it through NorthWestPharmacy.com. Here, you can buy generic pantoprazole for approximately $0.25 per pill.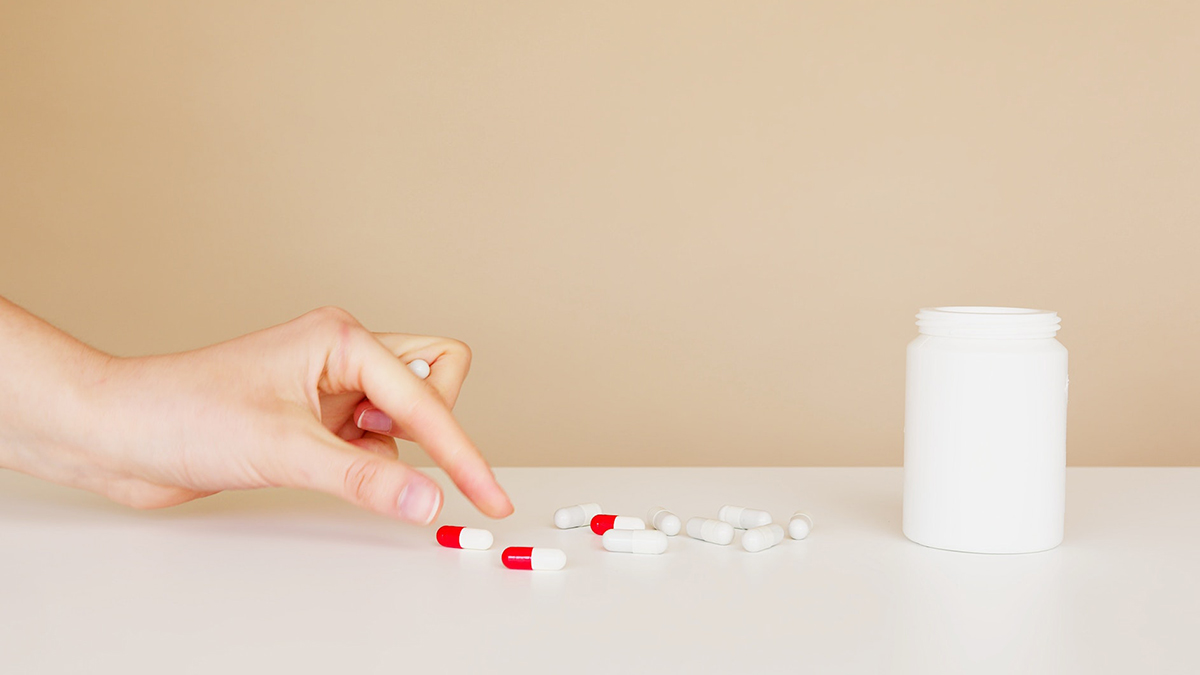 When Not to Use Protonix
Nursing is not currently a prohibited action while taking Protonix if your doctor has approved it while nursing.
Protonix does have cautions and contraindications – or situations in which Protonix is not appropriate. These situations include:
Having an allergy to an ingredient in the drug. This can include the active ingredient, pantoprazole, or inactive filler ingredients.
Being under the age of 18. The safety of Protonix for younger patients has yet to be established.
Having low magnesium levels. Proton pump inhibitors, including Protonix, can make it more difficult for people to absorb magnesium. If a patient already has low levels of this mineral, it may not be a good idea to use Protonix.
Taking certain other medications. Proton pump inhibitors don't interact very well with some antibiotics, iron supplements, and anticoagulants. If you're taking any of these medications, make sure your doctor is aware.
Before we talk about proper Protonix use while nursing, let's talk a little more about not using it. Pregnant and lactating women have GERD quite often.
So, what are they supposed to do without proton pump inhibitors like Protonix?
Protonix Alternatives
Protonix is not the only proton pump inhibitor.
There are several others, each featuring an active ingredient with the -prazole suffix (a suffix that's often used to describe anti-ulcer ingredients). These include:
Each of these proton pump inhibitors carries similar considerations as Protonix.
The alternative to using a proton pump inhibitor while managing GERD symptoms during pregnancy or lactation is to try a natural relief mechanism.
Some of the most popular natural treatments for GERD include:
Making dietary changes (e.g., eating low-acid or anti-inflammatory foods)
Taking probiotics or eating foods that are full of beneficial bacteria
Taking certain supplements (including ginger, aloe vera, and slippery elm)
It's critical to realize that just because these treatments are "natural" does not mean they are safe.
In fact, because people tend to use natural treatments without the supervision of professional healthcare providers, they can be even riskier than prescription meds. (Especially when you consider that there is little-to-no oversight over supplement production in the United States.)
If you are taking natural remedies for stomach acid or anything else, make sure your doctor is aware – even if your product is a non-prescription plant.
Some alternative treatments, even innocuous-seeming ones like herbal teas, can be potent enough in the body to cause unhelpful interactions with required medications.
If You Do Take Protonix: Pantoprazole Nursing Considerations
We've discussed why to take Protonix in general, why people may be uncomfortable with taking Protonix during nursing, and what people may decide to do instead.
But what if you do decide to take Pantoprazole while nursing?
You should be fine. But it doesn't hurt to be aware of what could happen, what symptoms you should monitor for yourself and your child, and if there are any practices you can adopt to ensure safety for all concerned.
We'll start with a fundamental consideration: Whether you're taking any medications in addition to Protonix.
Protonix Interactions: A User's Guide
Before prescribing Protonix, your doctor should double-check your current medications.
It's not advisable to begin taking Protonix or proton pump inhibitors if you're also taking benzodiazepines, certain blood thinners, ketoconazole, sucralfate, or clopidogrel.
These medications are known to cause frustrating and even dangerous symptoms when used alongside proton pump inhibitors.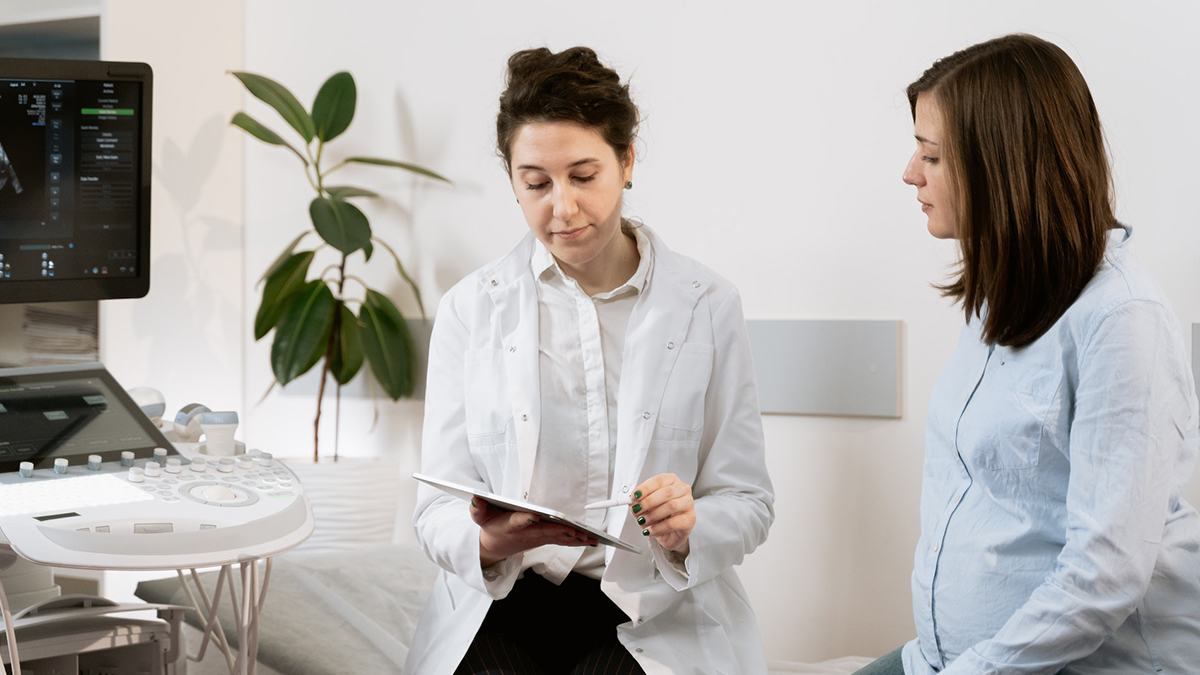 Before You Use Protonix While Nursing
If you know you're interested in taking Protonix while nursing, taking a few precautionary steps makes sense. These include:
Getting a complete physical examination. This will help you and your doctor establish a baseline to help you see how effectively your proton pump inhibitor treats your GERD. It will also help you see any adverse effects you experience more clearly.
Taking note of any skin conditions you may have. Keep a journal or take pictures of any patches of dryness or rashes you may be experiencing.
Establishing a method for assessing your respiratory status, your neurological status, and your digestive habits. How we think, breathe, eat, and excrete are fundamental to how we move throughout our days, so it can be challenging to see if these systems are changing a little bit from day to day. It can be helpful to loop in a partner or a friend to help assess your status, keep a journal, and schedule fixed check-ins with yourself to record metrics like your respiratory rate, your mood, your digestive habits, and any symptoms you may have.
While You Use Protonix: Monitoring Nursing Effects on the Baby
Above, we provided a few tips for assessing your own side effects. You'll also need to monitor how your baby is doing.
Here are a few ways to check in on your baby's health if you're using Protonix while nursing:
See if the way they behave changes. This may include changes in sleep patterns or increased irritability. (Many things cause increased fussiness or sleep changes for infants, but if you can link evident infant behavioral change to your medication's start date, that may be indicative.)
Monitor their digestion. Does your baby seem less interested in feeding than before? Are they constipated? What about their bowel movements: Did they change dramatically or suddenly?
Keep track of how much weight they're gaining. One of the easiest ways to determine whether a baby is thriving is by weight gain. Infants should gain weight consistently and relatively quickly. If their weight gain stops or slows, notify their pediatrician.
Consider These Pantoprazole Nursing Interventions
While Protonix is approved for safe use while nursing, you may still be worried about some of the pantoprazole nursing implications we've discussed.
That makes sense!
Even if you and your doctor have decided that you're going to take Protonix while nursing, it's still completely valid to want to protect your baby. That's just part of being a parent.
Taking some precautions may help. While you're using Protonix and nursing, implement the following best practices:
Take Protonix appropriately. Follow your doctor's directions regarding dosage. Don't skip doses – the dangers of drug non-adherence won't be good for you or your baby.
If you decide to stop taking Protonix, talk to your doctor about the best way to stop the medication; don't do it on your own.
In addition to monitoring your own symptoms and your child's behaviors to ensure everything seems okay, make sure your doctor and your child's pediatrician are aware of your plans. Schedule follow-ups, as needed, and work with your care team to update your dosage or pursue different treatment strategies if you or your child exhibits unwanted symptoms.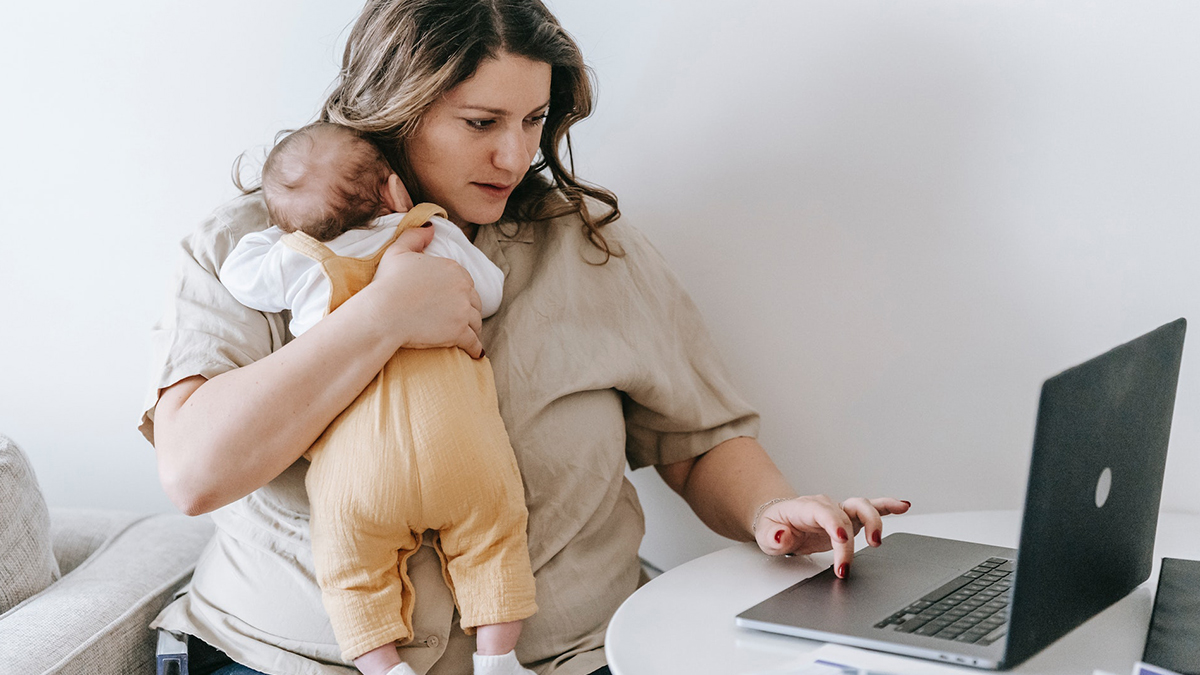 Want to Eliminate High Prescription Costs from Your Pantoprazole Nursing Considerations?
Protonix and generic pantoprazole can help manage painful GERD symptoms. And, fortunately, most experts agree that using Protonix is okay for breastfeeding parents and their children.
That doesn't mean there aren't pantoprazole nursing considerations to consider, though.
Figuring out how you will manage GERD and get your baby fed is a lot.
Figuring out where you're going to get your GERD medication (and pay for it!) is a lot more – which is why it may be time to consider shipping your prescriptions from Canada or internationally.
With the help of our international drugstore and Canadian medications site, you can reliably source your required prescription medications for a fraction of what you'll pay in America. Here, you can also take advantage of online-only perks, such as constantly updated medication guides and easy price matching.
You can even order and pay for your prescriptions in just a few clicks, saving you a trip to the store (and a lot of time and stress).
Our team is happy to work with Americans to ship medications across the border to their front door. If you're interested in learning more about our services, check out our Canadian online pharmacy ratings on TrustPilot.com and Shopper Approved (we have a 4.8/5 rating across hundreds of thousands of reviews!).
If you have questions about ordering your medications, call our customer service team at 1-866-539-5330. Then, order online, over the phone, or even by fax or mail – it's your choice!
We look forward to helping you with your healthcare needs!
The information provided on the NorthWestPharmacy.com website is intended to facilitate awareness about healthcare products and medical conditions generally but it is not a substitute for professional medical attention or advice. You should always speak with a qualified healthcare practitioner before taking any prescription or non-prescription drug.