Recipes That Go Outside The Can
'Tis the cranberry season! Whether you like yours fresh, dried or juiced, you're bound to run into these tart treats at holiday parties. The best part? They're crazy-healthy.
Case in point: Researchers from the University of Scranton found that drinking cranberry juice can reduce levels of LDL, or bad, cholesterol by 10%. And after years of speculation, researchers from The National Taiwan University confirmed that it also helps prevent urinary tract infections. (Cheers, ladies!)
Raw cranberries are high in antioxidants, which help fight free radicals—reactive cells that can cause disease, like cancer—and boost your immune system. Additionally, says the Mayo Clinic, cranberries are antiviral, antifungal and may even help improve memory.
What's that? You don't like cranberries? We thought some of you might say that. In which case, we've rounded up 14 recipes that cleverly mask traditional cranberry taste. Now, you can have your health benefits and cranberries, too.
Cranberry And Raspberry Smoothie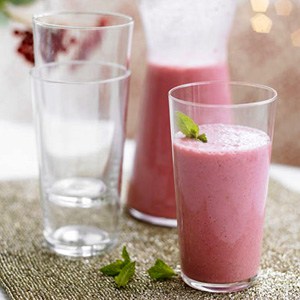 Bbcgoodfood.com
If you can't eat 'em, blend 'em! Mixing plain yogurt with cranberries and their sweeter counterpart, raspberries, is a tasty start to your day.
Spicy Cranberry Smoothie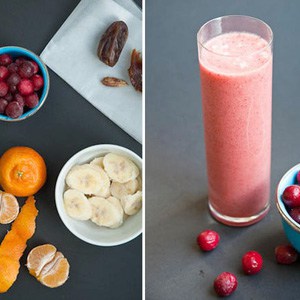 Seriouseats.com
For more of a kick in your glass, consider this mellow mix, including cranberries, bananas, orange, dates and cinnamon.
Hot Oat And Quinoa Cereal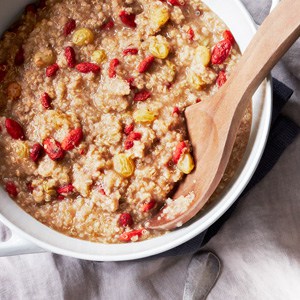 Bonappetit.com
Take back your breakfast when you stir super food quinoa in with dried cranberries, steel-cut oats and a little spice. Bonus: a study in the Journal of the American College of Nutrition finds oatmeal is best at curbing overall appetite.
Whole Wheat Cranberry-Pecan Biscotti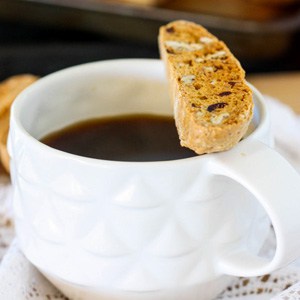 Eatliverun.com
Crunchy and sweet, this seasonal biscotti goes great with a cup of coffee. Though we won't tell if you decide to eat it on it's own—it's that good.
Cranberry Orange Breakfast Buns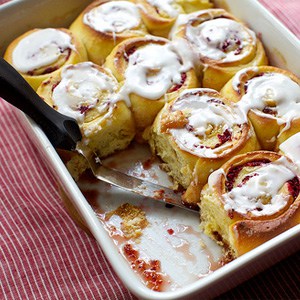 Smittenkitchen.com
Talk about a sweet find: these cinnamon-style buns are something the whole family will love. They'll also want seconds, so bake accordingly.
Cranberry Compote Layered With Lemon Ricotta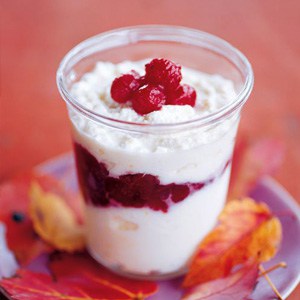 Marthastewart.com
There's more to the French than their fries. Compote is their staple sweet; one this recipe spruces up with cranberries and smooth, sweet ricotta.
Apple, Cranberry And Pecan Stuffing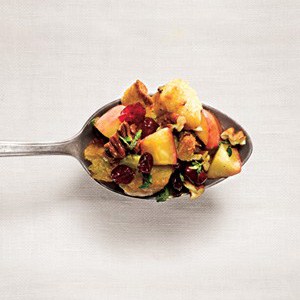 Realsimple.com
Put a spin on the traditional stuff(ing) when you toss Italian bread with Gala apples, dried cranberries and pecan halves.
Beet And Tangerine Salad With Cranberry Dressing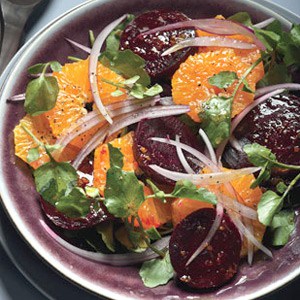 Bonappetit.com
Save an ordinary salad when you swap in foods like beets and tangerine. A drizzle of this DIY cranberry dressing helps punch up the flavor.
Couscous With Cranberries And Almonds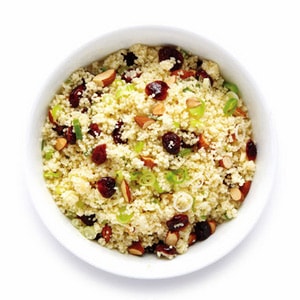 Realsimple.com
Typically couscous is served with a meat or vegetable stew, but when you add the right ingredients, it tastes fine all on its own. To make things better, couscous offers doses of antioxidants and potassium, which helps regulate blood pressure.
Cranberry Brie Grilled Cheese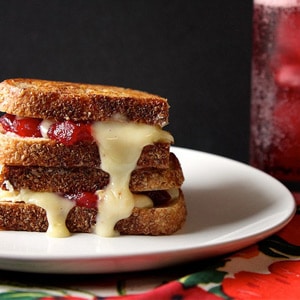 Joythebaker.com
Got leftover cranberry sauce? Good, because it pairs perfectly with spicy mustard and creamy Brie cheese. Your standard grilled cheese sandwiches don't stand a chance.
Braised Brisket With Cranberries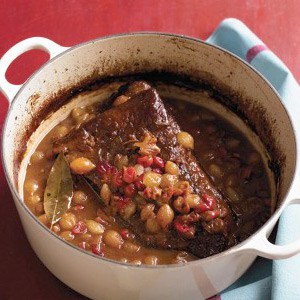 Marthastewart.com
Simmering red wine, cranberries and molasses with pot roast makes a savory sauce that goes well over mashed potatoes. And by well, we mean you'll be licking your plate afterwards.
Cranberry Swirl Cheesecake Squares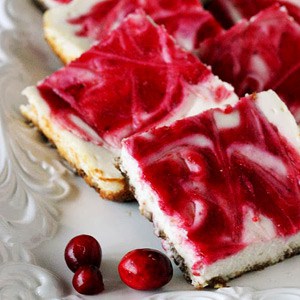 Skinnytaste.com
Low-calorie cheesecake? Yes, please. With cranberry swirls and ginger snap and pecan crust, you won't even notice you're eating a healthy version.
Cheddar And Cranberry Soda Bread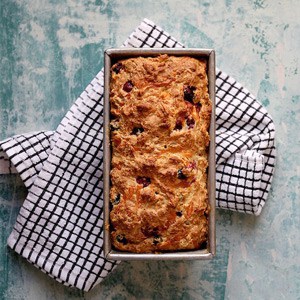 Joythebaker.com
Believe it or not, cranberry and cheddar is a combo made in heaven. They add a sweet element to this scone-like bread.
Pear and Cranberry Crisp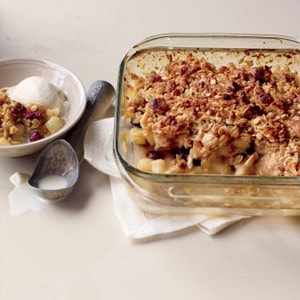 Marthastewart.com
Bartlett pears up the sweet factor you don't normally associate with cranberries. Add the crunch, cinnamon oat topping for a delicious dessert you won't want to share.