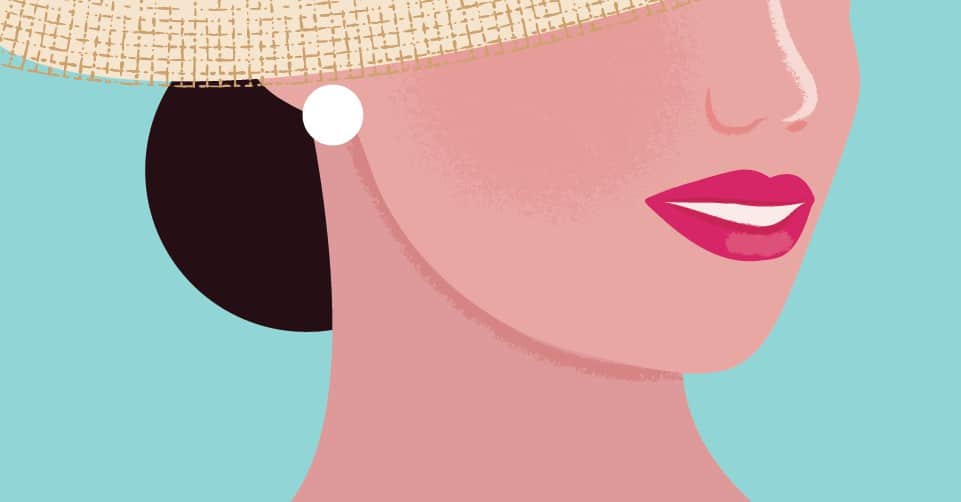 Forget the lip liner trends from the '90s (namely a dark outline with nude lips): Today's liners are chic and can benefit your look in several ways. With the right color and formula, you can achieve fuller-looking lips and longer-lasting lip color without the dated look. Follow the below guidelines and lip liner may jump to the top of your list of favorite products.
Benefits of Lip Liner
Tips to Find the Right Liner
Finding the right shade and formula is the key to a polished look. A current liner that's difficult to get any color from may have dried out and so it might be time to purchase a new one. You want your lip liner to glide on like butter!
Bold colors: For bold, bright colors, choose a liner that's a shade darker than your lipstick. It'll define the edges and blend better than a lighter color (which will make lips look thinner and faded).
Nude lipstick: One shade darker will add dimension to a neutral look. Just make sure to blend into the center of your lips to avoid the harsh contrasting line. 
Rainbow collection: Have a vanity full of lip colors? Rather than search for a matching liner for each shade, opt for a transparent pencil that's multi-purpose. The invisible formula will create a barrier to prevent feathering and act as a primer without the color. 
Formula: Look for a pencil that's creamy and glides on easily. If you plan to use liner as an all-over color, choose a chunkier pencil.
Multipurpose: If you want a double-duty pencil that'll give you more than just a clean line, look for one with a blender brush on the other end or a built-in sharpener. You can even invest in a waterproof liner for beach days!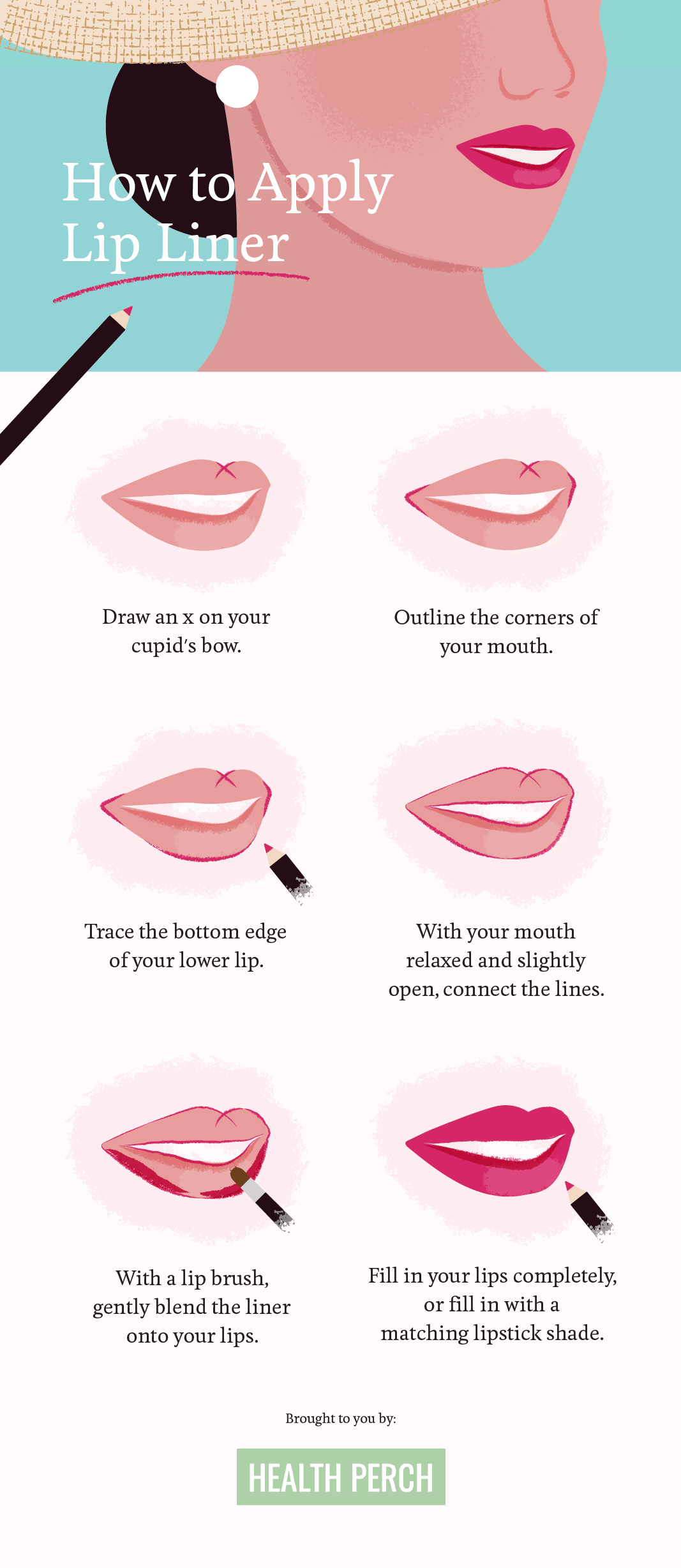 Hacks for the Perfect Application
Lip liner can result in a put-together look but applying it can be a bit tricky. Here are some tips to ensure you achieve a perfect pout every time.
Prep lips: Before applying liner, exfoliate with a gentle scrub and moisturize with lip balm to get rid of dry, flaky skin. Product will apply better on smooth skin. Sharpen your pencil but not too much—a sharp point can create too severe of a line. 
Draw an x: Draw an x on your cupid's bow with the liner and then outline the corners of your mouth. Connect the lines, making sure you keep your mouth relaxed and slightly open. 
Stick to a 45-degree angle: Apply liner with short strokes while holding your pencil at a 45-degree angle to avoid a harsh line. 
Blend, blend, blend: Once your lips are completely outlined, use a lip brush to blend the product onto the lips so it melds seamlessly with your lipstick. 
Fill in your lips completely: Rather than just line the edges, blend the liner over your lips to create a waxy barrier for lipstick to cling to all night long. This will also ensure you never end up with a dark ring as the day or night progresses. 
Apply extra: To finish the look, apply liner to the corners of your mouth after lipstick to add more dimension and prevent smudging. 
Try contrasting shades: Apply a slightly darker shade at the bow and middle of the bottom lip and then blend with a lighter shade to make lips appear fuller. 
Draw outside the lines: For thin lips, try applying liner slightly outside your natural lip line to fake a plumper pout. 
Interested in trying out liner for the first time but unsure if it's right for you? Ask a makeup artist at a department store beauty counter to test out a few colors on you before you purchase. Liner could be the product that's missing from your makeup bag for the perfect, polished look.