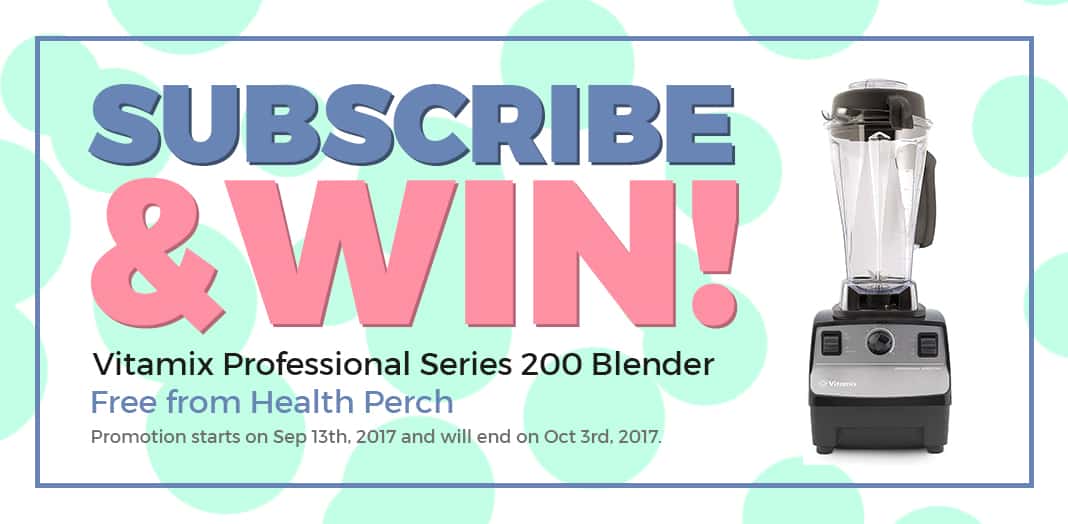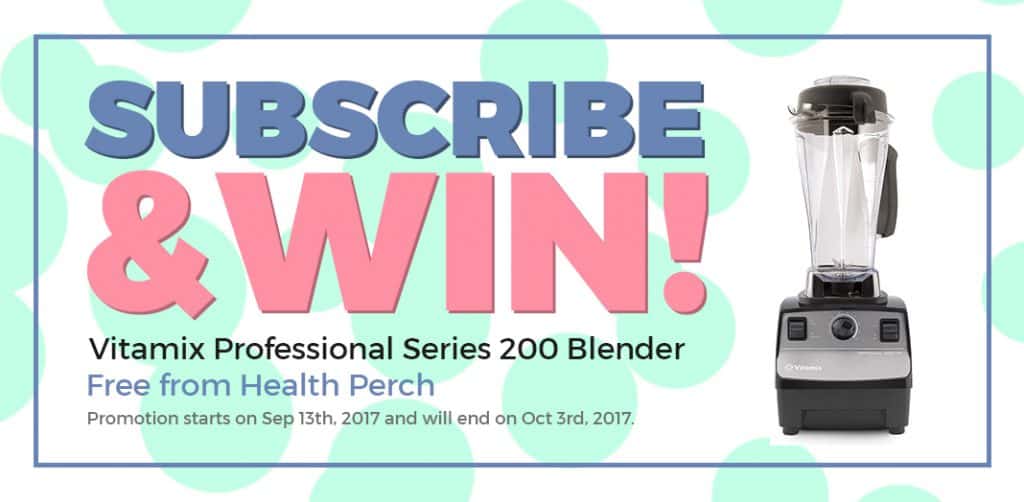 This promotion has now concluded. Please remember, you are eligible for great giveaways and exclusive promotions when you subscribe to Health Perch.
We wanted to say THANK YOU for subscribing to the Health Perch Newsletter so we have automatically entered you in our giveaway to win a Vitamix Professional Series 200 Blender.
If you are a current subscriber to Health Perch, you are automatically entered into the draw. All new subscribers to the Health Perch Newsletter from September 13th through October 3rd will also be entered to win.
Simply enter your email below to sign up for the Health Perch Newsletter and your name will automatically be entered to win a Vitamix Professional Series 200 blender.
This promotion starts on Wednesday, September 13th, 2017 and will end on Tuesday, October 3rd, 2017.
The draw will be held on October 4th, 2017. Winners will be contacted by phone or email and their first names, last initials and State of residence will be published in our newsletter. Owners, employees, and contractors of NorthWestPharmacy.com/Health Perch are not eligible to win.