The 12 Best Allergy Medicines: Prescription & Over the Counter
speciality medications
April 25, 2023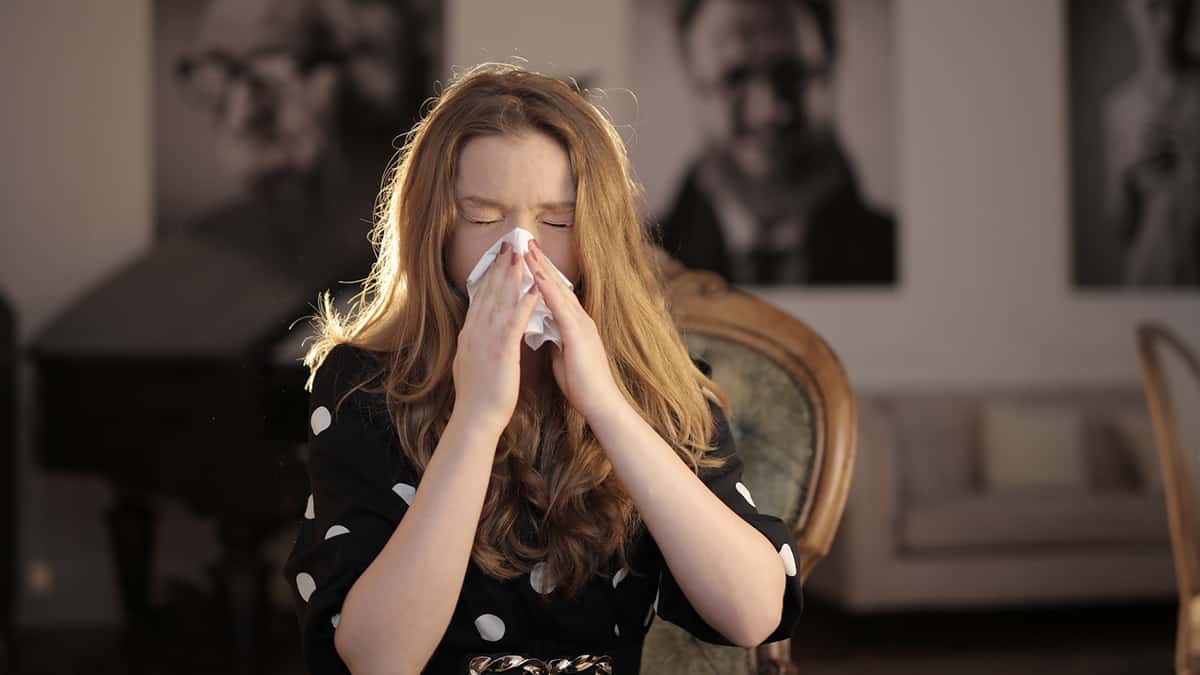 Allergies can be debilitating. It's hard to thrive – or even get anything done – when you're dealing with itchy, watery eyes or stuffed-up sinuses.
Fortunately, the best allergy medicines on the market, from Clarinex to Benadryl, can help you calm these symptoms, experience quick relief, and even help you prepare for seasonal allergies.
But there are a lot of different allergy medicines to choose from. So what's the best option? What is the strongest allergy medicine? Do you need a prescription or OTC product?
Here's everything you need to choose the best allergy medicine for you.
The 6 Best Allergy Medicines: Prescription Edition
These six popular prescription allergy medications may or may not require a doctor's appointment, but they're effective and fast-acting.
Clarinex Cost
Clarinex (desloratadine) is an antihistamine. It helps combat allergy symptoms by shutting down your body's histamine response.
Histamines are beneficial parts of your immune system that can protect you from getting sick. When you're otherwise well and your histamines decide to jump into action, you can get dry eyes, a sniffly nose, and other frustrating symptoms of immune inflammation.
Adults and children 12+ can take Clarinex once daily for effective allergy relief.
How Much Does Clarinex Cost?
In America, 30 tablets of Clarinex start at about $300.00, or $10.00 per tablet. Although that might sound reasonable when your nose is running and you're tearing up, that's a lot to pay for chronic allergy relief!
Through NorthWestPharmacy.com, American patients can buy 40 tablets of brand Clarinex for around $50.00, or $1.25 per tablet (up to 87% in savings).
Rhinocort AQ Nasal Spray Cost
Rhinocort AQ Nasal Spray (budesonide) can help patients find relief from both seasonal and year-round allergies. You can even take Rhinocort preventatively if you're sensitive to pollen or something similarly predictable.
Rhinocort AQ Nasal Spray absorbs into your nasal passages and shuts down an overactive allergic response. Budesonide is a corticosteroid and can come with side effects such as increased anxiety, blood sugar, and restlessness.
Rhinocort AQ Nasal Spray can provide safe relief for most patients within minutes.
How Much Does Rhinocort Cost?
You can buy Rhinocort AQ Nasal Spray through NorthWestPharmacy.com for around $23.00 for a 120-dose supply.
Flonase Nasal Spray Cost
Flonase Nasal Spray (fluticasone) is a corticosteroid medication that can help calm an overreactive immune response. The nozzle of this spray administers the active ingredient right where it's needed, which can result in highly efficient results.
How Much Does Flonase Nasal Spray Cost?
American patients pay $91.00 for a 16g bottle of Flonase Nasal Spray in the USA.
For around $40.00 (and up to 56% savings), you can buy the same bottle of brand-name Flonase Nasal Spray through NorthWestPharmacy.com.
Zaditen Cost
Zaditen (ketotifen), sometimes called Zaditor, is an antihistamine that can be prescribed to anyone over 3. Although Zaditen provides strong antihistamine activity, that's not all it does.
Zaditen works to stop histamine release and block histamine receptors. This effectively poses a double-check system to ensure no itch- and redness-causing histamines can cause pain and frustration.
How Much Does Zaditen Cost?
You can buy a 60-pill supply of brand-name Zaditen for around $86.00 through NorthWestPharmacy.com.
EpiPen Auto-Injector Cost
EpiPen Auto-Injector (epinephrine) is an allergy medication often associated with extreme allergic reactions.
For example, if you have a dangerous response to a bee sting or a specific food allergy, you may keep an EpiPen handy to save your life after accidental exposure. Epinephrine, the active ingredient in EpiPens, helps relax airways if they are constricted or swollen shut.
In 2016, extreme price hikes for EpiPens and resultant congressional hearings lowered the price of EpiPens from prohibitively expensive ($600.00 for two pens!) to significantly more affordable, but these one-use auto-injectors can still pack a pricey punch.
How Much Does the EpiPen Auto-Injector Cost?
Regular-strength EpiPens can retail for as much as $400.00 for a 2-pack. EpiPen Jr., the version marketed for smaller children, is even more expensive, at over $650.00 for two.
Through NorthWestPharmacy.com, you can buy one regular-strength EpiPen for approximately $155.00. If you need an EpiPen Jr., you can buy it here, too – also for around $155.00.
Oralair Cost
Oralair (grass pollen allergen extract) is an allergy medication formulated to combat symptoms associated with exposure to five common U.S. strains of grass: Sweet vernal grass, orchard grass, perennial ryegrass, timothy grass, and Kentucky bluegrass.
As a result, many people who live in areas with lots of these types of grass take Oralair preventatively before peak grass pollen season to avoid months of painful allergic reactions.
How Much Does Oralair Cost?
American patients typically go to a doctor to receive the first dose of Oralair, which drives up the price considerably. There is no generic available, and, outside of a doctor's office, it's challenging to find Oralair in the United States.
At NorthWestPharmacy.com, you can buy 3 Oralair tabs for about $27.00.
Don't see a prescription allergy med you're looking for – or want to browse our full range of prescription allergy medicine offerings? Check here to see what NorthWestPharmacy.com can offer you.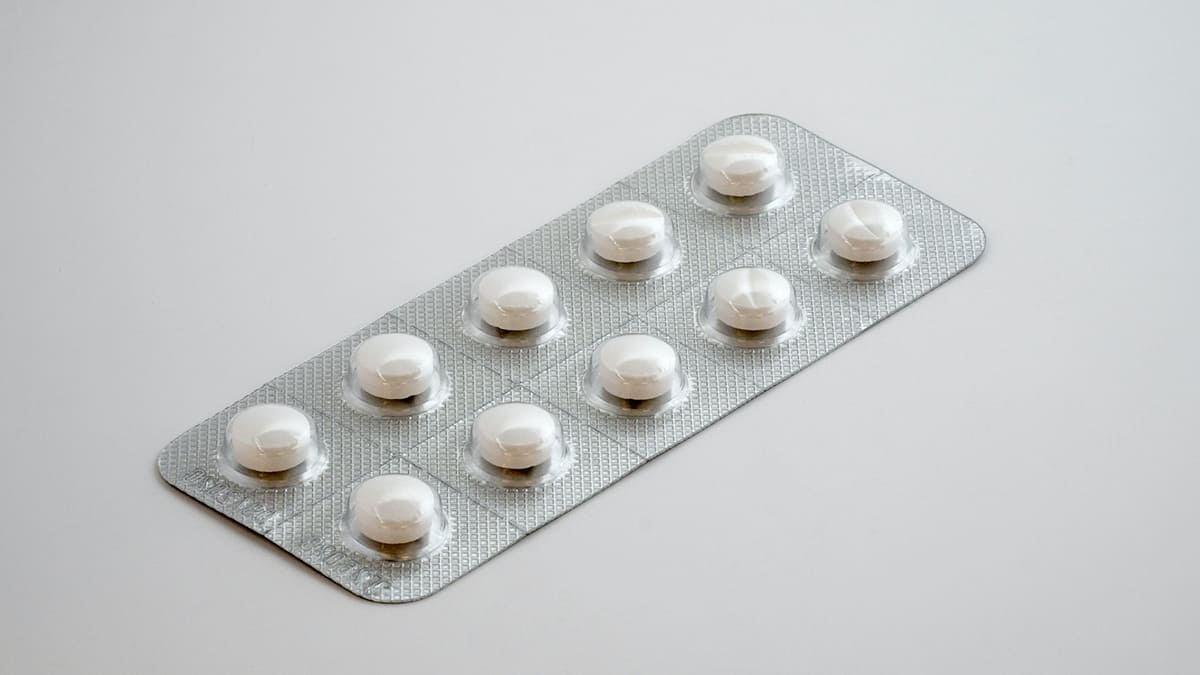 The 6 Best Allergy Medicines: Over-the-Counter Edition
While prescription allergy medicines tend to be stronger and faster-acting, OTC allergy relief products can be extremely useful (and, often, more affordable).
Here are some of the top-selling OTC allergy medicines available through NorthWestPharmacy.com.
Allegra Cost
Allegra (fexofenadine) is a versatile allergy medication. It treats runny noses, sneezing, eye redness, tearing, rashes, hives, and itchy skin.
In addition, Allegra is an antihistamine, which means it helps stop the histamine response in its tracks after an environmental irritant triggers your immune system.
How Much Does Allegra Cost?
If you're interested in buying Allegra in America, you can buy a 60-tablet supply for around $82.00, or $1.30 per tablet.
Alternatively, you can buy brand-name Allegra through NorthWestPharmacy.com for around $0.25/tablet, in a supply of 100 for around $25.00. That's up to 80% in savings.
Tavist Allergy Cost
Tavist Allergy (clemastine) is an antihistamine that treats various allergy symptoms.
If you don't have a singular recurring symptom or have several people in your household who present with different allergy symptoms, having Tavist or Allegra on hand can help.
How Much Does Tavist Cost?
Brand-name Tavist can be tough to find in the United States. Fortunately, you can easily find and buy Tavist through NorthWestPharmacy.com for about $0.60 per pill, in a supply of 60 tablets for around $37.00.
Zyrtec Cost
Zyrtec (cetirizine) is a popular allergy medication. It's an antihistamine that provides 24 hours of relief from allergies with one daily dose, making it a great choice for people who have difficulty sleeping through allergies or live with constant allergens.
How Much Does Zyrtec Cost?
Americans pay around $29.00 for a supply of 24 Zyrtec tablets, or around $1.20 per tablet.
To save up to 10%, you can buy 36 tablets of Zyrtec for around $39.00 through NorthWestPharmacy.com, or just over $1.08 per tablet.
Dristan Nasal Mist Cost
Dristan Nasal Mist (phenylephrine hydrochloride/pheniramine maleate) has dual active ingredients. With this one medication, you can get the relief of both an antihistamine (to soothe your body's inflammatory response) and a decongestant (to help you breathe and clear your sinuses).
Unfortunately, Dristan Nasal Mist can be difficult to find in the United States.
How Much Does Dristan Nasal Mist Cost?
You can buy a 15mL bottle of Dristan Nasal Mist for around $10.00 through NorthWestPharmacy.com.
Claritin Cost
Claritin is a popular allergy medication that offers 24-hour non-drowsy relief from symptoms associated with common allergens (including ragweed, tree, and grass pollen).
How Much Does Claritin Cost?
You can buy brand-name Claritin through NorthWestPharmacy.com for about $30.00 for a pack of 20 pills.
Benadryl Cost
Benadryl is a popular OTC antihistamine that patients take when fighting cold or allergy symptoms. It can make you sleepy, however.
If you're about to fall asleep with allergy symptoms, that can be a distinct perk – but if you're about to drive anywhere or need allergy relief during the day, an option like Claritin may be worth considering.
How Much Does Benadryl Cost?
Through NorthWestPharmacy.com, you can buy 100 capsules of Benadryl for around $33.00.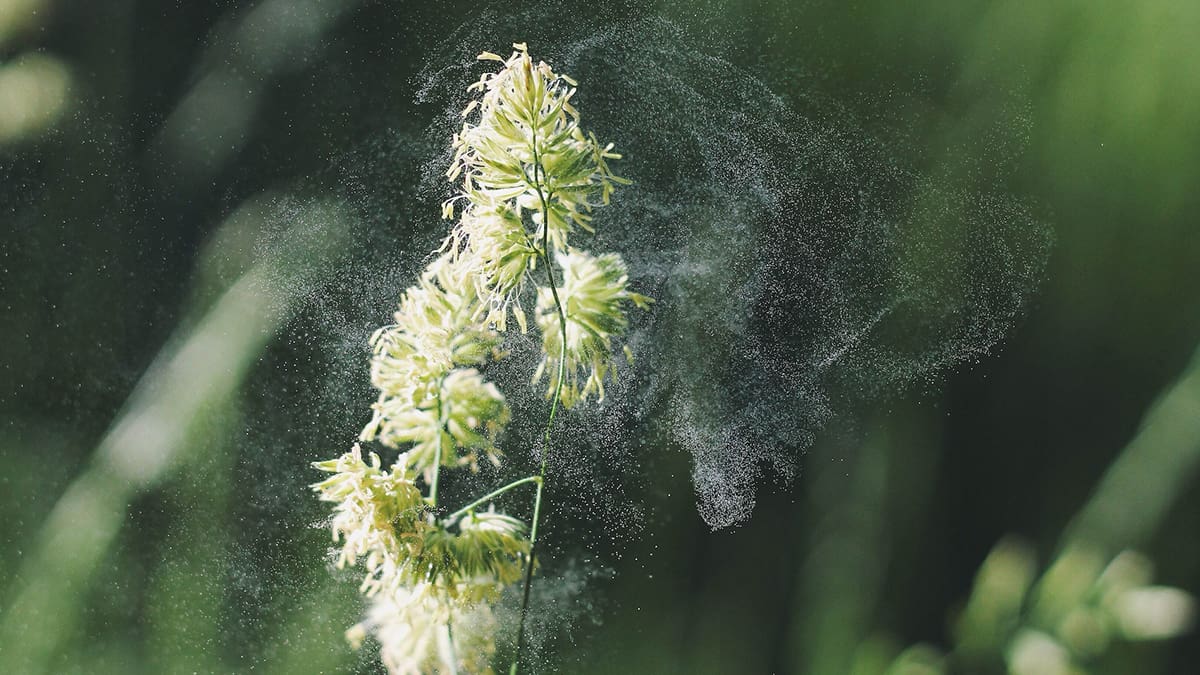 Buyer's Guide to the Best Allergy Medicines
We've helped hundreds of thousands of people find the medicine they need to thrive (even during allergy season). Here are some of the common questions we've fielded over the years:
What Should I Look For in the Best Allergy Medicine for Me?
When looking for the best allergy medication for your symptoms and lifestyle, it can be easy to get overwhelmed by your options. Here's a simple process to follow:
Identify the specific symptoms you're experiencing.
Check for a medication that targets those symptoms.
Review the side effects of the medicines you're considering.
Ask your doctor about potential interactions between the allergy medication and other medicines you might take. (Or call to speak with one of our pharmacists free-of-charge!)
Make sure the cost and dose schedule fits within your budget and lifestyle.
At NorthWestPharmacy.com, we provide comprehensive medication guides and reliably low prices to help you with this process!
What Forms Do Allergy Medicines Come In?
Allergy medicines come in a variety of forms. This means you have an excellent chance of finding an allergy medicine that works for you!
Common forms of allergy medicines include:
Tablets
Capsules
Nasal Sprays
Liquids
Eye Drops
Injections
With the exception of EpiPens, injections are usually reserved for hospital or professional healthcare provider administration.
Do Allergy Medicines Have Any Side Effects?
Yes! Allergy medicines, just like any medicines, can cause side effects.
These side effects vary from medicine to medicine. Common side effects of allergy medicines include dry mouth, headache, drowsiness, upset stomach, and dizziness.
Do I Take Allergy Medicine Daily?
Whether you take allergy medicine daily depends on the cause of your allergy, the type of allergy medicine you take, and how severe your symptoms are.
For example, eye drops and nasal sprays may need daily administration for consistent relief. Patients usually use EpiPens, antihistamines, and decongestants only after recognizing symptoms (or encountering allergens).
Are There Effective, Natural Allergy Medicines?
There are natural allergy treatments, and many swear by them. These treatments range from vitamin C supplements to herbal teas, acupuncture, and beyond.
Before using any of these options, it's important to remember that natural remedies may not have extensive testing backing up their results.
Finally, although it's easy to dabble in natural remedies informally, natural medicines affect the human body. Sometimes, natural remedies have interactions with prescription medications. You should always consult your healthcare provider before trying even natural allergy remedies.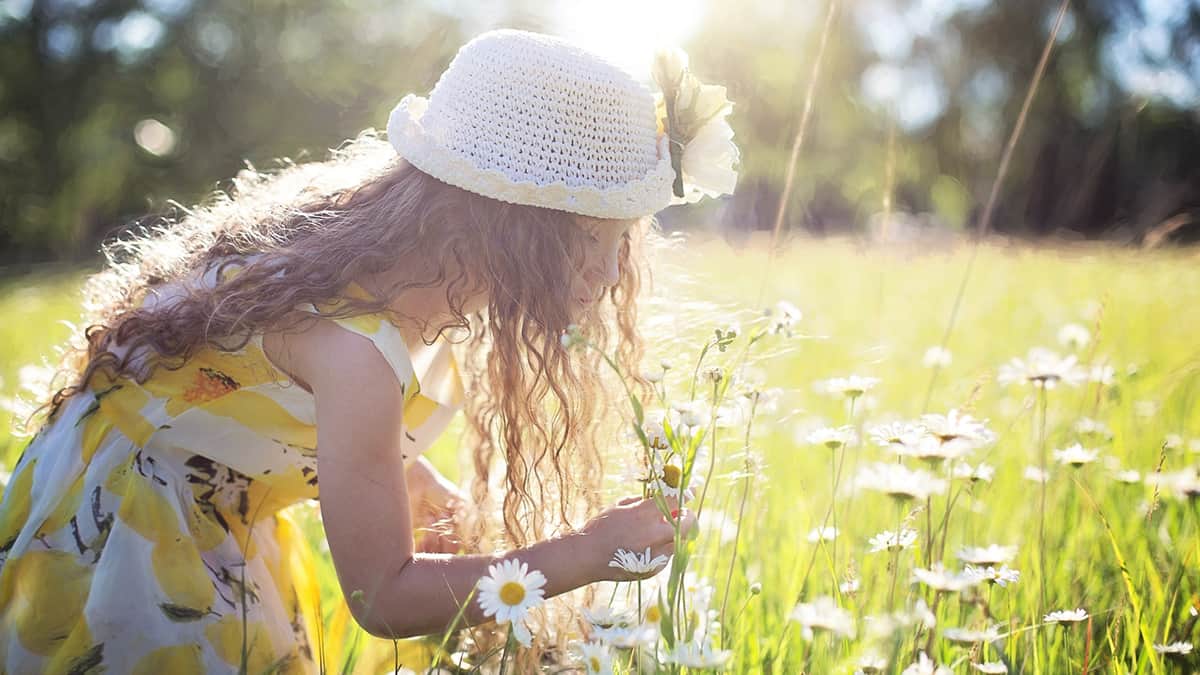 In Search of the Best Allergy Medicines? Start Here
When you need the best allergy medicine for your symptoms, you don't need obstacles standing between you and the relief you seek.
You need a simple way to order allergy medicines now. You need straightforward information, easy purchasing processes, and trustworthy brand names.
And you absolutely don't want to worry about sky-high prices. Not when your eyes are streaming, or you're preparing for a fast-approaching hay fever season.
At NorthWestPharmacy.com, we get it. That's why we've prioritized a seamless customer experience in our Canada drugs store and international pharmacy. Have your doctor send your allergy medicine prescription to us, or peruse our site to pick up powerful OTC allergy remedies.
Either way, you can buy your allergy medicines through our site and have them shipped directly to your front door.
Interested in learning more about what NorthWestPharmacy.com can offer you? Check out our customer online pharmacy ratings, scroll through our helpful medication and pharmaceutical industry articles, and give our team a call if you have any questions. The number is 1.866.539.5330.
When you're ready to purchase allergy medicine online, NorthWestPharmacy.com is here to help you save.
The information provided on the NorthWestPharmacy.com website is intended to facilitate awareness about healthcare products and medical conditions generally but it is not a substitute for professional medical attention or advice. You should always speak with a qualified healthcare practitioner before taking any prescription or non-prescription drug.