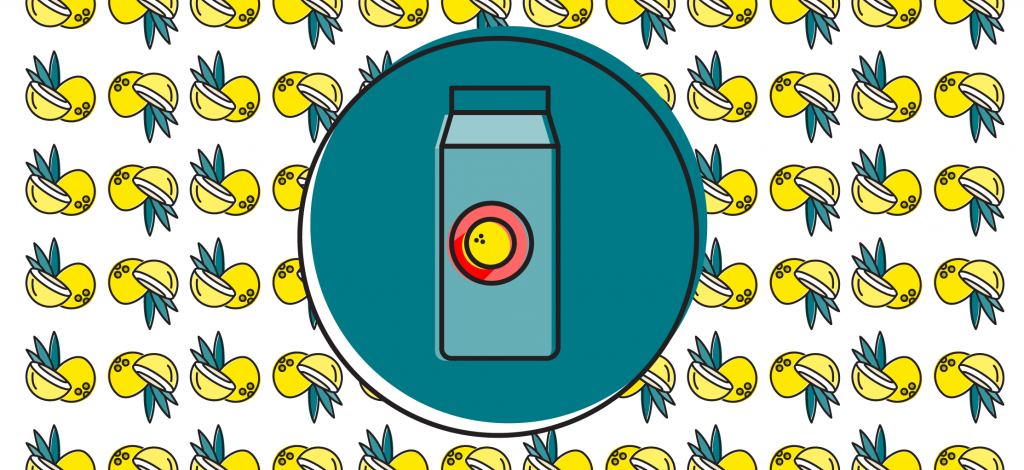 Whether you're avoiding dairy for health reasons or opt to forego animal products altogether, coconut milk is a fantastic ingredient to have on hand to replace milk, half and half, or cream in many recipes. You've probably seen plenty of savory dishes call for this creamy, coconutty ingredient, including curries, rice dishes, and soups, but coconut milk is also a fantastic ingredient for dessert recipes from ice cream to baked goods. Read on to find out which type of coconut milk is best for desserts plus how to use it in 10 healthier dessert recipes.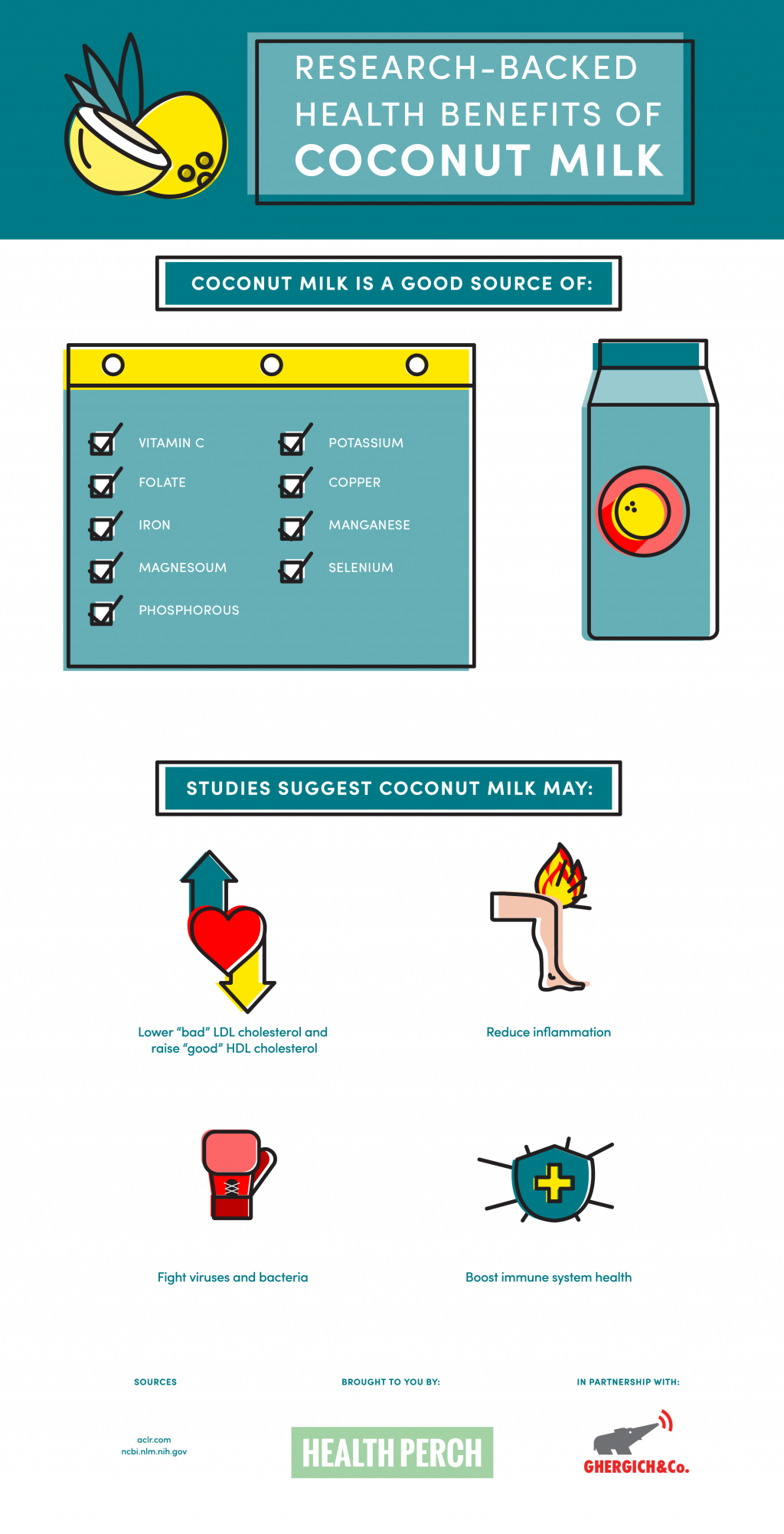 A Primer on Coconut Milk
So, what exactly is coconut milk? Unlike coconut water, which is found naturally in the center of young green coconuts, coconut milk is made by combining solid coconut flesh with water. The resulting product is a thick, creamy milk full of coconutty flavor. You can also buy coconut cream, which is similar to coconut milk, but without the water. It is thicker and richer than coconut milk, so it's often used in desserts. (But don't confuse it with cream of coconut, which has added sugar.)
Coconut milk is available in a few different forms. Usually if recipes don't specify, they are referencing the unsweetened kind that comes in a can. Some boxed coconut milk is basically the same as the canned kind, so you can swap these for each other without issue. Other shelf-stable boxes and cartons can be categorized as "coconut milk beverage," and are better suited for smoothies, coffee, or cereal rather than cooking. Same goes for refrigerated coconut milk cartons and bottles. If a recipe calls for coconut milk, avoid using the kind you find in the dairy aisle and opt for the canned variety instead!
Now, let's talk about fat. When cooking with coconut milk, unless a recipe calls for reduced-fat coconut milk, it's almost always better to use the full-fat version. Just like swapping in skim milk for heavy cream might ruin a conventional recipe, the same thing can happen with coconut milk.
A simple blend of full-fat coconut milk, instant coffee, vanilla, and dates (for sweetness!) make for a perfect, creamy, warm-weather treat. Serve them up in a fun popsicle mold or use small paper cups.
Whether you follow a keto diet or not, this citrusy custard recipe is worth a try. Simply combine coconut milk, lemon zest, eggs, and the granulated sweetener of your choice, pour the mixture into individual ramekins, and bake in a water bath for 45 to 50 minutes. Cool and then chill the custards completely before serving.
With just five ingredients, these paleo, gluten-free, vegan, and refined sugar-free bars are super simple to make. All you need is unsweetened coconut, coconut oil, coconut cream, maple syrup, vegan chocolate chips, a square pan, and a freeze. Pro tip: You can use full-fat coconut milk instead of a can of pure coconut cream. Just place your can of coconut milk in the fridge overnight (be careful not to shake the can). The next morning, open the can and scoop the solid layer off the top; this is the coconut cream.
While mousse feels like one of those fancy dishes reserved for dinner parties or sophisticated restaurants, it's actually incredibly easy to make at home. Rather than rely on the conventional heavy cream, this recipe swaps in coconut milk and combines it with cocoa powder, maple syrup, and vanilla.
Here's one for anyone who feels nostalgic about the pudding cups of elementary school. The combination of coconut milk, coconut sugar, eggs, vanilla, and butter make for a slightly elevated version of classic vanilla pudding.
A refreshing mix of coconut milk, fresh fruit, and maple syrup make these pops the perfect healthy summer treat. Coconut milk produces a creamy fudgesicle-like texture without a ton of extra sugar or dairy.
The addition of raw cashews to this coconut milk-based ice cream gives this dairy-free delight the perfect nutty, naturally sweet flavor. Plus, the raspberry swirl pairs perfectly with coconut and cashew. Try adding mini chocolate chips if you want a more decadent version.
This 10-ingredient pie includes coconut in five different forms—coconut milk (of course), coconut sugar, coconut oil, coconut cream, and shredded coconut. From the oat-almond crust to the pudding filling and the whipped coconut cream topping, this entire recipe is naturally sweetened.
If you've ever tried the classic Disney Park treat, you'll understand why this healthier homemade version made our list! The combination of frozen pineapple, coconut milk, and frozen banana give this dairy-free (and added sugar free) dessert that classic soft serve feel without any added gums or starches.
Full-fat canned coconut milk or canned coconut cream make these vegan truffles super rich and tasty. In addition to the coconut milk, all you need to whip these up is bittersweet chocolate and coconut powder. From there, the additions and toppings are up to you—add ¼ teaspoon of mint extract to the base, roll the truffles in roasted coconut, or dip them in melted white chocolate to customize the flavors to your liking.
One more word to the wise before you start cooking: Shake those cans of coconut milk before opening to blend the thick coconut cream with the thinner watery milk for a more consistent, pourable texture.