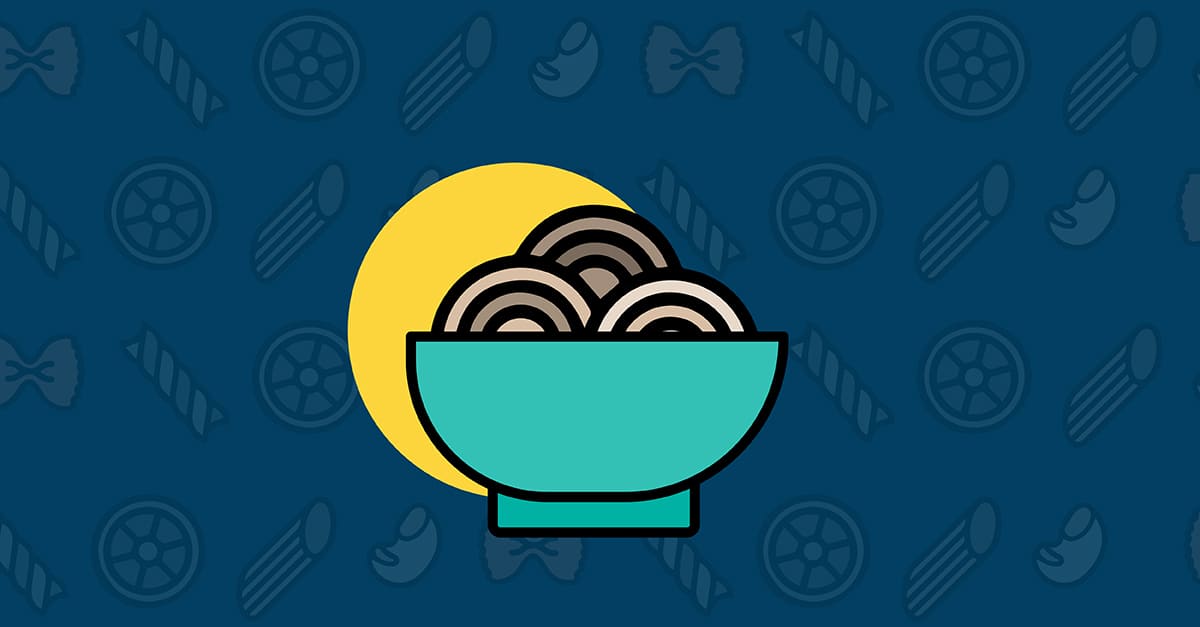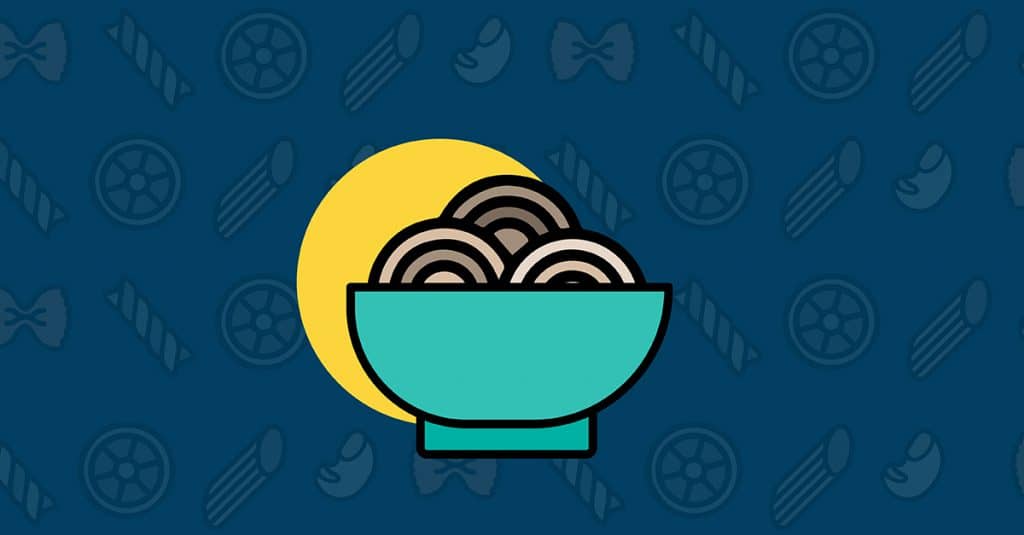 Whether you'd like to lower your intake of carbs, double down on protein, or avoid gluten, you no longer have to pass by pasta. Alternative pastas demonstrate that non-grain pastas can be both healthy and delicious.
Healthier than conventional pasta, and just as tasty
Traditional pastas are made from semolina, a gluten-containing flour refined from durum wheat. Whether they include hearts of palm, beans, or quinoa, alternative pastas made from nutritionally dense, versatile, often organic ingredients help people plate up the same pasta dishes they love but without wheat.
Alternative pastas often boast a range of health benefits, including:
Higher protein
Higher fiber
Lower carbohydrates
Gluten-free
Some non-grain pastas offer up to 44 grams of protein per serving—nearly the recommended daily minimum protein intake for an average sedentary man or woman.
Many non-grain pastas feature a more pasta-like texture than those made from rice. Trying to limit or avoid wheat and gluten? Check the ingredients. Some alternative pastas are grain- or gluten-free while others incorporate wheat or other grains.
No matter what your dietary preferences or needs, these eight alternative pastas can expand your pasta-eating palate.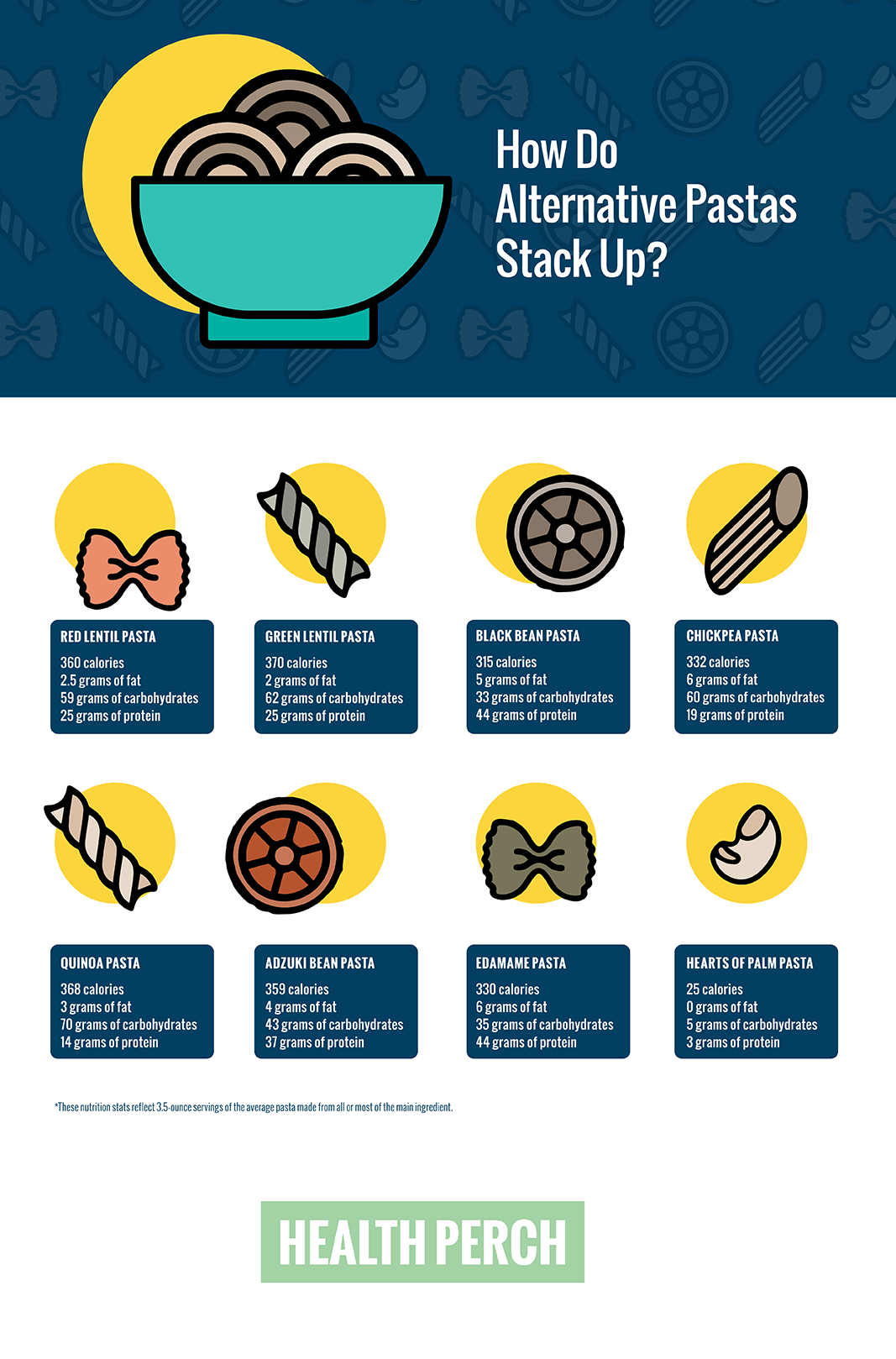 Red lentil pasta
Lentils come in many colors and varieties, but one of the fastest cooking and most versatile is the trusty red lentil. Since lentils are more filling than semolina, you may feel full eating a smaller portion of lentil pasta. In addition to impressive fiber and protein stats, red lentils add a pop of bright color to every plate.
Green lentil pasta
The earthy flavor and color of green lentils also makes for a visually pleasing base for your pasta meal. Add roasted vegetables, sautéed or grilled meats, or rich sauces to this protein-rich option.
Many lentil pastas have similar carb counts to wheat pastas but lentils have more complex carbohydrates than some wheat pastas. These types of carbs lead to slower, steadier digestion, which can prevent blood-sugar crashes. However, when avoiding wheat and gluten altogether, lentil pasta is a tasty—albeit slightly more al dente—way to skip the gluten but have the pasta.
Black bean pasta
Sure, lentils bring vibrant reds or greens to your pasta—but the earthy, intense dark browns and blacks of black beans offer a surprising visual contrast to pasta dishes.
Many black bean pastas are 100-percent black beans. That maximizes their fiber and protein content. In addition to standard pasta sauces—such as marinara or pesto—you can also experiment with flavor combinations beyond the ole Italian boot. Southwest or Latinx flavors can take on new life in a bowl of black bean pasta, perhaps topped with sliced avocado.
Chickpea pasta
Considered by many to be "the king of beans," the chickpea is no stranger to being ground into flour. Also known as garbanzo beans, ceci beans, Egyptian peas, or chana, the chickpea has morphed into a great pasta option that can be completely grain-free and gluten-free. As one of the world's most nutrient-dense foods, chickpeas come packed with nutrients such as zinc, magnesium, phosphate, calcium, folic acid, iron, B vitamins, and potassium.
Chickpea pastas cook up with a similar al dente texture to wheat pasta, which is a major bonus if you're used to mushy gluten-free pasta options. With a flavor that more closely resembles chickpeas than traditional pasta, the mild, slightly nutty taste of chickpea pasta pairs beautifully with cheese- or butter-based sauces.
Quinoa pasta
Technically a seed, the South American superfood quinoa is full of nutty flavor and a pleasant chewy texture. Often mixed with grains such as corn or rice, quinoa pastas are typically gluten-free but not necessarily grain-free. Quinoa pastas also cook up similarly to wheat pasta with a firmer texture, making it a good choice for soups or salads, which require more mixing and stirring.
Adzuki bean pasta
Perhaps most widely known as the base for the sweet red bean pastes that fill many Japanese-style sweets, adzuki beans also bring a maroon color and light sweetness to pasta. Expect these soft noodles to feel light on the palate, making them a great complement to richer toppings and sauces such as browned butter, a meaty ragu, or sautéed mushrooms. In addition to their high iron, antioxidant, and folic acid content, adzuki bean pastas also hold their own with other bean pastas in the high protein and fiber department.
Edamame pasta
Adzuki beans aren't the only bean native to Asia to join the ranks in the pasta aisle. Nutty, fresh-flavored edamame (also known as soy beans) is another protein-rich, gluten-free pasta option. High in calcium and protein, edamame brightens up your bowl with its trademark spring green color, perfect for herbaceous sauces such as pesto. The texture is similar to wheat pasta, but with a much higher iron content—up to half the daily minimum required intake.
Hearts of palm pasta
Seeds and legumes can't have all the gluten-free fun though. For a completely different take on pasta, hearts of palm, or palmini, make a unique, palm-flavored, low-calorie pasta. Made with sustainably harvested hearts of palm, this option is lower in protein, but rich in other nutrients such as calcium, zinc, and vitamin B6. The palm-forward yet mild flavor is easy to dress with a range of toppings and sauces, too. Hearts of palm pasta can also help you up your veggie intake—a welcome addition to any dinner plate.
Plenty of pastas to please your palate
Today's alternative ingredients can help you weave away from wheat while still filling your plate or bowl with tasty, nutritious pasta. Which one do you think will be your new favorite?