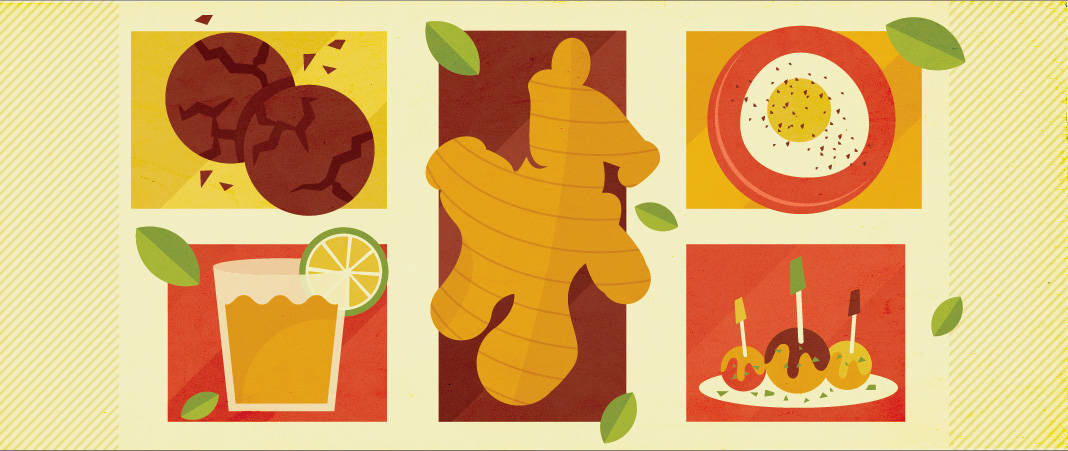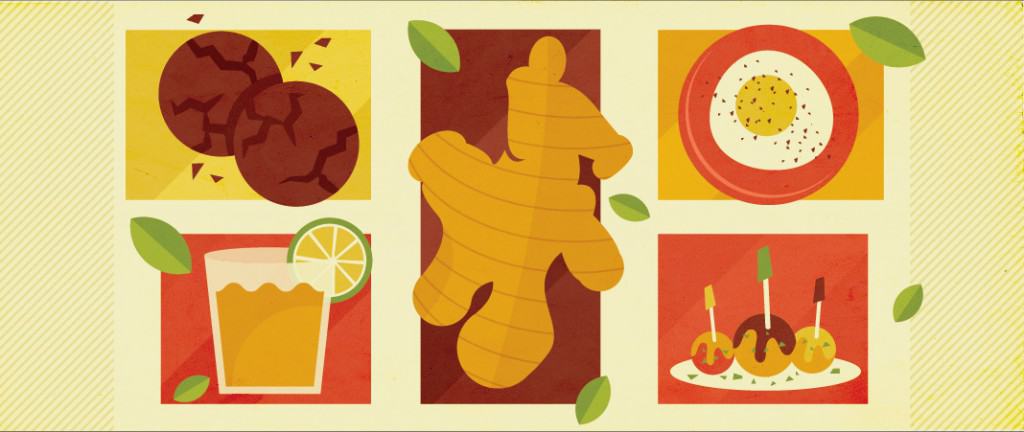 Ginger is so much more than the pinky-orange pile of "stuff' that sits in the corner of every sushi roll you've ever ordered. The root vegetable found in Asian-style cooking and a staple of detox diets actually adds a distinctive zing to whatever stir-fry, smoothie, or pastry confection you add it to.
But don't let its brown, crooked appearance turn you away. Beyond its signature spice, the Asian root vegetable is a long-time herbal remedy for all sorts of tummy troubles—including gas, motion sickness, nausea, and vomiting. (If Mom or Dad ever poured you a glass of ginger ale when you had a stomach ache, this should all start making sense.) It's all thanks to gingerol and shogaol, which are thought to help stimulate your body's flow of digestive juices, according to Memorial Sloan-Kettering Cancer Center online. And since it's a natural, herbal remedy, doctors often prescribe it as a safe solution for nausea in pregnant women.
Those gingerols are also the force behind ginger's incredible antioxidant and anti-inflammatory effects. These naturally occurring compounds have been found in dozens of clinical studies to reduce joint pain and swelling in those with chronic or rheumatoid arthritis, help with muscle pain and discomfort, and even keep Alzheimer's at bay. The cancer-fighting power of gingerols have been shown in animals to suppress tumor growth and stop the proliferation of cancer cells.
Convinced? We thought so. Here are some seriously tasty ways to start reaping the healthy benefits of ginger: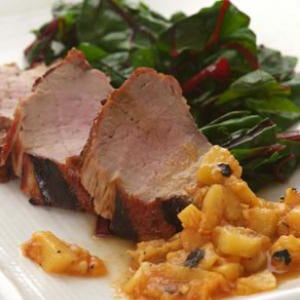 Pork Tenderloin with Grilled Peach-Ginger Chutney
The incredible ginger and peach combo really amps up plain pork.
You can make this recipe all year round using an indoor grill pan!
View Recipe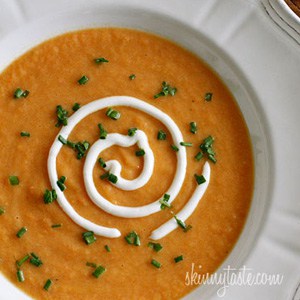 Skinny Yet Creamy Carrot Ginger Soup
Slurp the health benefits of ginger with this yummy soup that will warm you up from the inside out.
Only 110 calories per serving!
View Recipe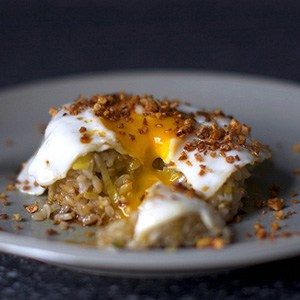 Ginger Fried Rice
Good news: ginger is still healthy even when it's crispy.
Topped with a fried egg, this spin on fried rice is way too luxurious to be a side dish.
View Recipe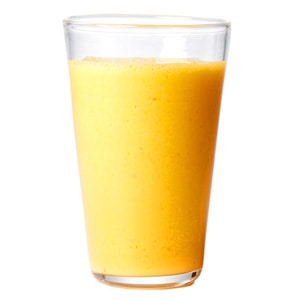 Apple Carrot and Ginger Smoothie
Wake up with ginger! This great breakfast alternative is a super nutritious way to get your day going.
View Recipe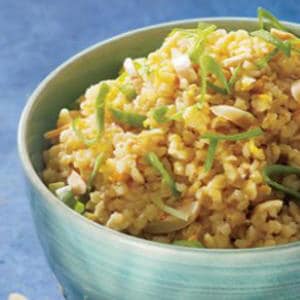 Bulgur with Ginger and Orange
Trade your ordinary brown rice for this citrus-y take on bulgur—a common grain in Middle Eastern cooking that's packed with more fiber, magnesium, and iron than couscous.
View Recipe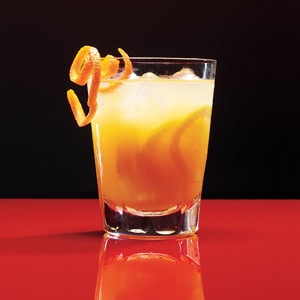 Ginger Snap
Why not make your happy hour a healthy one, too? The pear nectar helps sweeten the deal in this drink that is sure to induce that warm-and-fuzzy feeling.
View Recipe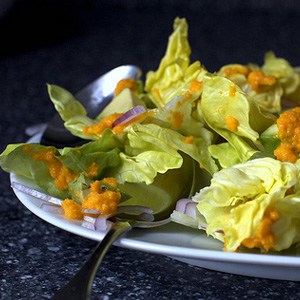 Avocado Salad with Carrot Ginger Dressing
Talk about a salad with a kick! The miso paste, sesame oil, and rice vinegar will make you wonder why you ever ordered take-out.
View Recipe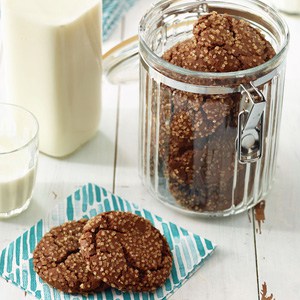 Molasses-Ginger Cookies
Made with ground ginger, these dark, spicy cookies are dying to be dunked in a mug of warm, milky tea.
View Recipe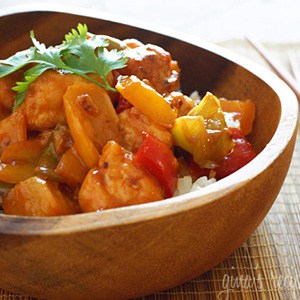 Thai Chicken and Pineapple Stir Fry
Can't handle ginger as the main event? Hide it in this yummy stir-fry and watch your anti-ginger kiddos scarf it down.
View Recipe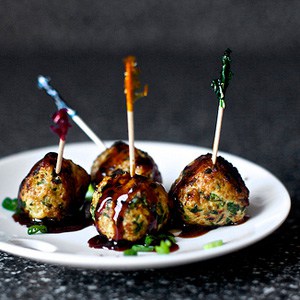 Scallion Meatballs with Soy-Ginger Glaze
Stun your guests (or even just your family) with these party-perfect meatballs. The sweet gingery glaze thanks to plenty of dark brown sugar will keep them coming back for more!
View Recipe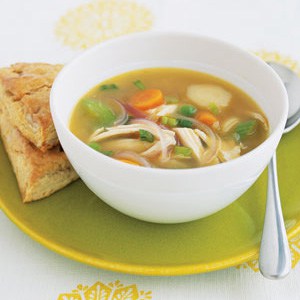 Ginger Chicken Soup With Vegetables
Amp up the healing power of this timeless home remedy with fresh grated ginger and some hearty root vegetables. The use of already cooked rotisserie chicken makes this recipe a time saver, too.
View Recipe