Insight From Our Favorite Vegetarian Bloggers
The most recent research on our country's eating habits found nearly half the U.S. population eats at least one vegetarian meal per week, but only four percent maintains a vegetarian or vegan diet all the time. While there are benefits to eating meat on occasion, countless studies point to the many health benefits of vegetarian and vegan diets. Research suggests those who avoid meat have a lower risk of obesity, hypertension, type-2 diabetes, heart disease, and multiple cancers. But let's be honest: Salad for every meal doesn't sound so appetizing. We reached out to our favorite vegetarian bloggers to see how they cook up new and innovative dishes and what inspired them to chose a mostly plant-based lifestyle. They were also kind enough to send along their favorite fall recipes—all vegetarian and all tasty.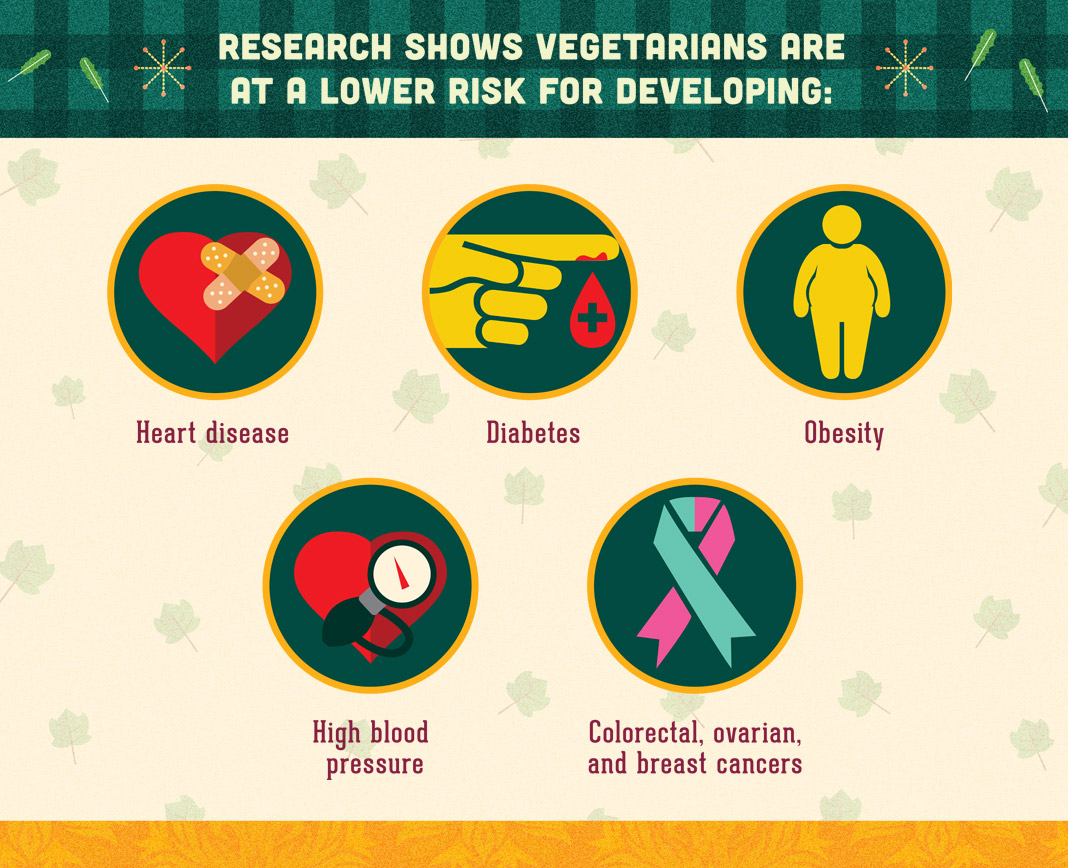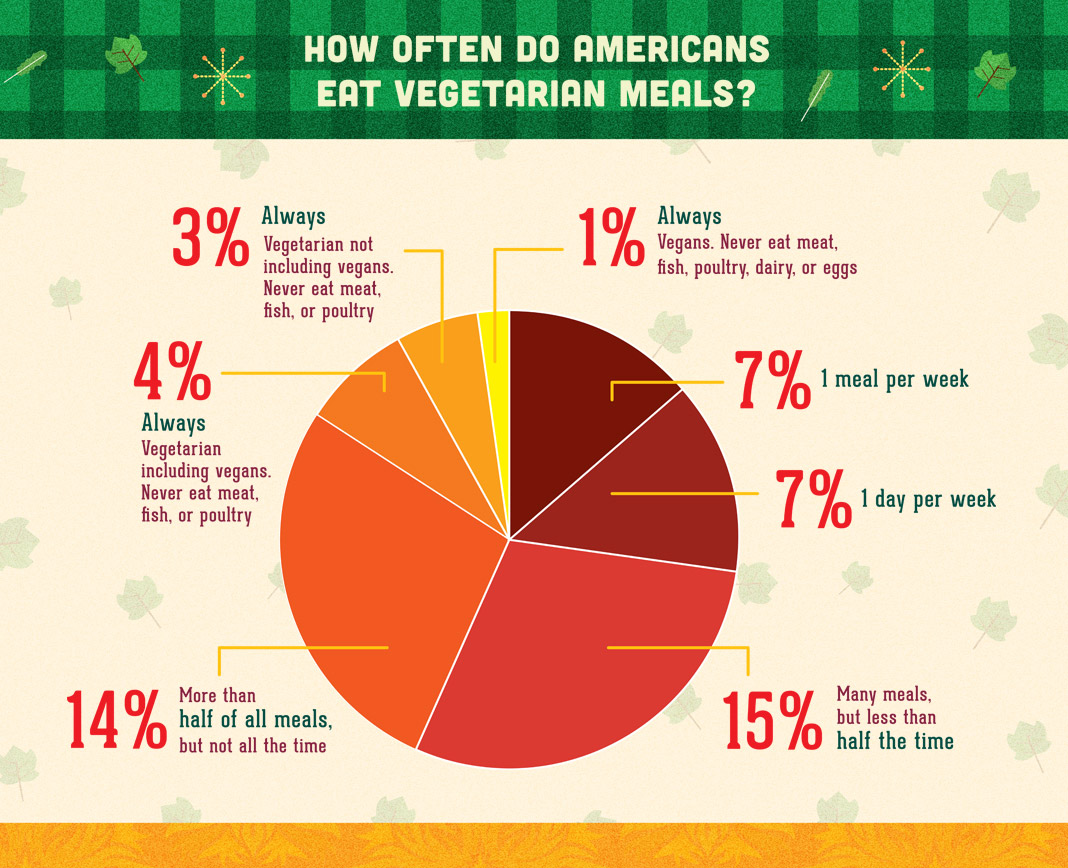 Veggie Mama



Stacey Roberts eats, reads, travels, picks up endless LEGO, and blogs about all of it. Check out more from Stacey here.
You've said on your blog that you're not a big fan of tofu. Would you eat it if it was slathered with BBQ sauce, or is it a no-go?
Oh I'll eat just about anything slathered in BBQ sauce! In fact, one of my earliest recipes I posted was tofu in a glorious smoky BBQ sauce. DELICIOUS. I've evolved to love tofu a little bit, but it's got to be done right.
Have you ever had to deal with backlash for your choice to live a vegetarian lifestyle?
Not necessarily backlash, but I've had (more than) my fair share of meat jokes and silly comments. It's half a part of Australian culture, where we gently make fun of people and don't take ourselves too seriously, and half people feeling a bit threatened and defensive about their own choices.
Any tips for those looking to transition into a vegetarian lifestyle?
My only tip is to do it the way you know you'll be comfortable with and will be able to sustain. If that's going cold turkey, excellent. If it's doing it gradually, excellent. Find lots of great recipes online or in books, find a buddy to do it with, and if you slip up, then just try again.
Favorite Fall Recipe: Roasted Pumpkin and Fennel Salad with Haloumi
My New Roots
A holistic nutritionist and chef, Sarah Britton (BFA, CNP) is the creative force behind MY NEW ROOTS, the award-winning food blog which features original recipes that taste great, look beautiful, and boast incredible health benefits. A Certified Nutritional Practitioner, Sarah is the founder of New Roots Holistic Nutrition. The goal of New Roots is to educate others to be an active participant in their own health and healing. Sarah's debut cookbook is available for preorder. Check out more from Sarah here.
Why are you so passionate about plant-based food?
Eating a plant-based diet has so dramatically changed the way I feel, for the better—I have more energy, clarity of mind, and most importantly, connection to the earth. There is also a noticeable peace and calm that comes with eating this way. The body is strong and the mind is at ease.
You describe yourself as a "whole food lover." What does this mean to you?
I try to avoid any foods that have been radically transformed from their original state. Short of that, if I know that I can't make it at home in my kitchen (yogurt, pickles, nut milk, granola, etc.), then I probably wouldn't eat it. Whole foods are perfect little packages of nutrition, so much more than the sum of their vitamins and minerals. When we begin taking apart foods to prolong shelf life, increase or decrease macronutrients, and alter the taste, we really do dismantle the delicate life force and balance of elements that are synergistically linked for our own benefit.
What would be your top tips to someone who wants to eat healthier but has no idea where to start?
Starting small is very important. Many people feel the need to overhaul their diet in a day, and this is simply unrealistic. Swapping processed foods for whole foods (quinoa for white rice for example) is a great way to start because you will notice a difference in how you feel right away. But I always say the three things you can do to change your health dramatically without visiting the health food store are chew your food, drink more water, and think happy thoughts.
Favorite fall recipe: Beet and Black Lentil Borscht
Veggie Num Num
Trudy Slabosz is the creator of the vegetarian blog Veggie Num Num. A vegetarian for more than 15 years, she has a passion for healthy vegetarian food and creating veggie meals everyone can enjoy. Vegetarianism has had a profoundly positive effect on her life and her aim is to share just how easy, healthy, and delicious being a vegetarian can be. She lives and cooks in South-east Queensland, Australia, with her husband, their daughter, and the fat tabby cat Ludo. Check out more from Trudy here.
You've been a vegetarian for more than a decade. What encouraged you to ditch the meat?
For me, the choice to be vegetarian was quite a sudden decision. As a kid I was fortunate to have a mum who frequently cooked amazing veggie meals, but even so, I never really contemplated becoming vegetarian until my early adult years. Quite simply, I had an abrupt realization that I no longer wanted to eat meat because I no longer wanted eat animals. It's a decision I've never regretted and one that's filled my life with many positives!
How does vegetarianism positively influence your life as a whole?
Being vegetarian makes me happy in so many ways. It's encouraged me to be a conscious eater—not only conscious of where the food on my plate comes from but how nutritious and wholesome it is. I've learned so much over the years about choosing natural whole foods full of all the good stuff our bodies need to be healthy and strong. It's changed the way I look at food, eating, and living a healthy and conscious life. It has taught me the positive repercussions of staying true to your beliefs and how making your own choices and sticking to them can be incredibly empowering.
What happens if you do slip up and eat a not-so-healthy treat? Do you choose to share it on your blog?
There can't be anything wrong with the occasional indulgence. Life is to be enjoyed and food is so incredibly enjoyable. I love to eat cakes and biscuits and I've been know to share the odd cake or cookie recipe on Veggie Num Num too.
Favorite fall recipe: Vegan Gluten-Free Pumpkin Muffins
The Messy Vegetarian Cook
Kip Dorrell is a self-confessed messy cook with a penchant for vegan food and travel. When she's not making a mess in her home kitchen, you can find her in a far-flung corner of the globe seeking local recipes to veganize. Check out more from Kip here.

You moved from Maryland to London. How has the location change affected the way you cook?
Before I moved to the UK I had no knowledge of cooking beyond opening a packet and putting it in the microwave, a habit that carried me through my first couple of years abroad. The way I interacted with food changed not as a result of my move, but in a single moment upon eating tofu at a vegan restaurant in Beijing.
Prior to then I hated bean curd, but that meal changed my entire outlook on food. I vowed to learn to make my own tofu (and I did), and in that pivotal moment my relationship with food changed to the extent that I wanted to be more than a consumer of my meals. Instead I began to crave both participation in the preparation and an understanding of the process.
Your goal is to make food delicious despite the lack of meat or a major focus on weight loss. What are the main factors you look for when creating a meal?
I'm neither a health expert nor a nutritionist, and I also dislike the body-shaming tactics that often go along with focusing on weight loss in any lifestyle. I seek balance when I'm preparing my meals. I don't restrict myself from eating any particular food and I eat a wide enough variety that I can easily go a month without repeating a meal. I also don't mind if I gain a few pounds here and there.
Balance to me also extends beyond a meal tasting good. I am heavily influenced by Thai cooking, a style in which flavor, texture, and contrast are appreciated equally. If I've prepared a crunchy deep fried dish, for instance, I'll eat it alongside a light and refreshing soup and rice. An extremely salty dish will be accompanied by a bland dish. Condiments like fried garlic and peanuts are always present to add texture.
What helped you choose to live a vegetarian lifestyle?
When I was 12 I met a friend who didn't eat red meat, and that was my introduction to the idea of eschewing a given food. Soon thereafter, my parents took me to an open day at the Maryland Department of Agriculture, where I was given a sample of fish to eat. As I chewed, I turned to look at the aquarium behind me, put two and two together, spit the fish out, and that was the end of all meat for me. Eighteen years later, I became vegan.
Favorite fall recipe: Smoky Paprika Sauerkraut Fried Potatoes
Veggie Madness
Lukas Volger is the founder of Made by Lukas, a New York based company that makes fresh, ready-to-shape veggie burger mixes. He's also the author of Veggie Burgers Every Which Way, Vegetarian Entrees that Won't Leave You Hungry and the digital quarterly, Feast by Lukas. He lives in Brooklyn. Check out more from Lukas here.
You take a whole-foods approach to vegetarianism. What does that mean for you?

For me this means eating lots of different vegetables and fruits, paired with whole grains, beans and pulses, and organic eggs and dairy. On occasion I eat fish and meat, and when I do it's carefully sourced, but that's a rare, special occasion thing. For the past several years I've been careful to avoid over-processed foods, those that are loaded with preservatives and stabilizers and other additives. I'm sort of a DIY cook—I like to make most things myself.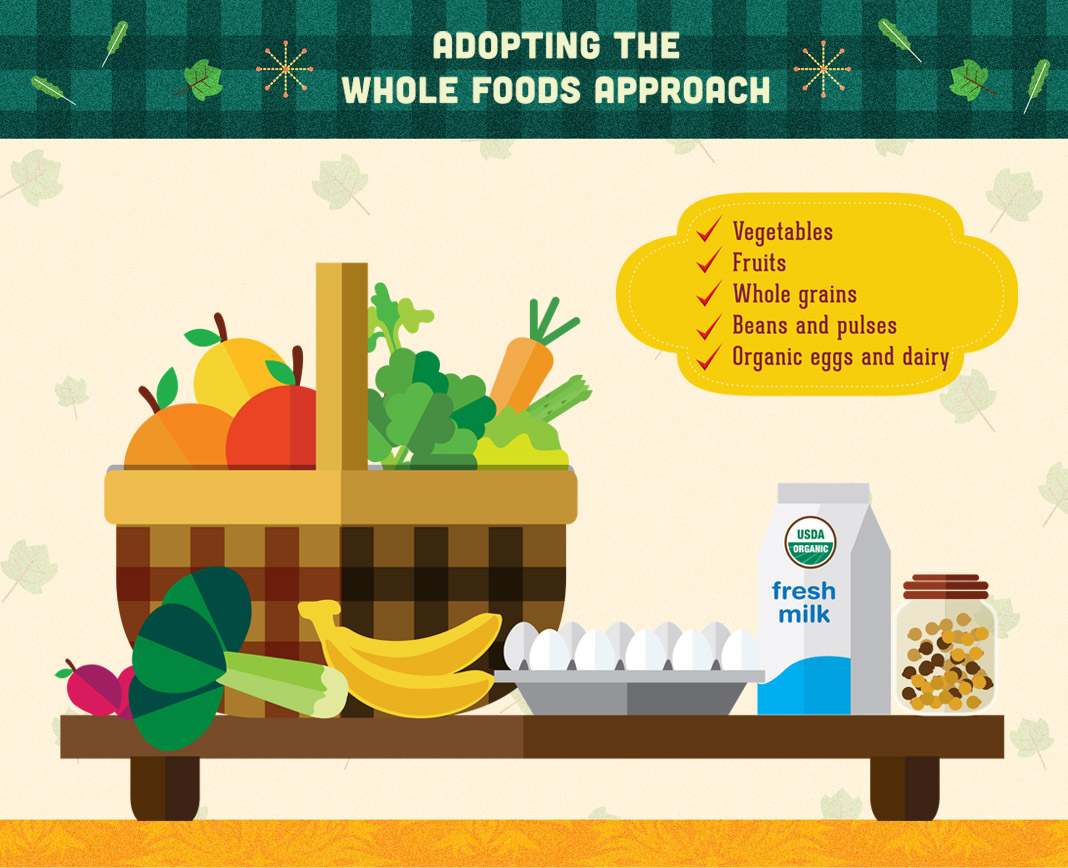 You have your own line of veggie burgers without tofu. What types of ingredients do you use instead for a balanced burger?
I like tofu, but my Made by Lukas veggie burger mixes are "all about the vegetables" (that's our tagline!). They're comprised of 80 percent fresh, locally sourced vegetables, and the remaining 20 percent of the ingredients are quinoa, spices, and seeds. Our flavors (kale, carrot-parsnip, and beet) reinforce this concept. I really love vegetables, so developing a veggie burger that tastes like delicious vegetables—as opposed to one that aims to replicate a meat burger in taste and texture—was right up my alley.
What helped you choose to live a vegetarian lifestyle?

I feel better when I eat this way and I find it's an affordable way to eat really well. And of course there are terrific environmental consequences to reducing our collective meat consumption, though I do think it's important to eat diversely and seasonally, even if following a vegan or vegetarian diet.
Favorite fall recipe: Delicata Quesadilla With Pepita Cilantro Spread
Vegetarian Mamma
Cindy Gordon is a foodie who loves to blog about gluten-free vegetarian/vegan recipes. Her family also focuses on foods that are peanu-t, tree nut-, dairy-, and gluten- free. Cindy's family is dedicated to finding and creating recipes and products that fit the family's allergy needs. Cindy resides in Ohio with her husband and two boys. She enjoys spending time with her family, the outdoors, gardening, wine, and cooking. Check out more from Cindy here.

Your family is not only vegetarian, but also follows other strict dietary guidelines due to allergies. What are some of your kitchen staples that work for everyone in your family?
We do not have any peanut or tree nut products in the house. Part of the family also avoids gluten and dairy. Staples for us are foods that are naturally healthy and naturally allergen free. We are always stocked with fresh fruits and vegetables. We love apples, blueberries, bananas, carrots, broccoli, and avocados (just to name a few). We are always well stocked with fresh food.
Other blogs are a big inspiration for you when it comes to mealtime. What nutritional guidelines do you look for or adapt your recipes to fit?

I love finding recipes on other blogs that are healthy but also simple to make. When looking at recipes to adapt, I try to make sure they use common ingredients that I or one of my readers is able to find at a local store. We are all busy. Time in the kitchen should be fun and inspiring. Using simple recipes with healthy simple ingredients makes cooking a breeze! I try to focus our recipes on whole foods and unprocessed foods when I can. While we do enjoy our sweets, I try to limit the intake of sugar and anything artificial in our house.
Do you have any suggestions for others who would like to cut out GMOs and artificial flavors and colors when food shopping?

We are a family of label readers due to all the allergens we need to look out for with our food restrictions. Being a label-reading detective is key! Learn the names of things are you trying to avoid or need to avoid. For example, there are many ways gluten can hide in certain products. We shop at a grocery store that does not allow any products with artificial flavors or colors, so that makes shopping a bit easier.
Favorite Fall Recipe: Broccoli Bean Casserole
Lisa's Kitchen
Lisa Turner has been a vegetarian for more than 20 years. Her passion for healthy food, with an emphasis on Indian cooking, along with other ethnic dishes, has flourished over the years. Lisa's Kitchen was started in 2007 to share her passion for cooking and to provide guidance for those also wishing to follow a varied and healthy vegetarian diet with plenty of whole foods, without sacrificing flavor or creativity. Check out more from Lisa here.
You're an avid spice user—in fact many of your recipes include more than a handful of spices. What are your favorite spices to use?
That's a tough question to answer because my cupboards are packed full of an array of different herbs and spices. If I had to choose though, I would say turmeric, cumin, coriander, and, of course, cayenne. A good homemade blend of garam masala and chat masala is also a must in my kitchen.
It's no secret you love legumes. Which is your favorite and what's your favorite way to use them?
Another tough question, because, again, my pantry has an endless variety of legumes on hand to choose from at any given time. I would have to say chickpeas though as they are perfect in curries. They are also ideal made up into dips such as hummus, and feature perfectly in salads and made up into little koftas or patties. They can also be stuffed into little breads or served up with chutneys and sauces.
Beyond just tasting great, what nutritional benchmarks (if any) do you look for in your meals?
Balance, quality of ingredients, and freshness. Processed foods are avoided.
Favorite Fall Recipe: Roasted Butternut Squash and Herbed Cannellini and Artichokes with Fennel and Parsley Salad

Veggie Runners
Veggie Runners is a food and fitness blog written by mother and daughter marathon runners, Jayne and Bibi Rodgers. Winner of Best Blog at The Running Awards 2014, it's full of gourmet recipes for athletes, running tips, and chatty tales of their trials, tribulations, and occasional triumphs in their trainers. Check out more from Jayne and Bibi here.
Running is a huge part of both of your lifestyles. What are some of your favorite vegetarian ways to fuel up before a workout?
For big races, we start carb-loading two days before with interesting grains like quinoa in veggie burgers, or barley in a risotto (we call it barlotto). Some people eat big bowls of pasta, but it's just too boring for us! Protein is important when you're training, but it's really not too difficult to get with a balanced vegetarian diet—even frozen peas contain six grams of protein per serving!
Lot's of readers look up to you for suggestions and advice for leading a healthy lifestyle. What tips can you share to eat like a healthy food blogger without the blog?
Don't be afraid to try things out, don't be intimidated by new ingredients, and be proud of your food choices. If someone is asking about the chia seeds on your salad, or the hemp hearts on your cereal, take it as an opportunity to help other people learn. Not every ingredient will be a winner (I'm still trying to work out how to make the chlorella in my cupboard palatable) but some will. You won't know how you lived without some ingredients after a while. Can you say coconut oil…?
How do you keep things fresh and avoid eating the same lunch every day?
The key here is in prepping. I [Bibi] often chop up lots of salad vegetables on a Sunday night and keep it in a big bowl, covered. Each day, I portion some off and add something different, such as curried chickpeas, leftover falafels, a boiled egg, or a handful of nuts and seeds. I also always have at least two kinds of homemade soup in the freezer to pull out when I'm having a lazy day and just need something quick. By the end of the week, there's nothing wrong with a peanut butter sandwich, as long as you have a piece of fruit, too. We're all about progress, not perfection.
Favorite Fall Recipe: Root Vegetable Barlotto
Amuse Your Bouche
Becca Pusey is a full-time blogger living in the UK with her new husband and gorgeous pet rat. She spends her days cooking, writing, and washing endless dirty dishes. Her blog, Amuse Your Bouche, is full of simple vegetarian recipes, and she aims to show that vegetarian food doesn't need to be fiddly, unsatisfying, or lacking in flavor. Check out more from Becca here.
You're a huge cheese fan. How often do you incorporate cheese, eggs, and other non-plant-based vegetarian foods into your cooking?
I'm not a vegan, so I use cheese and eggs on an almost daily basis, but definitely not for every meal. We eat vegan meals quite often too!
Simplicity is a major tenant of your recipe index. At what point do you drop a recipe because it's too complicated?
I usually don't even attempt a recipe if it's too complicated—spending hours on a fiddly recipe just doesn't appeal to me at all. I like simple dishes with simple ingredients. As long as you're using some good flavor combinations, a simple dish is usually just as tasty as something far more complicated.
What are some of your favorite vegetarian protein sources (aside from cheese!)?
I'm obsessed with both chickpeas and black beans—they're a great way to raise a vegetarian dish from side dish status into a full meal. They're really filling and they mean that a vegetarian meal can be just as satisfying as a meal full of meat.
Favorite Fall Recipe: Butternut Squash Black Bean Skillet
Embed Graphic Thumbnail