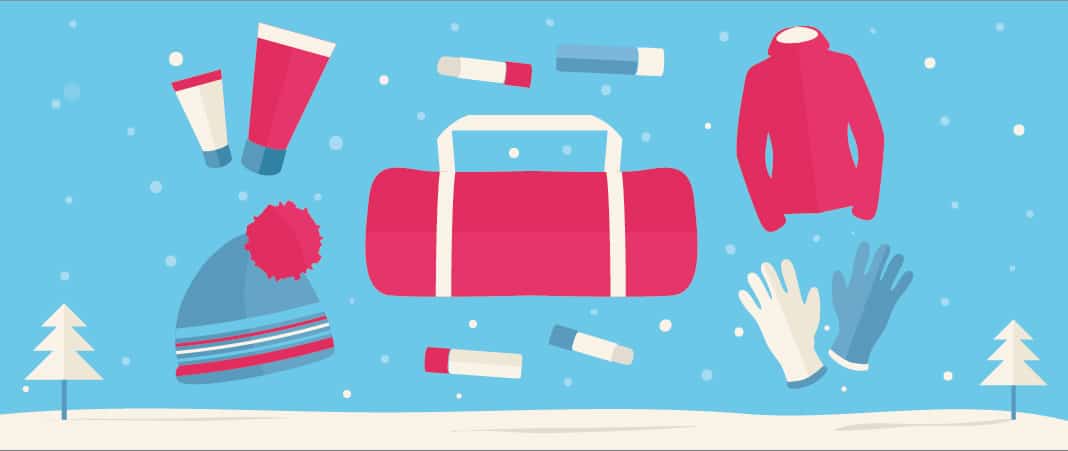 10 Essentials for Staying Fit and Warm This Season
Let's face it: the worst part about winter isn't the too-soon Christmas decorations or coming together with the family members who never know how to sensitively ask about your weight or love life. No, the real worst part is the freezing temperature that forces your workout inside. You know, the dreadmill.
For some, the static scenery prompts a fitness-style hibernation where exercisers hold out for better weather. But when you suddenly switch gears, going from moderate activity to being totally sedentary, you risk weight gain. Within three to eight weeks, cardiopulmonary fitness decreases by 20%, reports The Washington Post, in addition to undoing progress you made months prior.
The solution? Stay outside. In that same WaPo report, sports physiologist Mike Bracko of the Institute for Hockey Research in Calgary, Alberta, says, "There is no real danger, whether you're running, cross country skiing, taking a long trail walk or anything else, as long as you're prepared and dressed appropriately."
Here are the gym bag essentials that help you do just that.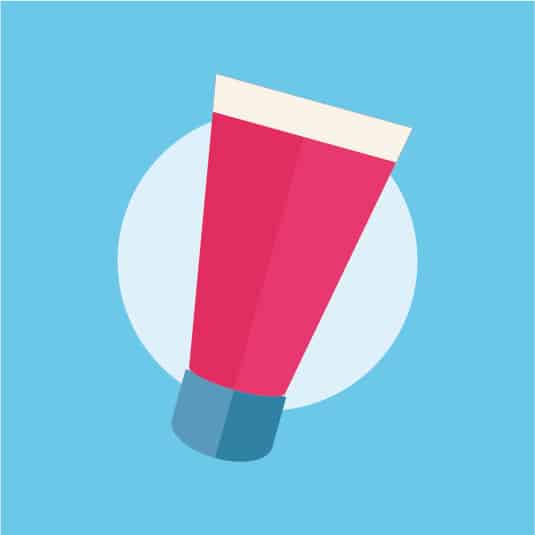 Sunscreen
Slathering SPF on is more important in the winter than it is the summer. Snow reflects 85% of the sun's harmful ultraviolet rays, nearly doubling your exposure, says Maggie Spilner, author of Prevention's Complete Book of Walking. Look for waterproof, broad spectrum brands that have an SPF of 30. Bonus points if you reapply midday!
BodyGlide
Wind chafing is rough. Luckily, BodyGlide makes a variety of anti-chafe balms that protect against chafing, blisters and skin irritation. It's sweat and water resistant, leaving your skin smooth and silky.
Lip balm
Bad weather can dry out lips, making them flaky and blotchy. Keep hydrated with EOS Smoothie Sphere Lip Balm (or any of their other amazing, all-natural flavors.) Or, if you want something a little more convenient, consider Nivea's A Kiss of Smoothness Hydrating Lip Care With SPF 10.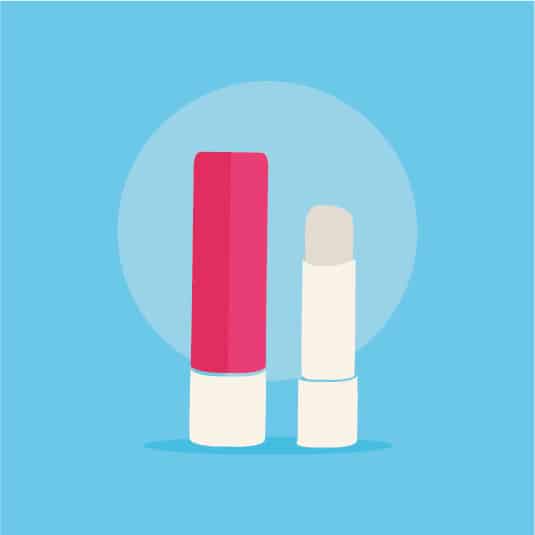 Yurbuds
Meet your new favorite earphones: Yurbuds are designed to mold to the shape of the ear canal, making them perfect for particularly tough workouts. Now you just need to work on a perfect playlist!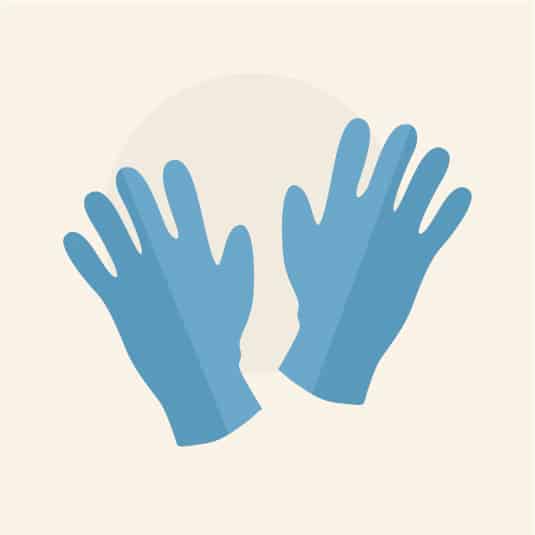 Gloves
Now that your head's covered, let's take care of your hands. Brooks' running gloves are regularly recognized for their high-tech, but still comfortable, hand warmers. If you're not always running, or live in colder areas compared to most, check out Runner's World glove guide.
Running tights
FitSugar said it best when they said "running tights are a winter must—they're perfect for layering." Putting a pair on under your sweatpants is what keeps your lower body warm. Try Under Armour Women's UA ColdGear Run Tight or Action Leggings, specifically designed for cold-weather workouts.
Long sleeve shirts
Here's another must-have layer. For women, Oiselle's Flyte Long Sleeve is a seamless running top that doesn't chafe or constrict movement. For men, Mizuno Breath Thermo Running Crew's, as praised by Men's Fitness, keeps you dry and chafe-free.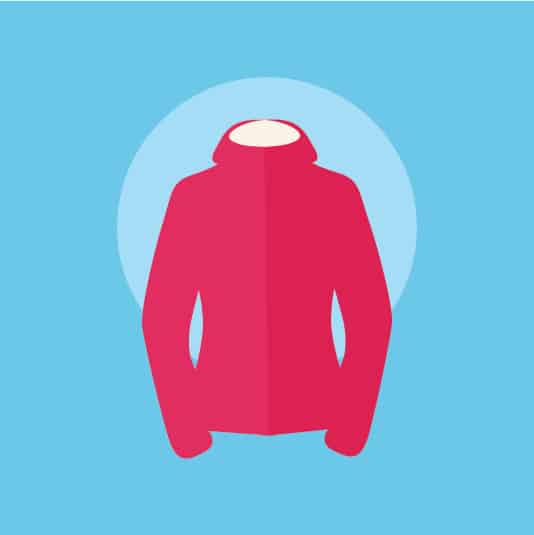 Jacket
So this won't necessarily go in your gym bag, but it compliments everything else that does. Moving Comfort's Spring Jacket  is ideal for women on the run. It's relaxed, has built-in SPF protection and regulates body temperature. Men, reap similar benefits in Nike's Wind Runner.
Headwear
We're talking headbands, beanies, ear muffs and anything else that will literally prevent brain freeze. Headsweats offers super light, wicking options that stay put, so you're not constantly readjusting. Ladies who like to go light on top might look into Athleta's Reversible Training Headband. It's stylish and made with Smart Wool: a double-layer wool construction that naturally insulations your head when it's cool.
Fitness tracker
The data that comes from an easy-to-use—and OK, really, really, cool looking—gadget (calories, the amount of steps you take) can be surprisingly motivating. Just be sure to choose something that's simple and helps align you with your fitness goals, says People's Bootcamp founder Adam Rosante. Otherwise you risk burnout. Some brands to check out: Fitbit, Garmin and Jawbone.